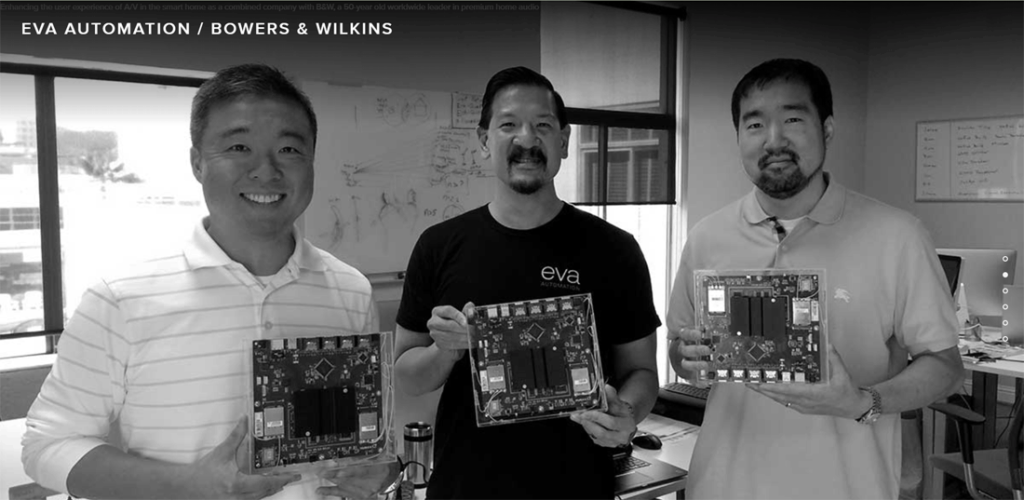 EVA Admits 'Financial Distress' & A Business 'Wind Down'
EVA Automation, the now former owner of Bowers & Wilkins (B&W) dodged a bullet when late last month U.S. Bankruptcy Judge, the Honorable Hannah L. Blumenstiel, entered an order dismissing the involuntary petition for Chapter 7 bankruptcy brought against them by Top Victory Investments Limited (whose attorneys use the acronym TPV). With that decision, a forced bankruptcy was avoided. However, as court records clearly demonstrate, the company did feel some pain as a result of this filing, and according to their attorneys were in the process of conducting an orderly shut down of the business.
Not only that, but we learn much more about EVA Automation's relationship with Bowers & Wilkins – and their degraded circumstances based largely on the failure of their Formation wireless speaker line marketed under the B&W brand.
Learn more about EVA Automation's situation…
Strata-gee first told you about this situation back in September, when upon investigating rumors that EVA Automation had declared bankruptcy, I discovered that in fact one of their creditors, TPV, had filed a petition with the bankruptcy court to force EVA into Chapter 7 bankruptcy. TPV claimed that EVA had borrowed $30 million from them and subsequently would not, or could not, pay it back.
By filing a petition for involuntary bankruptcy, I had speculated that TPV most likely hoped to force EVA into a liquidation such that all remaining assets would be liquidated and any proceeds would then be distributed to creditors. In this way, if EVA wouldn't voluntarily take steps to retire the the TPV debt, they could force payment of all or much of it.
A Much Deeper and Richer Story
What I have learned from subsequent filings, and from testimony by their attorneys in a key motion hearing, is that my original characterization of the situation was partially, but not entirely, accurate. The full story was a much deeper and richer one in both depth and detail.
TPV and EVA had executed a "Note Purchase Agreement" dictating the terms of a "$30 million Convertible Promissory Note" the parties had signed, both signed and dated August 30, 2019. This is a loan that also contains certain conversion and repayment terms. (Conversion refers to the ability for this debt or loan to be repaid via a conversion to equity in the issuing company in lieu of a cash payment.) The terms included both "mandatory and voluntary conversion" mechanisms or events prior to the maturity date of August 30, 2024.
$30 Million to Assist in the Launch of Formation Wireless Speakers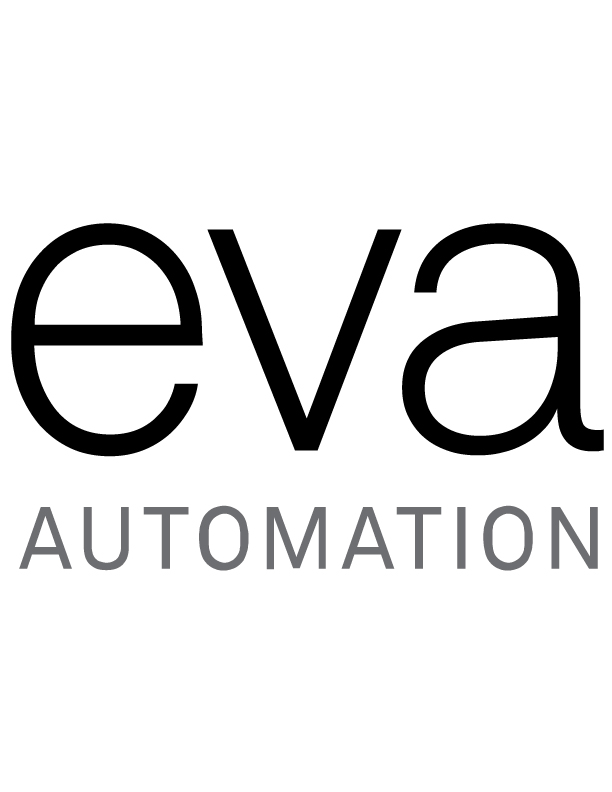 The loan, according to TPV attorneys, "…was intended to support the working capital requirements for a new product launch by the Debtor [EVA] and Bowers & Wilkins…" This product launch refers to Formation, the line of wireless speakers that B&W had launched some time after being acquired by EVA. EVA had developed most of the technology used in the line. The Formation line, as Strata-gee has previously reported, did not sell well with dealers and ultimately the venture failed.
TPV apparently became aware of the reality of the failure of Formation, as their court filings note that the product launch, "…apparently failed shortly after TPV's loan was made." Once they became aware of that concerning news, the relationship between TPV and EVA began to unravel quickly.
TPV's Petition Infuriates EVA Automation
TPV filed this action to force EVA into Chapter 7 bankruptcy, when they realized they were a large unsecured lender of $30 million for a failed product launch. Yes, their debt would convert to equity, but concerns quickly arose that EVA was failing and that the equity wouldn't be worth the paper it was printed on.
But TPV's filing infuriated EVA Automation. The attorney for EVA came out swinging – responding to the TPV allegations by immediately filing a motion to dismiss the petition. In filings accompanying their motion, EVA cited two main reasons why the court should dismiss this petition.
A Single Petitioner Can't Force Bankruptcy, Can They?
First, as I mentioned in our original post on this matter, EVA's attorney noted that TPV was the singular entity bringing this petition to the court – when bankruptcy law dictates that it takes three or more creditors to bring such an action. For that reason, EVA says that this was "an improper Petition."
Second, EVA suggests that TPV has no standing to bring this action. You see, TPV found themselves boxed in – their agreement provides for the $30 million loan to be converted into equity under a wide range of circumstances, including both the sale of the company (or a substantial change of ownership) or its failure.
TPV's Petition Against EVA was Torpedoing the Sale of B&W to Sound United
EVA, we learn in filings related to this case, was failing. And that means that based on the terms of their agreement with EVA Automation, TPV is destined to be converted from a creditor to a part owner of the failed entity known as EVA Automation.
In court filings, EVA complained bitterly to the court that by bringing this action, TPV "has unnecessarily complicated a multi-million-dollar sale of a U.K. company that is an indirect subsidiary of the Debtor." This is an obvious reference to the sale of B&W to Sound United. "The Debtor's direct involvement in that sale is substantial enough that the filing of the Petition has delayed, and may prevent consummation of, the sale process."
In September 2020, EVA Had Dotted-Line Ownership of B&W
This means that, as of September 03, 2020 (the date that they filed this motion to dismiss), EVA Automation is suggesting that they still had some kind of dotted-line ownership of B&W, although by this point they were no longer managing the business. Clearly, given the fact that they make this point as part of their response filing and motion, TPV's petition to force EVA into bankruptcy is a potential complication that could derail their deal with Sound United. However, that deal was ultimately consummated in October 2020.
TPV attorney's fired back at EVA, filing an "Objection to Debtor's Motion to Dismiss Involuntary Petition." This time, it was TVP's turn to be infuriated. Through the limited discovery that had been conducted in the short period of time of this action, TPV learned that EVA was on the hook to secured creditors for as much as $100 million!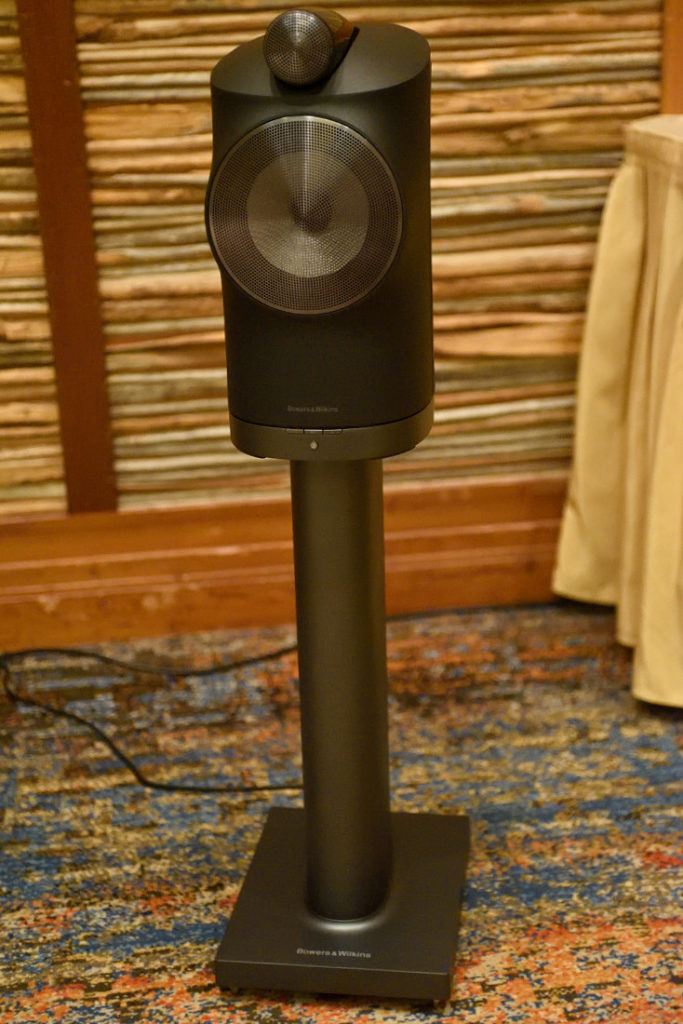 EVA on the Hook for $100M of B&W Secured Debt
From TPV's objection filing: "The Debtor allegedly guaranteed nearly $100 million of secured obligations relating to Bowers & Wilkins' subsidiaries…and such loans are in default."
Actually, this isn't an alleged fact, EVA admits it in their motion to dismiss. EVA's role in the sale of B&W to Sound United is that EVA still held key intellectual property assets – principally in regards to the Formation technology – that apparently was germane to Sound United's interest in B&W.
Clearly though, once TPV became aware of the fact that: EVA was in trouble, that the company was on the hook for $100 million in secured B&W debt, that they were selling off their assets (including B&W)…they most likely panicked and filed this action.
Boiling Down the Key Issues #1 – Number of Petitioners
As I mentioned in my first post in this matter, to force a debtor (EVA) into bankruptcy and stop them from liquidating assets without court supervision and approval, a creditor (TPV) can file a petition with the court which, if approved, moves the company under the control of the bankruptcy court who will usually appoint a trustee. But the law is clear on this – if the debtor has more than 12 creditors, than the law requires that no fewer than three creditors must join to petition the court. Only in the case of a company with 12 or fewer creditors, can a petition pursued by only one creditor.
In filing their motion to dismiss the petition, EVA Automation provided a list of 30 creditors – almost three times the minimum threshold for an involuntary petition of the court. EVA not only provided a list of names, but they also revealed to the court the estimated amount of the potential claims of each creditor and even their contact information – all to meet the letter of the law and designed to add credibility to the larger scale of this matter than TPV apparently understood.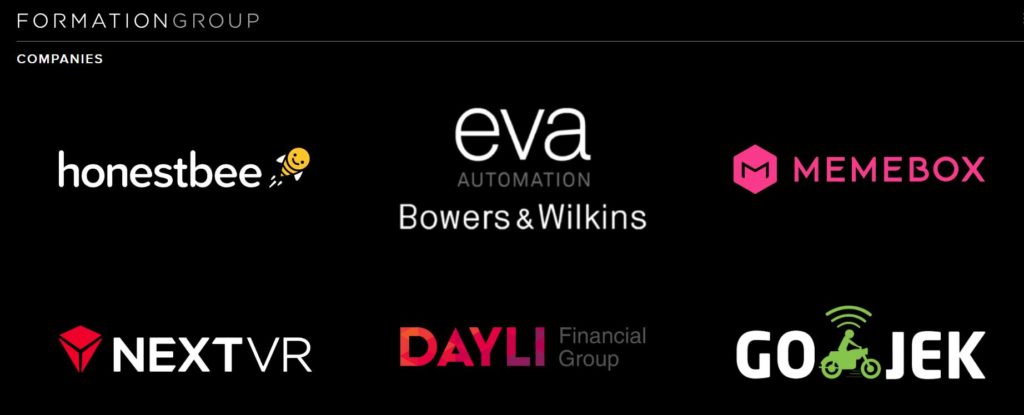 TPV, in a telephonic hearing with the judge and all parties to discuss the motion to dismiss, said that they had been able to discredit 16 of those listed creditors, cutting the list down to around 14 or so. On the day of the hearing, a second creditor joined the petition to force bankruptcy, Mark & Draw Consultants, Inc. whose claim totals approximately $59,300. But even the judge noted that that "joinder" had been filed by the TPV attorney.
Top Ten EVA Automation Creditors
Shown below is the top ten creditors from the list that EVA provided the court. Take a look at the amounts owed to each of these…they are quite impressive.
| | | | |
| --- | --- | --- | --- |
| | Creditor | Amount | Comments |
| 1 | Top Victory Investments Ltd | $30,000,000 | This creditor is disputed |
| 2 | SOF EPC UK Ltd | $44,661,740 | As of end of July |
| 3 | Deutsche Bank AG | $29,837,500 | Same as above |
| 4 | Lucid Agency & Trustee Svs | $94,562,094 | Same as above |
| 5 | B&W International Ltd | $4,162,854 | Same as above |
| 6 | HUK 98 (Hilco) | $15,900,000 | Same as above |
| 7 | Aravive Inc. (Menlo Park lease) | $1,143,755 | Not incl. $760,726 LOC |
| 8 | Legacy Tenant (Dallas lease) | $17,024 | Amt beyond deposit surrender |
| 9 | Cintas (leased equipment) | $3,409 | Early termination fee |
| 10 | Silicon Valley Bank | $57,738 | Credit cards |
Pulling up the bottom of the list are "Former Employee 1," "Former Employee 2," and "Former Employee 3." Although not listed in the top ten, they are owed $350,000, $194,792 & $183,333 respectively. We don't know who these former employees are, but my suspicions are that Gideon Yu, Greg Lee, and David Liu, who were all swept out back in February of this year, might be one or more of them.
A Fatal Flaw in TPV's Petition; Or Is It?
Because TPV is a singular petitioner – and even considering that another creditor (Mark & Draw Consultants, Inc.) joined the action the day of the motion hearing – TPV does not have the proper number of petitioners required to force bankruptcy in accordance with bankruptcy law.
From EVA Automation's Motion to Dismiss: "As set forth in the Motion, the Petition is fatally flawed… Because the Petition has not been filed in conformity with section 303 of the Bankruptcy Code, it must be dismissed."
TPV says that they only learned a few days before the hearing – in a deposition – that much of the debt that EVA is claiming was actually being held in the name of Bowers & Wilkins. Literally, TPV's attorney claimed to the judge, some of the creditors they reached out to did not even know that their debt was being held by EVA Automation, they thought it was with Bowers & Wilkins. Given more time, TPV is confident they would have no problem finding at least one or more creditors willing to join the petition.
Boiling Down the Key Issues #2 – Is TPV a Creditor? Or an Equity Holder?
The second key issue of this litigation is whether TPV is considered a creditor – or an equity holder. The true nature of this status is an important distinction. As a creditor, even an unsecured creditor, TPV has some rights and protections under the laws. As an equity holder in EVA Automation, they lose those protections. And, if the court were to adopt the posture that they are an equity holder, they would lose their ability to make this petition at all.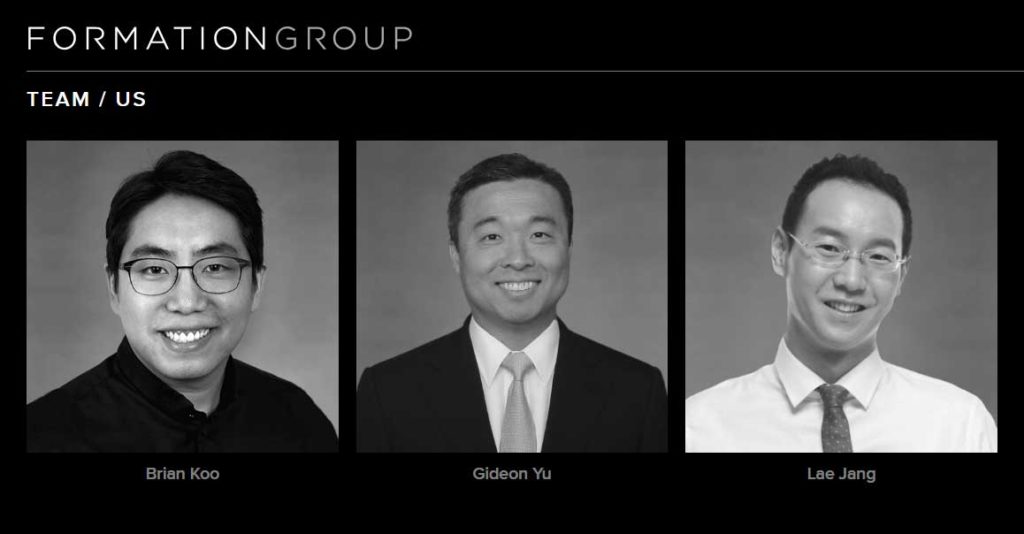 To EVA, this designation is not in question. They say in their filings – and to the judge in the motion hearing – you simply have to look at the fully and properly executed agreements between the two parties and it's clear – TPV's debt is to be converted into equity in this situation, as is clearly delineated in the Convertible Note Agreement covering the $30 million Convertible Promissory Note.
TPV Lawyer: The Agreement was Breached by EVA and Therefore is No Longer in Force
Hold on a minute, TPV's attorney said in effect, (I'm taking some poetic license here) – that agreement is not longer in force. EVA breached that agreement before they began their liquidation or effected the sale of the company. According to TPV, the agreement includes certain financial disclosures and reporting provisions, which they never received from EVA in violation of the agreement. TPV even produced a letter of demand for this information which they say they never received.
Also, TPV's objection filing says that EVA's actions, in effect, are "repudiating the Convertible Note Agreement and Convertible Note by implication by pursuing the sale described in the Motion that will eliminate any ability to make any payment under the Convertible Note ever." In other words, EVA saw that by selling B&W to Sound United they could reduce their debt by $30 million dollars, as it would trigger the conversion process. This is not the spirit or the intent of the Convertible Note Agreement, and TPV alleges EVA knew that.
What How Did the Judge's Come to Her Conclusion to Dismiss This Petition?
By the way, both parties here have top notch law firms – some of the biggest and best know in all of U.S. law. EVA's attorneys are Keller Benvenutti Kim out of San Francisco; and TPV's attorneys are Baker Botts with folks from their San Francisco office, their Palo Alto office and their Manhattan office (30 Rockefeller Plaza) participating.
After listening for quite some time to both sides make their initial arguments, then allowing time for each side to respond to the other's arguments (I have a new found respect for the art of courteous damnations), then asking her own questions – Judge Hannah L. Blumenstiel sided with EVA Automation and dismissed the petition to force Chapter 11 bankruptcy.
The Judges Questions Went Hard to the TPV Attorney, As It Should Be
Judge Blumenstiel had some tough questions for TPV attorney Emanuel C. Grillo. This is as it should be, the petitioner bears the burden of making this case. It should not be easy for a creditor to force a business into bankruptcy.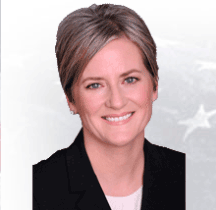 EVA made a strong and better supported case. Whenever TPV requested discovery, EVA bent over backwards to quickly provide whatever they asked for, including documents, depositions…whatever. Yet TPV at times, let weeks expire on requests from EVA. These revelations tended to make EVA look good in the eyes of the judge.
Letting Time Slip By, Then Asking for More Time
TPV's main request was for the judge to allow the matter to go forward. They told the judge, with a little more time, they were confident that they could find another creditor to join the case. But Grillo had to admit that they let time slip by over the last two months as they developed their case strategy.
The judge was also unconvinced that TPV didn't think to explore creditors for B&W as well as EVA. There is a well known connection between EVA Automation and B&W…they didn't hide that fact. TPV should have thought of that connection as they looked for creditors to join the petition before today.
'And We Don't Have That Here'
At the end of the day, the judge found that there were more than 12 creditors which mandates a minimum of three petitioners, "And we don't have that here."
I will enter an Order granting the Motion on the grounds that the numerosity requirement of U.S. Bankruptcy Code Section 303(b)(1) have not been satisfied."

The Honorable Hannah Blumenstiel, U.S. Bnakruptcy Judge
With that decision, the case was closed.