BREAKING NEWS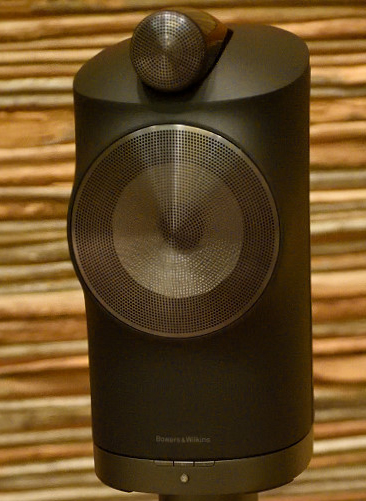 The day has finally arrived. A day long rumored…but never announced. A project shrouded in mystery…willfully maintained, with leaks locked as tight as a special counsel investigation. But now, at long last, all is revealed…for on this day Bowers and Wilkins (B&W) launches their all-new concept – the Formation line of products. And the mystery is finally unveiled. Best of all…Strata-gee recently got a sneak peek that we can reveal now.
See what B&W shared with me just days ago…
I first wrote about the secret Formation project based on deep dive in various internet resources…telling you its launch was imminent. Recently, B&W executives provided me with a short sneak peek at the form factor of their new Formation line, a new concept line of wireless music solutions that bring the modern form factor popular in this age of digital wireless multi-room music systems…married to the legendary sound performance of B&W speakers. And while I only got a brief sound demo, if what I heard was an accurate representation of the final shipping product, this is a marriage that is sure to produce an exceedingly popular progeny.
I saw four products that day: a connection hub, a wireless 2-way bookshelf speaker on a matching stand, a music system that looks like a beefier version of their Zeppelin system, and a sleek soundbar with an interesting design twist. The products looked great, and the short demo (with their selected material) sounded impressive.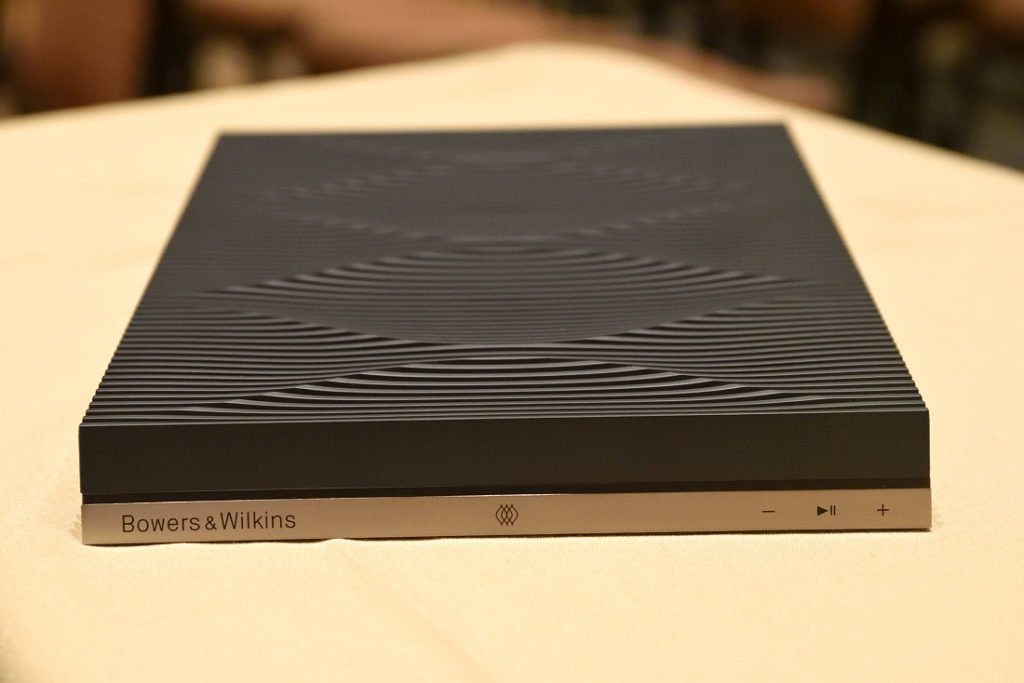 A Tantalizing Demo
I wish I could provide you with a full list of features, benefits, specs, and pricing…but as of this writing, I do not have any of those. I can share my impressions with you of the design and the sound, as much as I heard in a tantalizingly brief demo – but I'll have to update the rest as I receive them.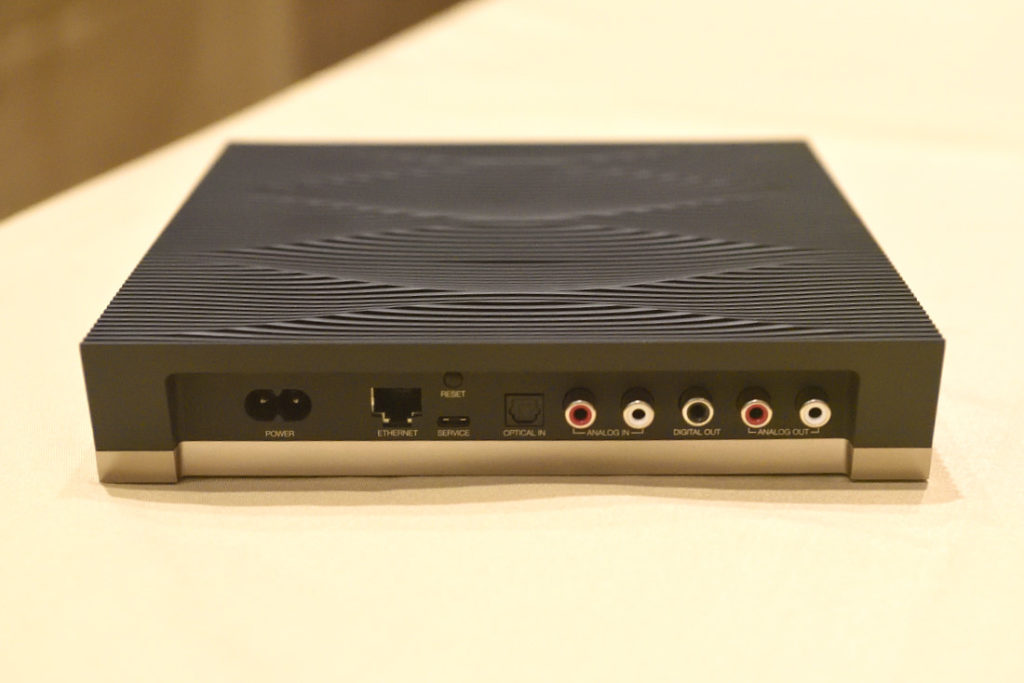 Each product had a nice design touch – of course, I would expect no less from B&W. But much of the mystery surrounding this situation is that no one could quite be sure of just what to expect. I mean, is this still B&W??
So let's address the elephant in the room…just what is this new amalgam – pairing a staid, solid, handcrafted, brilliantly engineered, historically significant audiophile grade, speaker artisan (B&W)…with a fast-moving, Silicon Valley, techno-savvy, entrepreneur (EVA Automation), who up to now hasn't made a single thing yet? Is this the B&W we once knew and loved…or a new fast-charging tech start-up producing a data collecting, soul-sucking, attention-dominating app?
The Elephant in the Room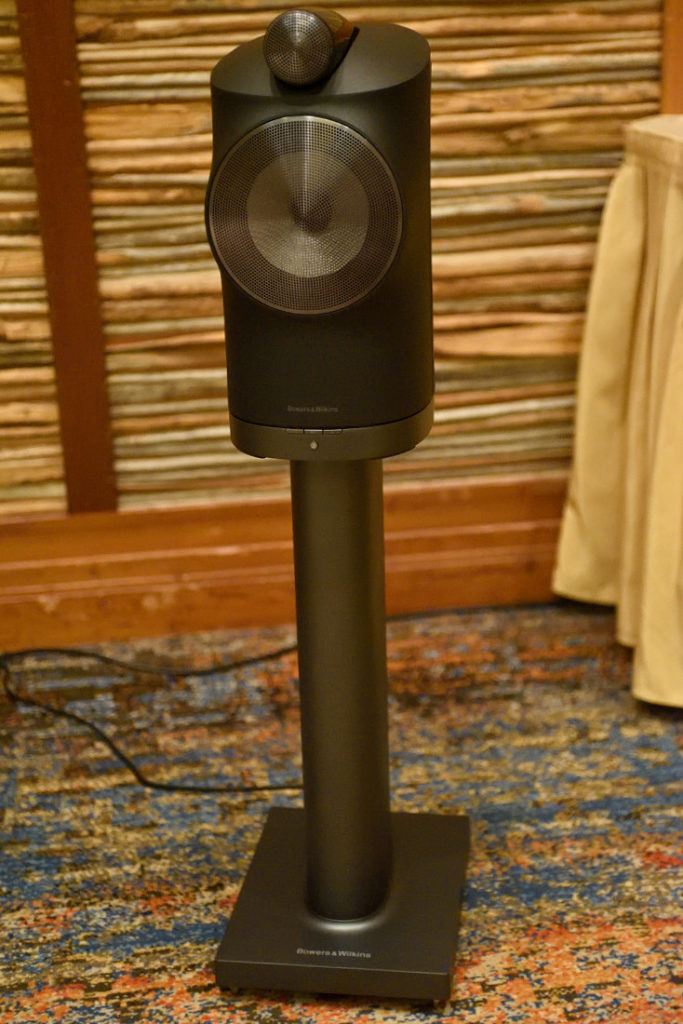 I'm here to tell you that from what I've seen so far, I'm optimistic. Optimistic, that is, that this new B&W Formation series has at the very least, paid solid homage to the legacy of the brand. Sound quality was not sacrificed to add more features…or to drop to a lower, more mass-market price.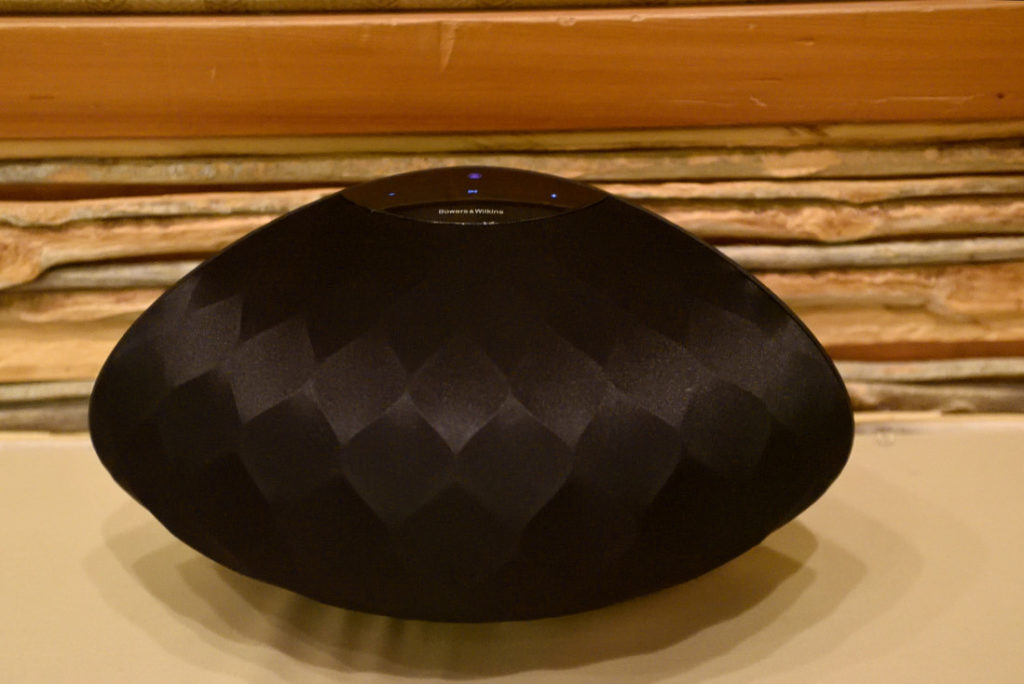 Looking to a Step-Up Customer
Again, I must remind you that I don't have pricing as of this writing. But was given a bit of an idea of where these products may land…and we are not going after the entry-level crowd. We are going after the modern music lover who will appreciate a product that better fits their music consumption style of the day – but that also insists on a better grade performance. They don't just want sound to hit their eardrums…they want to hear true high-quality music reproduction.
You could compare this new Formation line with Lenbrook's Bluesound brand – also targeted for a digital native who appreciates better sound quality. While it still remains to be seen whether this new-age audiophile market exists and is big enough to support these and more brands – I applaud these makers for their efforts to create demand for a higher quality alternative to crappy sounding mp3 'files'.
Formation Duo – A Rich and Robust Sound
In a brief demonstration of their new Formation Duo speakers, a rich and robust sound quality belied their relatively dimutive form factor. Although Formation will also include a subwoofer, one was not available for this preview. Still, the sound quality (in a short demo with no time for critical listening) was impressive.
Much is being made of the Formation's wireless technology, which is said to reduce lag. During the demo, all units were engaged to show perfect synchronization between the devices. However, since they were all in the same room within a matter of feet of each other, I'm not sure this was a true example of an improved performance in this regard. To be completely convinced, I would need to conduct a true multiroom torture test.
Of Wedges and Bars
The Formation Wedge, from the front has a look that very much is in the vein of their previous Zeppelin system. However, when looked at from the side or back, you see cutouts that form more of a wedge-like look. This unit was not independently played, so I can offer no insight on its sound.
Finally, the sound bar had a sleek elegant look. Its design was similar to the Wedge with a sculpted look that was quite modern and pleasant looking. The unit can be placed on a flat surface under the TV, or mounted on the wall with a special mounting bracket designed for it.
We'll continue to reach for more on Formation, but so far I can say the line is not just some form of a cheap Bluetooth speaker designed to sell to the masses based on the reverence for the Bowers and Wilkins brand. No, they've reached for a step-up look, feel, and sound…and in that regard, we truly have something new here.
One Disappointment
I was disappointed that they did not demonstrate any kind of super improved user experience interface, such as an app. Company executives told me there is a super-simple setup app that is available now. A more comprehensive user app is in the works, I'm told.
Why was I looking for this? Because in the PR spin surrounding the purchase of B&W by EVA Automation, we were told that EVA employs many ex-Apple engineers and focuses heavily on the user interface. That fact was not so much in view at the time of this launch.
More to Look Forward to
So perhaps we have more to look forward to.
See more on the Formation line at the Bowers and Wilkins website that just went live minutes before this post was published: www.bowers-wilkins.com.
Bowers and Wilkins Formation products are available for sale today at BestBuy.com.