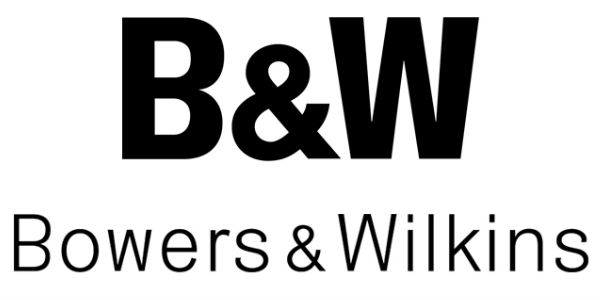 We learned today that Bowers and Wilkins (B&W) is close to launching a new series of products that appear to be under the "Formation" brand or series name. This news broke when MacRumors, a fan blog for aficionados of Apples McIntosh products, noticed a listing on Apple's online list of sanctioned HomeKit and AirPlay accessories. They dug deeper…
See what MacRumors learned about B&W…
We've know for some time now that B&W has been working on some kind of dramatic new system, ever since EVA Automation acquired the brand back in 2016. Unconfirmed rumors suggested it would be some type of multi-room wireless music system with a unique, user friendly interface. The project, however, has been very hush-hush and we've not been successful at getting any of our sources to reveal any details to us.
Now, thanks to some investigative journalism work by MacRumors, we have a little bit of an idea of just what may be coming from B&W with this new 'Formation' system. How was MacRumors was able to break open this story? By accident, they discovered B&W named on a recently updated Apple website that lists authorized HomeKit and AirPlay accessories.
Listed Under 'AirPlay2-Enabled Receivers'
There, listed under the category of "AirPlay2-Enabled Receivers," was "Bowers & Wilkins Formation Audio" and "Bowers & Wilkins Formation Duo." These were both shown as "Coming Soon." [See the screen shot below from the Apple website.] These were products that B&W has not yet announced and the bloggers over at MacRumors decided to dig a little deeper.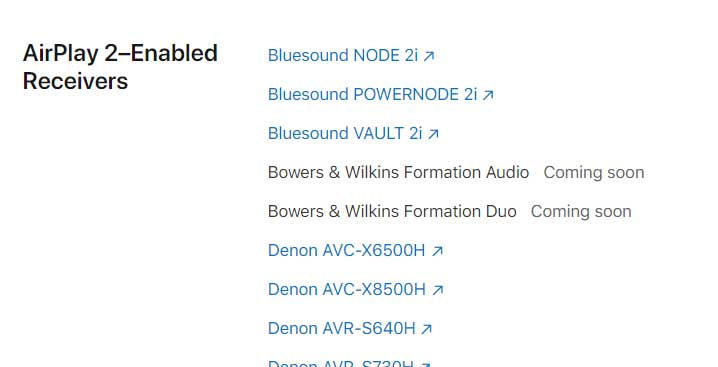 Clues Found on a 'Cached' Page
Over on B&W's website, they could locate no information about any Formation products. But, being the techy folks they are, they did discover a "cached GDPR-related fair processing notice page" from December 2018. On this page, they found references to several Formation products, as you can see in the image below. I've highlighted the items in the text to make them easier to find.
Here you clearly see references to Formation Duo, Formation Audio, Formation Bar, Formation Wedge, and the Formation Bass. Although I have no idea what these products are, it is pretty easy to imagine that they may represent a soundbar (Formation Bar), a subwoofer (Formation Bass), perhaps a speaker (Formation Wedge) and one or two wireless receivers.

B&W GROUP LIMITED


FAIR PROCESSING NOTICE: FORMATION PRODUCT RANGE AND ASSOCIATED APP

We ask that you read this fair processing notice carefully as it contains important information on who we are, how and why we collect, store, use and share personal information when you purchase and use a Formation product (including Formation Duo, Formation Audio, Formation Bar, Formation Wedge, Formation Bass and any other models we introduce to the range), use the associated mobile application software (App), your rights in relation to your personal information and on how to contact us and supervisory authorities in the event you have a complaint. [emphasis added]

Cached GDPR-related fair processing notice page, captured on B&W website by MacRumors
Where 'Formation' Name Comes From
I have additionally discovered that there is a Silicon Valley-based venture capital firm with the interesting name of The Formation Group that was founded by Brian Bonwoong Koo out of Korea. Digging a little deeper, I discovered a connection between The Formation Group and EVA Automation, as an English translation of an article in Korea reports that Mr. Koo has invested "several hundreds million dollars in Bowers & Wilkins."
This same article identifies Gideon Yu, the CEO of EVA Automation, as an "advisor" to The Formation Group. [An earlier TechCrunch article listed Yu as an advisor to a VC firm called Formation8.] Yu was the former CFO of Facebook, and apparently Koo was part of a group of investors in VR headset maker Oculus – which was eventually acquired by Facebook.
Answers Uncovered on The Formation Group's Website
Many answers were supplied by a visit to The Formation Group's website. I had no previous knowledge of Yu's connection to this company – and, interestingly, he does not mention it on his LinkedIn page. But there on The Formation Group's website, Gideon Yu is listed as part of its "Team/US." Yu's smiling picture is right next to TFG founder Koo's. EVA Automation is listed as a The Formation Group company.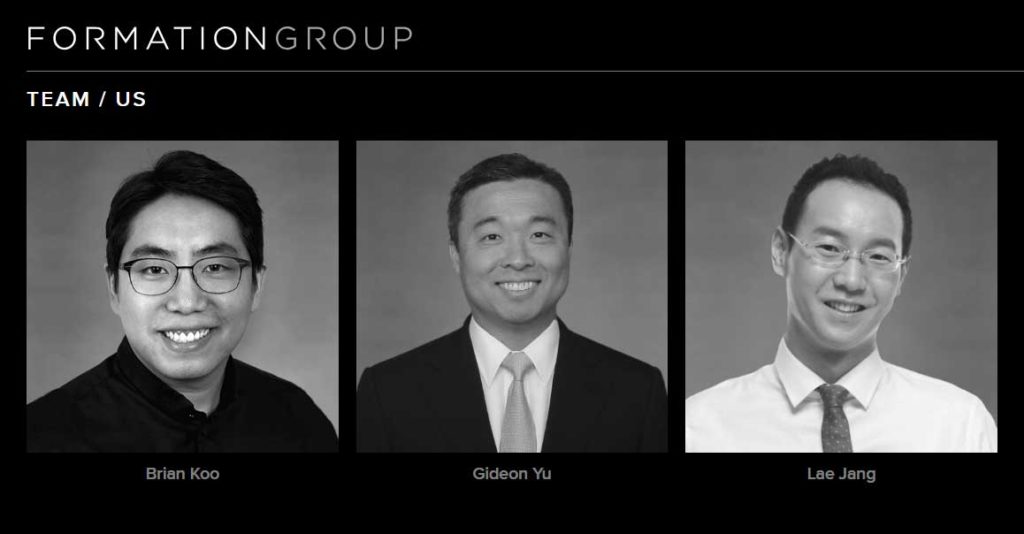 So the use of the name "Formation" is clearly NOT coincidental. The article I saw from Korea, suggests that The Formation Group provided the capital that Yu and EVA Automation used to acquire B&W. But there is still much that we don't know.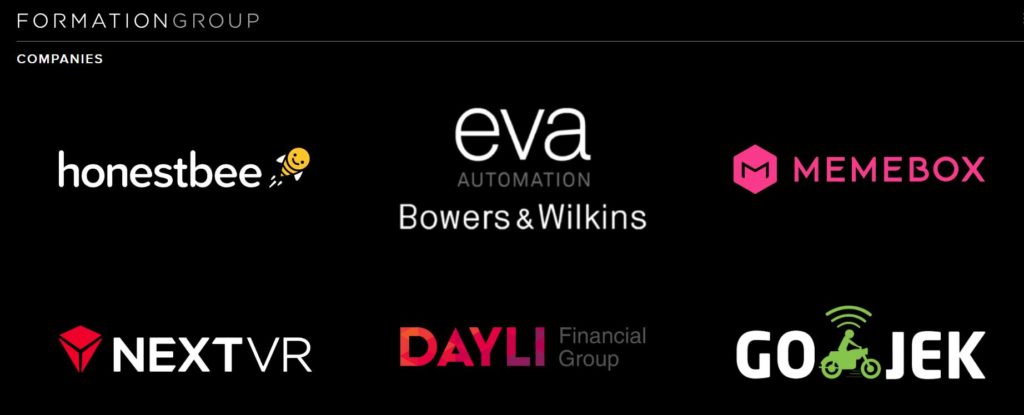 Coming Soon
But we DO know that products bearing the Formation name are "coming soon." According to the US Patent and Trademark Office, on August 6, 2018, B&W filed for a trademark on the words "Formation Duo." The trademark application is broad enough to cover just about any type of audio or visual product, as well as streaming digital products as well. Click here to see the entire description in the trademark application.
We have reached out to a contact at B&W for comment, but didn't receive a response by the time this story was posted.
Learn more about The Formation Group at: formationgroup.com.
See more on B&W at: www.bowers-wilkins.com.