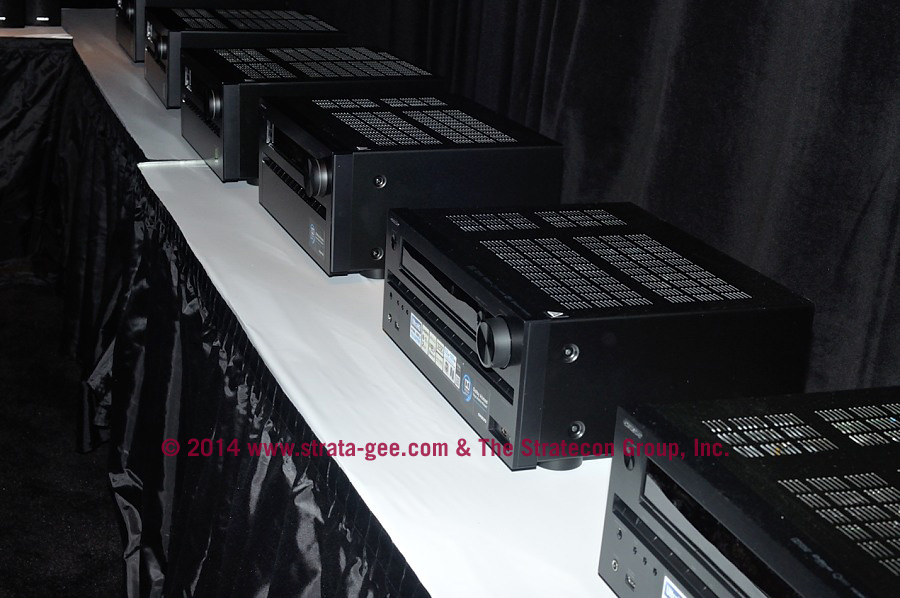 BREAKING NEWS
In a rather terse announcement to investors posted today, Onkyo Home Entertainment Company, Ltd. announced that, by a majority vote of company shareholders, the sale of the company's Home Entertainment Division to Voxx International has been approved. This vote of approval was widely anticipated and represents the last formality in the transfer of the company over to Voxx. This is the first time since 1945 that Onkyo's parent company is no longer involved in the home entertainment business.
See more on this end of an Onkyo era
The official notice from the company was titled "11th Ordinary General Meeting of Shareholders and Notification of Resolution of Class Shareholders Meeting by Ordinary Shareholders," and it spelled out the results of voting on four key proposals. Of these four proposals, the one that was most crucial was "Proposal No. 3 – Approval for business transfer," which represented the shareholders' approval for the management to sell the company – or in the parlance of the proposal, engage in a "business transfer" – to Voxx International.
Since the shares were held largely by company insiders and previous investors, including large blocks held by the Otsuki (sometimes spelled Ohtsuki) family, there was really not much mystery as to whether the proposal would be approved – the company has been for sale for years and had three previous attempts fall through. This was their last best shot of selling the company and moving on.
Lots of Unanswered Questions Remain
However, there are still lots of unanswered questions as to just how matters will unfold now. For example, we recently learned from a Voxx Intl announcement that it is officially acquiring only the Onkyo and Integra brands. As far as the Pioneer and Pioneer Elite brands, Voxx has an agreement to market them as a sort of sales agent, but they do not have an ownership or a long-term licensing deal.
Voxx said that they had entered into a Memorandum of Understanding regarding the licensing of the Pioneer and Pioneer Elite brands, but so far there have been no further announcements regarding a resolution of that MoU. It is, as far as we know, still up in the air.
What Happens Now with Onkyo's OEM Division, Which It Retains?

Also not clear is just what happens now regarding the Onkyo OEM business that the Onkyo parent company is retaining. Historically, Onkyo's OEM division and branded divisions shared some of the same engineering and manufacturing resources. So will there now be some type of cooperative agreement covering the sharing of these resources? Or will they be split up somehow between their respective owners? Will Onkyo or Voxx move the Home Entertainment group out of the existing facility? There is much we don't know about how the operations will be split and managed.
Remember also that Voxx is partnering in this acquisition with Sharp, who was previously partnered with Onkyo as part-owner of their Malaysian factory. It appears that Sharp will run manufacturing, while Voxx will handle sales operations.
Will the Supplier Become a Customer?
Interestingly, Onkyo's OEM division might actually become a customer of the Sharp/Voxx factory to manufacture their OEM products – or perhaps Onkyo has other partnerships with factories elsewhere, such as in China. It all may be worked out but not yet revealed…or the parties may be feeling their way ahead in this new strange world they've created.
See more on Voxx by visiting: voxxintl.com.
To learn more about Onkyo, see: onkyousa.com.