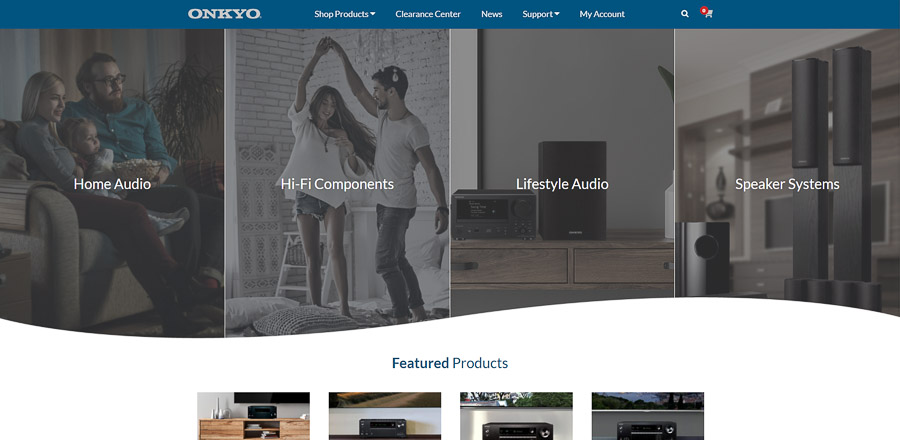 On Wednesday, at a specially convened meeting of the Board of Directors for Onkyo Home Entertainment Co. Ltd. (Onkyo), company directors formally voted to authorize the transfer of Onkyo's home AV division to the partnership of VOXX, Intl. and Sharp Corporation, in a deal valued at $30.3 million. The transaction is pending shareholder approval. This development represents real progress on a deal that had appeared to be bogged down recently.
See more on this deal as it gets back on track
In documents filed with the financial authorities in Japan, Onkyo revealed that on May 26, 2021 company directors had approved the transfer or sale of Onkyo's home AV division to VOXX and Sharp. This approval is contingent on the deal being ratified by shareholders in a general meeting that has been scheduled for June 25, 2021. This is the closest that Onkyo has come to actually close on a deal to sell off the division. As I disclosed in a previous post, three previous attempts to sell the company fell through in the later stages after preliminary agreements were reached.
For the purposes of their official filings, Onkyo refers to the matter as a "business transfer" and their agreement with the VOXX & Sharp partners as a "Business Transfer Agreement." If Onkyo shareholders vote to approve this transfer, then on that June 25th day, the company will become "VOXX International Corporation."
Background Recital Recounts Years of Difficulties at the Company
NOTE: This post is based on materials out of Japan that have been subject to a machine translation from the original Japanese to English. Keep in mind, machine translation can be a bit imprecise – so some wording may not be exactly correct to the original document. However, it is usually fairly close and over the course of longer documents, you can usually extract a fairly close reading of actions and meanings.
From this document's recital of the history or background to this deal, we learn some interesting facts.
The company has been generating "ordinary losses" every year since 2013
These ordinary losses have disrupted its business by causing "delays in payment of operating debt to business partners."
To address this situation, Onkyo "concluded a transfer agreement" with Sound United
The Sound United deal would have served to "improve financial condition by eliminating payment delays and promptly repay existing loans"
However, to conclude a definitive agreement with Sound United required the achievement of certain milestones, such as "concluding contracts" and "securing financing."
It was, the document revealed, "difficult for both parties to do so" and the "business transfer was canceled"
Then the company planned to improve its situation by "raising funds through large-scale equity financing"
But, "due to the slump in stock prices, the amount raised was far below the plan"
The company also saw results decline "due to the effects of the new coronavirus infection"
Other factors adding to their woes included "limited production and sales activities" that made it "unable to earn originally planned recurring income"
Onkyo also experienced "difficulty in collecting debts due to the deterioration of store performance"
The company "continued to carry out equity financing in the fiscal year ending March 2021."
But Onkyo was unable to complete the equity-financing plan because of declining sales from "delays in resolving delays in payment of operating debt and tight supply of parts"
Further adding to woes was a "decrease in profits" and "the performance was reduced due to the recording of allowance for doubtful accounts due to the deterioration of the business condition of the former US distributor
With all of this, the company reported its insolvency for both the 2020 and projected 2021 fiscal years
This insolvency triggered the delisting process from the Tokyo Stock Exchange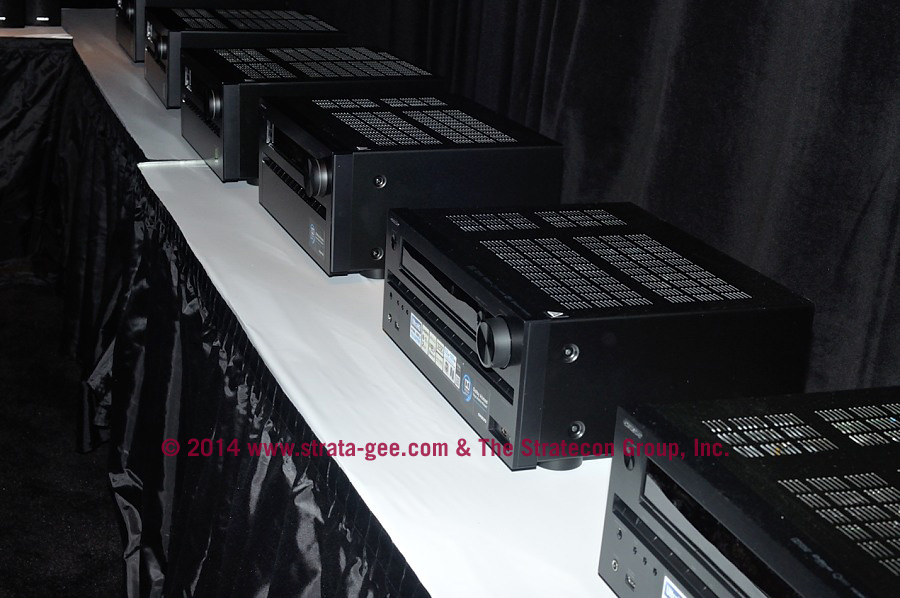 The Time Had Come 'to Consider All Options'
That's quite a tale of trouble and woe in the path to a deal with VOXX & Sharp. When the equity financing deal fell through, the company realized that they needed "to consider all options for business continuity." In other words, desperation was setting in and it was time to talk to all comers.
According to this filing, the company approached both VOXX – their then-new U.S. distributor – and Sharp. Sharp makes a lot of sense as the two companies were already connected through their S & O Electronics Sdn. Bhd partnership, in which the two companies jointly own the Onkyo-built factory in Malaysia.
Had the Stars in Heaven Finally Aligned?
Suddenly…it seemed to Onkyo management as if the stars had finally aligned. They had existing business relationships with both parties, although the VOXX relationship was still very, very new – measured in months, not years. Most notably, they believed that the new partners (VOXX & Sharp) will continue "the future development of the home AV business." So they believe this deal means that the Onkyo, Integra, Pioneer, and Pioneer Elite brands will continue to live on with the new owners' financial backing.
Onkyo Admits a Hard Reality That '…It is No Longer Possible for Us to Continue on Our Own'
The filing notes that the Onkyo board believes that "the consideration is fair." The "consideration" means the amount that VOXX/Sharp is paying (more on this below) to acquire the home AV business segment. This amount, Onkyo says in the filing, will be used for "repayment of creditors related to the home AV business." And while that phrase may be music to the creditors' ears, the company admits that "All of the company's difficult business conditions, cash flow, and current operating debt payment delays…Is not resolved."
In other words, this deal will not sweep all their troubles away. It sounds as if the VOXX/Sharp partnership is only acquiring the assets of Onkyo's home AV business, not the liabilities. Some might come to the conclusion that with this being the case, this deal might not be good enough. But, consider this…
"However, on the other hand, it is no longer possible for us to continue our business operations on our own."
So this deal will not pay off all of Onkyo's debts, and that will remain a continuing challenge for them. However, the company promises to continue to make payments, saying: "We will continue to make repayments, and make every effort to pay off debts as soon as possible and to operate our business normally as a company."
Was the 'Consideration' Paid for the Onkyo Home AV Business…Considerate?
In this filing, Onkyo reveals that the consideration being paid by VOXX/Sharp is about ¥3.3 billion or about $30.3 million. That works out to a little less than 1 times sales, as I showed in a previous post that fiscal 2021 global sales for Onkyo's home AV division came in at $31.8 million. Whether this is generous or stingy almost doesn't matter at this point for the company, it was most likely the best deal they could get.

Also keep in mind that while VOXX/Sharp has won the worldwide rights to design, manufacture, and sell once great brands like Onkyo, Integra, Pioneer, and Pioneer Elite, it won't be a cakewalk. There is a lot to be done to revitalize these brands, such as solving their many short- and long-term problems, rebuilding their deeply bruised brand reputations with the market and dealers, and heavy marketing investment to reinstill confidence in their future.
Does VOXX Have What It Takes?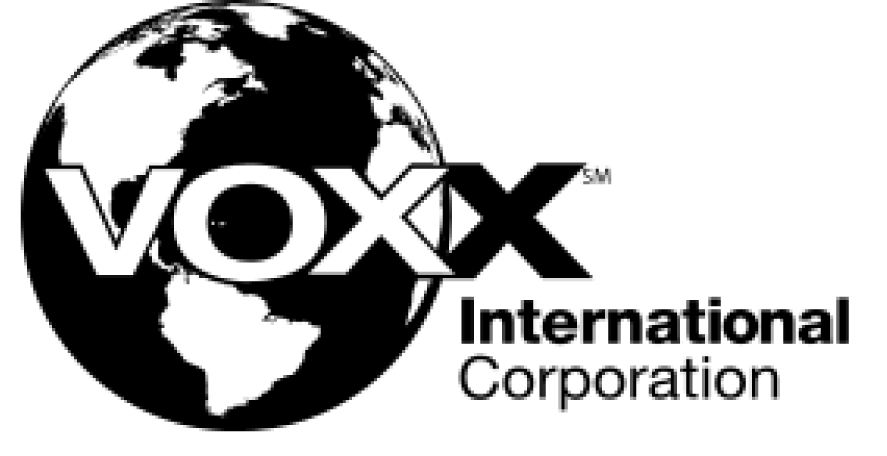 It may take more than VOXX/Sharp realizes to reanimate the once loyal and supportive Onkyo dealer network. It has been a tough few years for Onkyo dealers, many of whom came to believe the brands had become unreliable and stopped spec-ing them into installations. With a promised inventory that showed up months later than initially promised – or not at all – and defective units that couldn't be repaired as there were no parts available…many dealers felt forced to switch to other brands, including Sound United brands, to fill their market needs. These dealers may not be so quick to come running back, just because the Onkyo brands have a new owner.
On the other hand, I'm convinced that this deal represents the best possible opportunity for Onkyo to get back into action. It just remains to be seen whether VOXX has what it takes to return these brands to their former glory.
Learn more about VOXX International by visiting: voxintl.com.
See the latest on Onkyo products at: onkyousa.com.