Nearly 50% of the Entire U.S. Population Will Buy Tech Then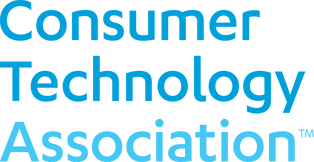 In a very bullish release from the Consumer Technology Association (CTA), the organization predicts that nearly half of all consumers in America (47%) will buy a technology product during Black Friday week, based on a newly completed survey. That result means 116 million Americans will buy tech – ten percent more than last year.
See more on this CTA survey, including what consumers will buy…
Black Friday week is defined as the period from the Monday before Thanksgiving through Cyber Monday (Nov. 21-Nov. 28, 2016). If the surveys prediction is accurate, this will be an all-new record for technology purchases during that period.
CTA says its surveyed was conducted in the period after the conclusion of the 2016 U.S. Presidential election, so emotions surrounding that event are factored in. The survey also noted that this election will not cause Americans to delay their purchases – only 12% of the respondents suggested they would be delayed.
And what technology products will half of America be buying Black Friday week? The survey says the top ten items will be as shown below.
Top Ten Tech Items Black Friday Week Shoppers Will Snap Up
Televisions (returning as the top-selling tech product after two years)
Laptop computers (jumping two spots over last years survey)
Smartphones
Videogame consoles
Tablet computers
Headphones
Tech accessories
DVD or Blu-ray Disc players
Digital cameras
Wearables
"Outside of the tech perennials – TVs, laptops,smartphones – expect to see front page circular deals from a ve3riety of retailers on emerging products including drones, virtual reality and digital assistant devices such as the Amazon Echo or Google Home," said Shawn DuBravac, chief economist for CTA. "On average, half of the unit volume of newer, emerging categories sells in the fourth quarter alone – a promising indicator for these new and innovative products."
Beyond Black Friday
Beyond Black Friday week, the CTA also offered some predictions for the fourth quarter, noting that the organization expects strong sales for:
Drones – 1.2 million units in the 2016 holidays, up 115% over last year
Virtual Reality – 700,000 headset units during the holidays
4K Ultra High-Definition (4K UHD) TVs – holiday shipments of 4.5 million units
To see more from the CTA, visit: www.cta.tech.