BREAKING NEWS
Crestron Electronics announced this morning that it has made "the difficult decision to fully cancel our presence" at the rapidly approaching CEDIA Expo 2021, scheduled to start in just about two weeks in Indianapolis, IN. Crestron joins a long list of exhibitors who have also decided to pull out of the event, almost all due to health and safety concerns from the dramatic increase in infections and hospitalizations as a result of the rapidly spreading COVID-19 Delta variant.
See more on Crestron pulling out of CEDIA Expo 2021
This news will likely be a backbreaker for Emerald's plans for the Expo. Several exhibitors told me that they were waiting for the Crestron decision to determine their plans. This will likely cause many more of them to make their own plans to pull out of CEDIA as well.
Crestron, which had big plans for this show, had taken the largest booth in the event – a huge 5,600 sq. ft. booth right at the front of the hall. It was to be a triumphant return for the brand, its first major CEDIA Expo presence since the company left the show six years ago.
Last of the Big Three Control Companies to Exit the Expo
Not only did they have the biggest booth, but Crestron is the last of the big three control companies to pull out of the event. Both Control4 (Snap One) and Savant have already announced their departures. Savant was actually the first company to announce its intention to withdraw from the Expo on Tuesday last week.
This means that not a single one of the three main control systems – technologies that almost all integrators base their systems installations on – will be exhibiting at the event this year. This almost certainly will have a major depressive effect on attendance – which is already anticipated to be way off historical attendance levels.

Primary Concern is 'Well-Being' of 'Employees, Their Families' and 'Industry Partners and Friends'
It has been six years since Crestron last attended Expo. We had been eagerly anticipating the opportunity to connect with dealers and show off Crestron Home's latest developments. Never before has Crestron been more ready to attend a show. Despite our enthusiasm and our investment in the show, however, recent news has forced us to reassess the risks.

It remains unclear how the spread of the Delta variant will progress in the coming weeks, but our primary concern is and always will be the well-being of our employees, their families, and our industry partners and friends."

John Clancy, Crestron Executive Vice President, Crestron-CEDIA 2021 Cancellation Statement
---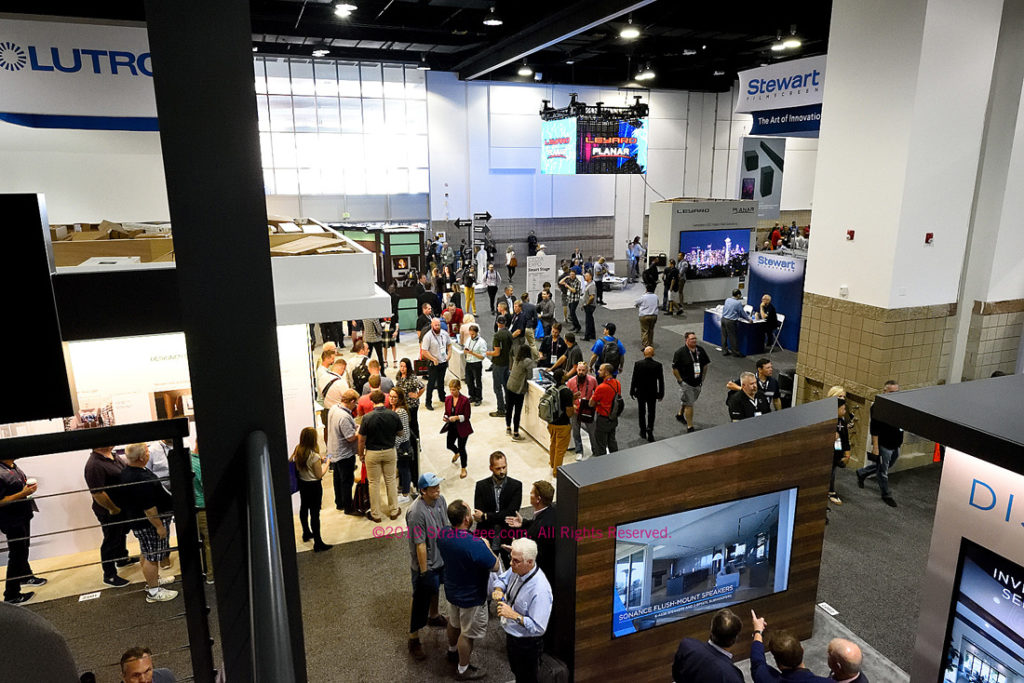 Check out our continuously updated List of Exhibitors Pulling Out of CEDIA Expo 2021….
---
Crestron has made huge gains with their Crestron HOME line, and this show was to be an opportunity for them to show the entire industry just how extensive and powerful that line has become. The company was rumored to have several new technologies, lines, and products – a big launch for the big show.

The Delta Variant Had a Differrent Plan
But the Delta variant had a different plan. Nationwide, the COVID infection rate has doubled in just the last three weeks. This increased risk to public health has forced many exhibitors to change their plans and pull out of the event to protect their employees, partners, and customers.
All eyes turn to Emerald as many are hopeful the company that owns the CEDIA Expo show will choose to cancel the event in its entirety.
Learn more about Emerald Expositions' CEDIA Expo by visiting: cediaexpo.com.