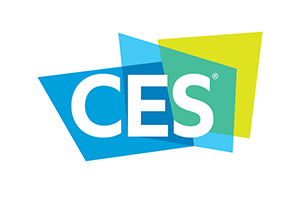 The Consumer Technology Association (CTA) announced this week that at its upcoming Consumer Electronics Show (CES) in January 2018 in Las Vegas, there will be a new area of focus on Smart City technologies. The group plans both a dedicated display space featuring the technologies of Smart Cities, as well as a full schedule of related conference programming.
See more on this new area of technology at CES…
CTA calls CES "the world's gathering place for all who thrive on the business of consumer technologies." Up until now, they've mostly been focused on various technology product areas. Now, they've moved up to the technologies that drive an entire Smart City.
"We are thrilled to announce our new Smart Cities Marketplace [exhibit area] and conference at CES 2018. Connected and smart technologies are making our cities more efficient, sustainable and responsive through the use of data to enable better processes and decision making," said Gary Shapiro, president and CEO, CTA. "As the launch pad for innovation that changes the world, CES presents a perfect stage for city planners and decision makers to explore these world-changing technologies because of the diversity of technologies and industries in attendance, including mobile, transportation, data and sensors, digital health and more."
The CTA says that many of the core technologies that will drive Smart Cities have already been shown at previous events, including CES 2017 where attendees saw IoT adoption in autonomous vehicles, smart home, virtual reality, drones and wearables. Several companies showed Smart City initiatives including automotive manufacturers, consumer goods companies, and startups in Eureka Park.
Presentations from key thought leaders in the Smart Cities space will be offered during the multi-day conference program. The dedicated exhibit area will show displays of Smart City enabling technologies such as artificial intelligence systems, sensors, data analytics, transportation, network infrastructure and other devices and services.
A recent study by the CTA predicts that there will be 88 Smart Cities by 2025. Furthermore, the study predicts that 70% of the world's population will reside in Smart Cities by 2050.
If you are a technology provider who would like to exhibit in the new Smart Cities Marketplace, contact your CES sales representative by following this link.