Here's a dilemma…imagine you make a product that is so good that it may be your peak achievement. It's built solidly with great technology, sounds great, and works today…and for many years of tomorrows-to-come. Your engineers forgot to build in "planned obsolescence" where the product will "automatically" require upgrading a few years down the road. In fact, it's built so well, you put an industry-leading 20-year warranty on it!
How do you get owners – who are, for the most part, blissfully enjoying this product for years and years – to upgrade to the latest version with even newer and better technology? It is a conundrum that Bryston faced…and has now solved…by offering an easy upgrade program for owners of their famous 4B amplifiers.
Learn all about Bryston's 4B trade-in upgrade program…
First launched in 1978, Bryston's 4B amplifier is said to be built like a tank and has the enviable reputation of delivering top performance for its users year-after-year. However, the latest model, the 4B³, or what Bryston calls its Cubed Series amplifier – is the sixth generation of 4B amplifiers with all new technologies and circuit design that the company says makes it "an iconic jewel of the audiophile landscape."
The question is, how do you get happy 4B owners to consider moving up to this latest 4B³ version? Well, there's some good news here…
Because of its tremendous craftsmanship, owners of the previous 4B models may not be fully aware of the fact that they are holding what in our industry is a bit like the mythical unicorn – an electronics product whose value holds up solidly over the years. And with that in mind, Bryston is offering what appears to be a quite generous trade-up program, offering to buy your old 4B and apply that amount to the purchase of the latest version, the 4B³.
"We think this program is valuable because it makes trading used gear wonderfully easy – and we will offer them great value for their older amplifier while rewarding them for brand loyalty. We are also excited to generate new opportunities and overall excitement for Bryston dealers in North America as consumers explore upgrading their systems."

Gary Dayton, VP of Sales & Marketing at Bryston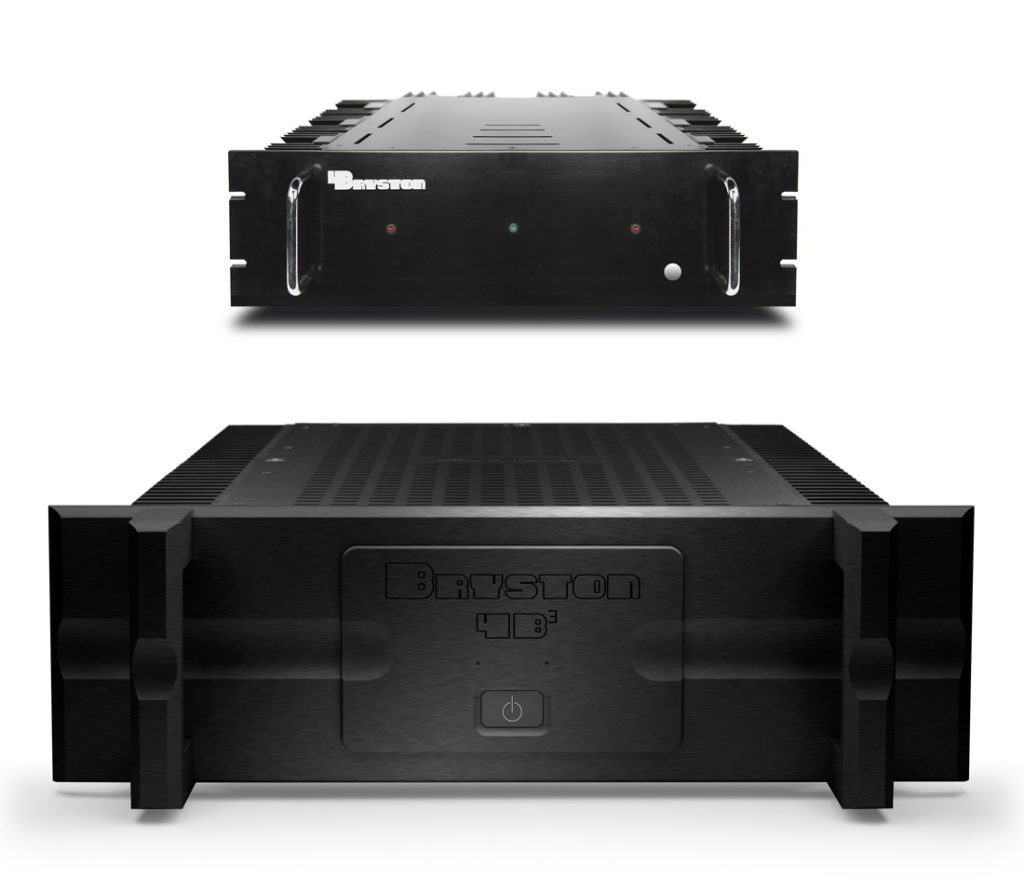 Cubed Series Innovations; Generous Trade-Up Program
According to the company, their Cubed Series amplifiers feature higher power, lower noise, and dramatically lower distortion than previous generation products. There are many innovations in the Cubed Series – such as a input circuit design with 12-devices in a unique array to improve linearity…super unique distortion trapping scheme that helps to keep the output signal pure…and the Quad Complementary topology which is said to eliminate crossover distortion. These amps are said to be so bullet-proof, that many have found their way into professional and commercial sound installations…as well as into many residential systems.

Now owners of previous 4B models, can easily and affordably trade-up to this latest, greatest technology thanks to this new program from the compoany. Bryston has made it painless by offering to buy your 4B at what looks to be generous prices – reducing the cost of obtaining the latest technology.
Trade-In Allowance on Older 4B Series Models
The company has established what looks to be fairly generous trade-in values on older 4B models – to be applied to a brand new 4B³ model. I show the allowance below, but see the Bryston website for more details.
| | | | | | |
| --- | --- | --- | --- | --- | --- |
| 4B | 4Be | 4BNRB | 4B ST | 4B SST | 4B SST² |
| $582 | $600 | $791 | $1,114 | $1,714 | $2,328 |
What Happens to the Amplifier that You Traded In?
Bryston says its service department will take all 4B models sent in trade and have their service department "electrically refurbish" them to like-new condition. They will then be resold as Bryston Sound Certified used products that will have been subjected to 100 hours of factory testing.
Purchasers of Bryston Sound Certified previously owned 4B amplifiers will receive a supplemental 5 year warranty tacked on to the time remaining on the existing warranty. In other words – everybody wins!
To learn more about this all-new 4B Trade-Up Program, consumers can get all details at: www.bryston.com/trade-up.