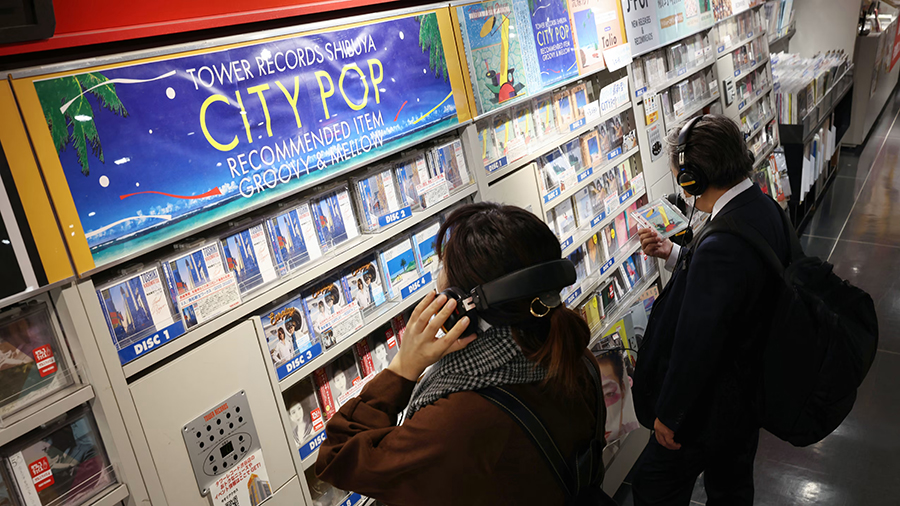 By now, data clearly shows that vinyl record sales here in the U.S. have been growing steadily for more than a decade. When initially detected, many thought it was simply a fad… They thought that at first CDs…and then digital downloads…and finally digital streaming would supplant vinyl. Now we know that is just not the case and that vinyl is continuing to grow in importance again to the music industry.
Think this is just a U.S. phenomenon? Think again! A report by the Nikkei in Japan notes the dramatic growth of vinyl sales there, as well.
See more on the growing global influence of vinyl record sales…
Let me start this post by saying that you ignore this growing market at your own peril! Every year, data emerges showing that not only are vinyl record sales still growing – they may even be picking up steam.
U.S. Vinyl Record Sales Up +67.3% in 2021
According to the Recording Industry Association of America (RIAA) vinyl sales in 2021 grew 67.3% in units and 61.2% in value over 2020. Vinyl has seen its annual sales now push up to over a billion dollars at retail ($1.04 billion). And as I've mentioned in a previous post analyzing data from another source (MRC Data/Billboard), even CD sales grew in 2021 for the first time. So perhaps this trend moves beyond just vinyl records to all physical media.
Not only that, but as the Nikkei reports recently, this trend also appears to be spreading into other markets around the world. According to the Recording Industry Association of Japan (RIAJ), sales of vinyl records in Japan rocketed to 1.9 million units, a 74% increase over their sales in 2020. The Nikkei notes that this level is six times greater than vinyl record sales in 2012.

Popularity in Japan of 'City Pop' Music Style and Vinyl Records are Connected
In Japan, one of the byproducts of this phenomenon is that the resurgence in interest in vinyl appears to be related to a resurgence in interest in a particular style of music known as "City Pop." According to the Nikkei, City Pop is a style of music popular in Japan back in the 70s and 80s that is "urban-themed [with] lighthearted melody lines of the era, and [features a] devotion to high production value…" Artists producing City Pop were "strongly influenced by Western music."
This trend is growing so strongly that current artists around the world are releasing new versions of songs from that era in Japan. In one example cited by the Nikkei, in late 2020 Indonesian artist Rainych Ran posted a cover of a 1979 City Pop hit from Japanese artist Miki Matsubara called Mayonaka no Door (Stay with Me). Apparently, City Pop does not suffer from a language barrier as Ran released a video of his version in his native language – and that video has drawn more than 7 million views in Japan!
Vinyl is Growing in Popularity with Japanese Youth
The report out of Japan notes that the trend towards purchasing more vinyl seems to be quite popular with the younger generation – folks in their 20s or 30s. These – if you'll excuse me – kids spend their weekends seeking out record stores to peruse vinyl records both from the past and new releases. Like here in the U.S., more and more Japanese artists are releasing their current music on vinyl.
Communities of vinyl-loving enthusiasts are popping up all over social media in Japan and many in the industry are amazed at how these communities are growing and driving more demand for music released on vinyl. Tower Records opened a vinyl-only store in Shibuya in September 2021 to take advantage of the trend.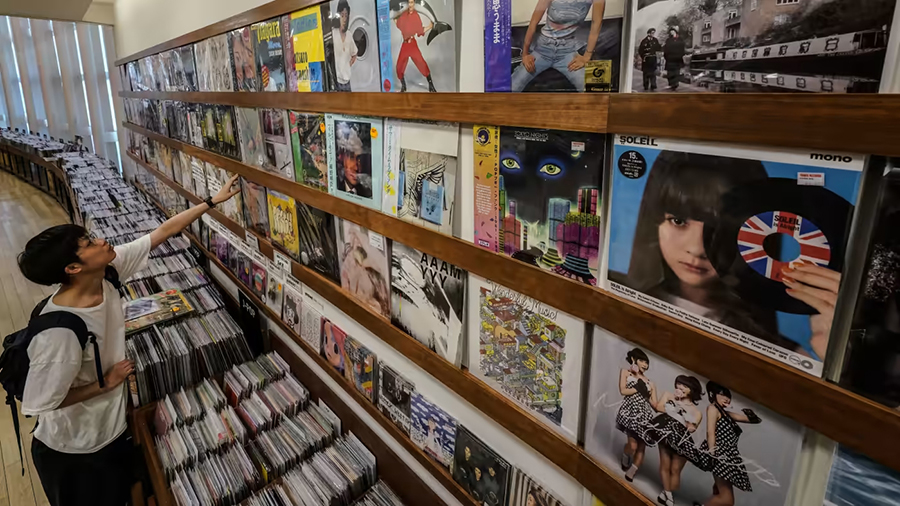 Even Streaming Service Spotify (Japan) Sees the Trend to Vinyl
Certainly, streaming remains the most prominent method of consuming music around the world. But the growing success of vinyl is getting harder to ignore. Even Spotify in Japan acknowledges its growing popularity in an interview with the Nikkei.
[The number of] young people who have begun listening to music on records since becoming familiar with city pop via social media such as TikTok is gradually increasing. Big, picturesque record jackets are also attractive.

Noriko Serizawa, Spotify's head of business promotion in Japan
Nikkei Says Consumers want to Take 'Physical Possession' of Music Content
The Nikkei surmises that while digital music "offers pristine clarity," the young people flocking to vinyl records are seeking a more organic (my word) experience. They also suggest that there is a growing number of people who seek to "own" music that they can take "physical possession of" rather than just listen to via a stream from time to time.
One final point…do you still find yourself thinking that these reports from the U.S. and Japan about the success of vinyl records might just be an anomaly? Well…consider this headline out of Europe: "New Report Reveals Vinyl Sales in 2021 at Highest Level [in] 30 Years."
Yep…vinyl is the real deal…