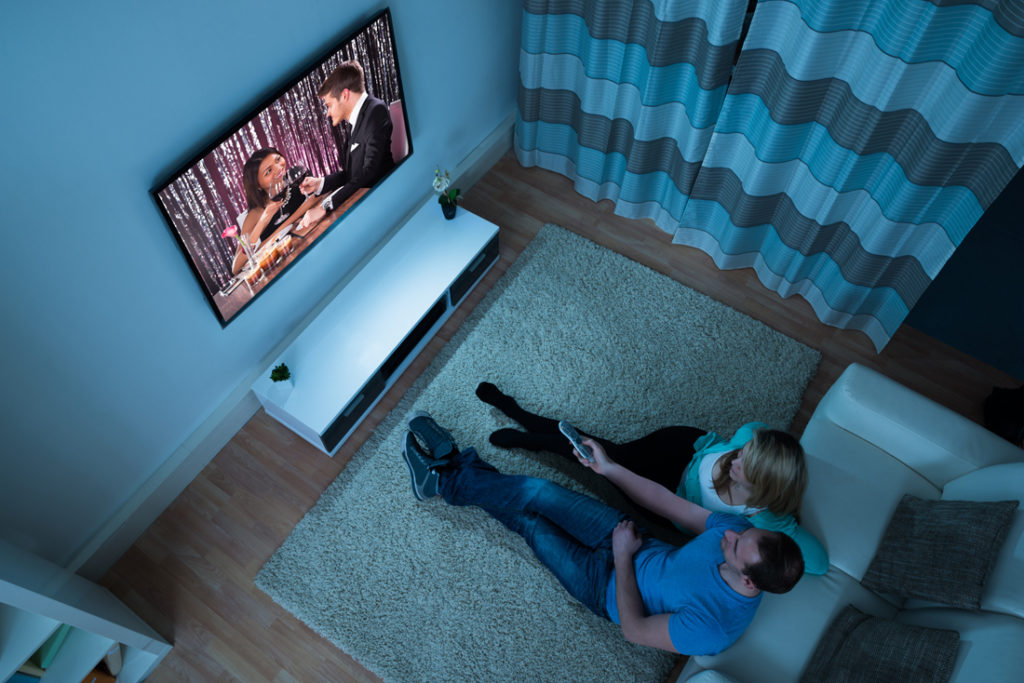 For years now, the single greatest driving force behind the entire consumer electronics industry has been the vibrant, forceful growth in sales of television sets. Now, in a surprising new report, we learn that American consumers are beginning to wean themselves off of TVs. What that means for integrators, or for the industry, remains to be seen.
See more on this surprising new report on the decline of TVs in America…
In new research from the U.S. Energy Information Administration, we learn that the average number of televisions in American homes is now declining, and declining at a fairly significant and measurable rate. It's worthwhile to note that there have been whispers of this decline in the industry, but as Recode, who reported on this decline, noted: "the TV Industrial Complex now admits that it's contracting…"
Not only does the data show a meaningful decline in the average number of TVs in American homes, but it notes that this trend has been developing for years, and especially so since 2009. This is a painful result after literally decades of growth in the category that was for many, the centerpiece of their home AV systems.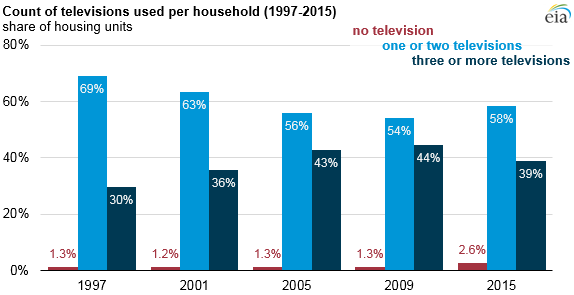 Measurable Drop in Number of TVs on Average in American Homes
The EIA data, taken from their Residential Energy Consumption Survey (RECS), shows that the average American home had 2.3 TVs in 2015, down from an average of 2.6 TVs per household in 2009. One contributing factor to that new lower average is the percentage of respondents that reported owning three or more TVs declined a full 5%, from 44% of respondents in 2009 to 39% in 2015. At the same time, the survey showed that the number of households reporting owning no TV at all, doubled, from 1.3% in 2009 to 2.6% in 2015.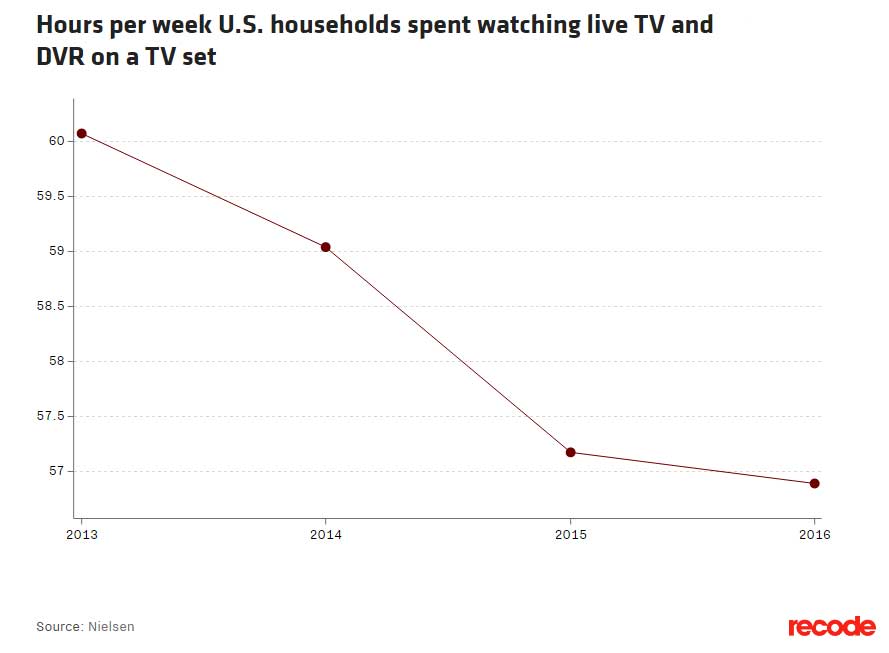 In speaking with the spin meisters who sell TV programming, Recode reports that they paint a best case scenario that Americans are still watching plenty of TV – but on devices other than TVs, such as tablets, laptops, and smartphones. But, Recode notes, "You can do lots of other things on those devices, which creates even more competition for TV viewing time."
In One Way, Good News
In any event, for the EIA, this is all good news. After all, it says that electronics like televisions, cable boxes, digital video recorders and video game consoles account for 6% of all electricity consumption in the U.S.
Simply put, fewer TVs equals less energy consumption.
What About Integrators?
But what this means for an industry heavily biased towards video overall, and for the custom integration segment specifically, is hard to say. While it is possible that the loss of TV sales is getting picked up in other products, such as tablet computers, laptops, and smartphones, these are not categories in which many integrators participate.
EIA's RECS survey is conducted via live interviews, online and mailed surveys with 5,600 households. The organization notes that about 43% of the 2015 survey was conducted through a live interview.