As many integrators seek to pitch their clients on the many wonders of converting their dumb homes into "smart" homes, there are growing indicators that the promise of the smart home is not being reliably delivered up to this point…and may never be, according to one respected industry expert. And there is a growing chorus of others who appear to agree – possibly including Google, who is trying to manage expectations by relabelling the smart home as the "helpful home."
See the case for the fall of the smart home…
One industry expert I regularly follow is Stacey Higginbotham (Stacey on IoT), who has a broad range of knowledge on everything tech, with a particular expertise in the growing Internet of Things (IoT) market. She has been covering technology for 18-years and boasts an impressive resume, including stints as Senior Editor of Fortune, PC Mag, MIT Tech Review, Gigaom, and Worth Magazine. She is also the co-host of This Week in Google.
In a recent newsletter, Higginbotham described why she has come to believe that the many wondrous promises of the smart home just don't seem to be happening in any real sense. She says, "The smart home is dead." As evidence that the world of smart homes is changing, she notes that even Google is seeking to relabel it to the helpful home – an an effort to reduce consumer expectations for the likely disappointment they will feel when their smart home inevitably will let them down.
After 5 Years, Why Isn't Alexa Getting Any Better?
Higginbotham also pointed to a recent article on The Verge website in which it questioned why, after five years of development, isn't Amazon's Alexa getting any better? "Alexa's functionality is miles wide but inches deep," the article says. Higginbotham adds that "Amazon's Alexa offers little more than a new way of interacting with things, without deep functionality or truly new use cases…" that would help to drive the growth of a whole new business.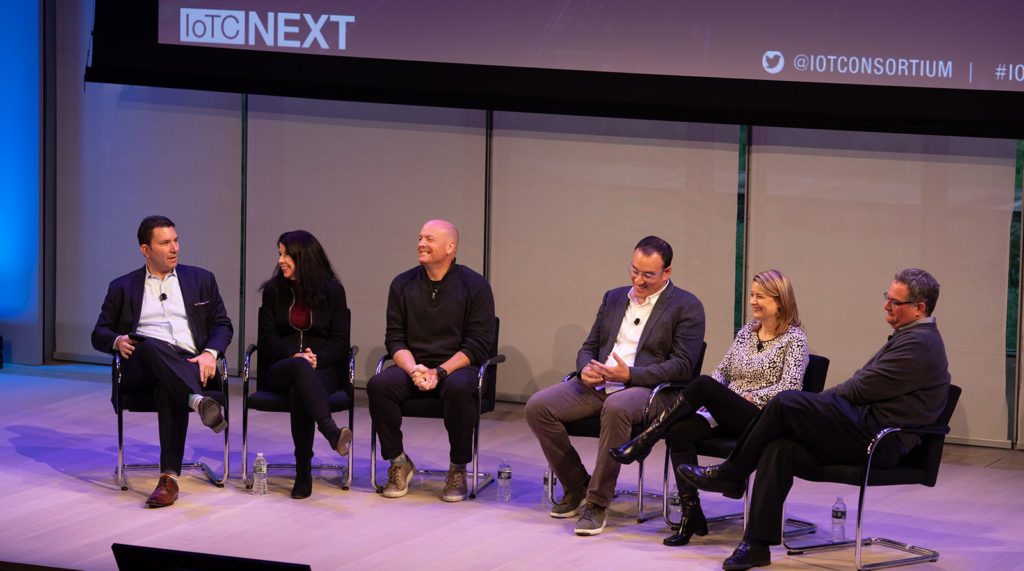 But what most likely set Higginbotham off was her attendance at a recent IoT Consortium event in New York City. As she has a specific focus on the IoT channel, she spent a lot of time at this event…likely excited to hear about all the latest news and innovation developments. But instead…
"I listened to executives of dozens of companies associated with the smart home talk around its death but never address the fact directly. Instead, they talked about a lack of compelling use cases, how to move beyond a device-specific mindset, and the ways they are trying to handle consumer demand for interoperability in the smart home without actually providing such interoperability."

Stacey Higginbotham on what she observed at a recent IoT Consortium event
'Smart' Speakers Mostly for Music, Not a 'Smart' Home
There were some major players at this event, including executives from Google, Allegion, and – wait, isn't that Charlie Kindel from Control4? What's he doing at an IoT conference?
Despite the concerted effort of tech industry giants like Amazon, Google, and others, the fact is that people still mostly use their ai-enabled, "smart" speakers for playing music…and occasionally to listen to the weather report perhaps. They are NOT using them their artificial intelligence to power an entire smart home. That fact hasn't changed in five years.
"I don't think we've done a good job explaining our value proposition to consumers. We have to come up with new stories that isn't just 'Go buy another Mini.'"

Mark Spates, Google, as reported by Stacey Higginbotham
Roadblock: Growing Consumer Distrust of Tech
Higginbotham suggests that Spates' thought may be an oversimplification of the problem. Rather than, as his statement might suggest, engage in more or better marketing to expose consumers to more uses of the technology – there may in fact be another roadblock. And that roadblock, as I have reported on several times, is in part the growing lack of trust consumers are feeling with the proliferation of technology in the home…and concerns surrounding protecting their privacy.
I regularly have integrators tell me that their clients are vocal about these concerns. They either express this openly (i.e. "Who has access to my cloud-connected system") or indirectly (i.e. "Can I turn that internal microphone off on the smart speaker in my bedroom?") Each of these thoughts show consumers are concerned about privacy…and distrustful of "connected" devices.
Another issue is the complexity of orchestrating a smart home. This complexity, as I reported recently, was named by one survey as the biggest impediment to greater smart home adoption.

Overselling the Smart Home, There's No 'Rosie the Robot'
But Higginbotham raises a good point. As we are wont to do, our industry has oversold the smart home.
"Consumers had a vision of either a Rosie the Robot from 'The Jetsons' or perhaps the millennial Pat from the movie 'Smart House,' but today's smart home doesn't even come close (which is good, since Pat went a bit off the rails). Device makers didn't meet that vision because they were working on individual gadgets or, in certain cases, a business model that could help monetize some kind of whole home operating system."

Stacey Higginbotham, in post: "The chickens are coming home to roost in the smart home"
In a nice little coda to her story, Higginbotham reveals that another presentation at the IoT conference was a panel about smart TVs, connected displays and voice. That panel featured some high powered executives from Warner Media and Fox representing the content side of TV. "Neither of them were able to offer a compelling reason for being at a show all about the IoT other than wanting to make it easy for people to access content around the house, in their car, and on their phone."
There's Nothing 'New or Exciting on the Horizon'
Higginbotham walked away "without a sense that there was anything new or exciting on the horizon."
See Higginbotham's entire post "The chickens are coming home to roost in the smart home…"