Residential & Commercial Energy Storage is a Fast Growing New Market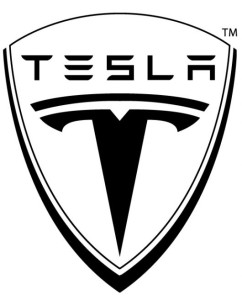 Two separate announcements this week add significant momentum to a rapidly growing market we first told you about three years ago – the residential energy storage market. Now, two new announcements – one from Toshiba in Japan, and the other from home-grown Tesla, dramatically reveal the increasing interest in this all-new market for residential energy storage devices.
See more on what Tesla's Elon Musk and Toshiba are working on…
The first report, by Bloomberg Business, noted that, very quietly, Elon Musk's Tesla has been testing batteries for non-automotive uses – mostly for home residential energy storage and "for a range of commercial uses, from powering its factories to reducing electric bills at schools and wineries." To this end, Tesla has signed up big potential customers such as Wal-Mart and Cargill in a bid to become a leader in energy storage.
The company has never publicly announced its actions – Bloomberg stumbled across it in a review of California's Self Generation Incentive Program (SGIP), a state-sponsored program offering rebates to companies to encourage them to invest in alternative energy. Because of its ambitious efforts in energy storage investments, Tesla stands to receive as much as $65 million in SGIP rebates.
Quietly launching more than 100 test projects…
"Tesla has been able to install more than 100 projects, really without anyone noticing," Andrea James, an analyst with Dougherty & Co. told Bloomberg. She went on to suggest that as the company builds out its energy storage business, it could be worth as much as $70 to Tesla's stock.
Bloomberg notes that as a builder of electric cars, the company "has a vested interest in making the electric grid as clean as possible." People buy the batteries to store the energy from solar panels or wind turbines to be used either when the grid's variable pricing is high –  or the sun is not shining (and the wind is not blowing).
Increased revenue – and increased diversification…
As the company is already in the process of building a huge factory to make batteries, energy storage products could become a significant secondary stream of revenue for the company. And also, developing another market segment could help it diversify its overall business.
According to the report, Tesla has already installed units in about 300 California homes with solar panels in a partnership with sister company SolarCity. Musk is the chairman and top shareholder of SolarCity.
Tesla at Wal-Mart…
Wal-Mart, which is also partnered with SolarCity, has installed Tesla batteries in 11 of its retail stores throughout California. Cargill plans to install a Tesla system in a large animal processing plant it operates in Fresno, California.
The other major related announcement came out of Tokyo, Japan. The Nikkei is reporting that Toshiba Corp. and Sumitomo Corp. are partnering to launch a power storage service in the United States. We had reported previously that several Japanese companies, including Toshiba, in conjunction with the Japanese government, were presenting a proposal to the International Electrotechnical Commission (IEC) to set the global mandated standards for residential energy storage systems.
Toshiba wants a piece of the action too…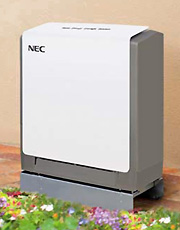 There has been a lot of activity in Japan with several companies studying this growing market including Toshiba, Hitachi, NEC, Toyota and others. In Japan, NEC and partner Orix tested a system that utilizes a leased battery system to charge batteries in the evening for use during the day. Since Japan is using a dynamic pricing model for energy use, prices are much higher during peak demand periods during the day.
With the NEC/Orix system, consumers are able to save between $50-$90 a month. The system also protects customers from power outages as a side benefit. By leasing the system, consumers are protected from the high upfront costs of installing the system.
The first Japanese makers to launch system in U.S…
This new announcement from Toshiba and Sumitomo represents the first Japanese companies to enter the U.S. market with an energy storage solution. Much like other systems, Toshiba and Sumitomo say their storage products smooth out fluctuations in energy created by renewable resources, such as solar or wind. And, of course, they also store the energy for use at other times, such as in the evening.
The partners say they have worked out a deal with U.K.-based renewable-energy company RES to serve PJM Interconnection – the largest regional transmission utility in the U.S. According to the Nikkei report, PJM operates a wholesale electricity business in 13 very populous northeastern states.
The way the partnership will work is:
Toshiba will install a 6,000kW power storage system
RES will run it and provide transformers
Sumitomo will be responsible for building a power plant and managing the business overall

As the utility (PJM) experiences power demand exceeding their expectations, they will draw from the stored power in the Toshiba/Sumitomo system. This energy will be released on demand as needed.
Toshiba and Sumitomo say that the deal will initially be worth millions of dollars. As the network is expanded, the partners project revenues in the tens of millions of dollars annually.