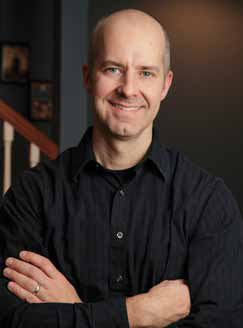 Residential Systems Editor-in-Chief Jeremy Glowacki, probably one of the smartest, classiest guys in the industry, revealed on his blog earlier this week that he has been elected to CEDIA's "Fellows" Program. A honor only bestowed upon a handful of industry executives every year, Glowacki displayed honest surprise at his selection. And, in noting that the honor apparently comes with lifetime CEDIA membership – turned wistful in an emotional blog post about the current state of the industry in So Many Departures in So Little Time.
I have no idea what criteria CEDIA uses to determine who should receive this honor. To the best of my knowledge, they have only ever selected one other industry editor (Maureen Jenson, Editor of CustomRetailer). However, CEDIA's website contains the following description of the program:
The Custom Electronic Design and Installation Association (CEDIA) Fellows program honors longtime CEDIA members and volunteers who have contributed significantly to the association's success. Inductees are announced annually at CEDIA EXPO in September.
A lifetime is a long time…
Glowacki is a friend, so I am probably biased, but I can't think of a better representative from the press. Jeremy, unlike many other journalists, is more than just an observer of the industry – he really understands the ebb and flow of products, technologies, and business. I turn to him often for his unique perspective and insight.
On his blog, Glowacki discussed one apparent perk of being a CEDIA Fellow – lifetime CEDIA membership. This concept caused Glowacki to turn a little wistful on his blog as he reviewed the latest round of high-level executive departures from various companies, such as Mike Detmer from Niles, Bob Weissburg from Gibson/Onkyo, Norm Steinke from Meridian, and Jeremy Burkhardt from SpeakerCraft.
Giving credit…
And demonstrating what a stand-up guy he is, Glowacki credited strata-GEE.com's Ted Green (yes, me) in uncovering two of  these recent stories that the press wouldn't normally find out about. At least not until some new company announced that one of these executives have joined their staff.
Not many of his media colleagues would make the effort to provide the source – and credit – for uncovering these stories – it is a stand-up thing to do. Unfortunately, this courtesy, once common, appears to be a casualty of the newly hyper-competitive world of tech journalism.
A competitor…really?!?!…
Surprisingly, some of Jeremy's colleagues have apparently come to view strata-GEE.com as a competitor and jumped on many of our stories without providing any credit. It's funny, when you talk to journalists, they often complain about bloggers stealing their stories without credit! Hmmmm, some of these folks should take a closer look in the mirror.
Anyway, congratulations to Jeremy on his great honor of being named a CEDIA Fellow. And thanks to him for publicly crediting us in his post…classy move!
Congrats…
Finally, congratulations also to Jeremy on a great blog post that, frankly, touched our heart. And not because of the aforementioned credit…but touched our heart because we too rue the increasingly dramatic "human toll" associated with an industry that is suffering so much turmoil right now.
If you haven't read it yet, head over and check out Jeremy's post here…