Stunning Reversal for Once-Loved FANG Brand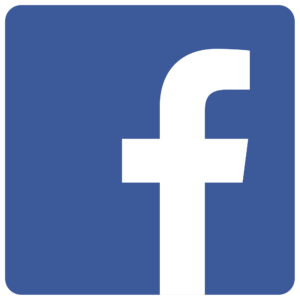 Facebook finds themselves square in the middle of a political and public relations fire storm, as news of the firms connection to Cambridge Analytica and the harvesting of the personal data on at least 50 million Facebook users, including perhaps you and I, have recently received a lot of news coverage. Now word comes via two new polls that the company's brand has taken a serious hit in the eyes of their users and former fans.
See more on these latest polls about Facebook from Reuters/Ipsos…
Facebook was once a beloved brand that seemed to have a midas touch as its revenues rapidly grew from zero to tens of billions of dollars. Multiple statistics showed a stunning rate of growth in users and it seemed that the sky was the limit with Captain Zuckerberg piloting the ship beyond the stars. Now, it seems as though Facebook CEO Mark Zuckerberg is unsure of just exactly how to reclaim the company's reputation in the wake of the Cambridge Analytica scandal, the single largest pr catastrophe in their history.
Zuckerberg has since agreed to personally testify before Congress – a fairly big deal considering the last time Facebook was asked to testify, they sent one or their attorneys. But the issue this time is bigger and the company's actions in this huge privacy breach are now the subject of several investigations.
Brand Reputation Has Been Already Hit
However, we don't have to wait to see the impact of these events on the company's reputation, as two new polls make crystal clear. The first, a poll from Reuters/Ipsos asked 2,237 respondents whether they trust for several tech brands, including some of the members of FANG (the acronym for Facebook, Amazon, Netflix, and Google) will obey laws protecting personal information.
Respondents rated each of the brands in one of three ways: trust, don't know, don't trust. The brands listed as part of this survey included: Facebook, Yahoo, Apple, Microsoft, Google, and Amazon.
Perhaps not too surprising, given the volume of really bad press lately, Facebook was the clear loser. Fully 51% of Americans say they simply don't trust Facebook. But beyond Facebook, nearly 4 out of 10 Americans (37%) don't trust Yahoo and almost a third (31%) don't trust Apple – a result surely to dismay the gang in Cupertino, whose CEO has recently has taken to chastising Facebook for the Cambridge Analytical scandal.
Growing Consumer Anxiety over Privacy Issues
Much of this is tied into growing consumer anxiety over privacy issues. Exacerbating concerns were recent and major crises over data breaches at Target, eBay, Yahoo, Equifax, and now Facebook.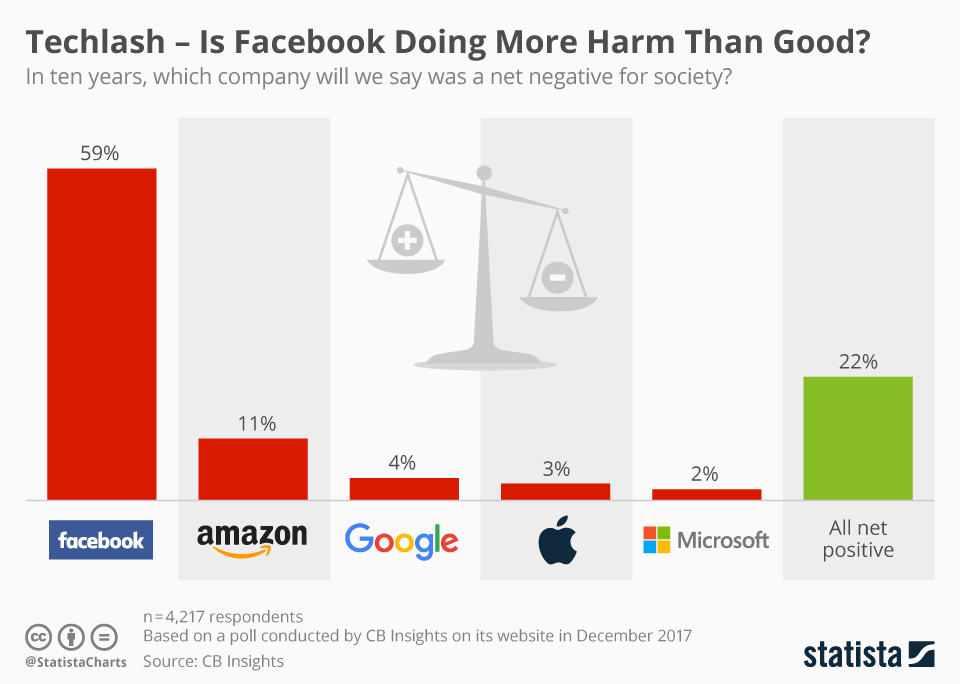 A survey by CB Insights took a slightly different angle, asking 4,217 respondents to look ahead into the future. The question was: "In ten years, which company will we say was a net negative for society?" The "winner" by a landslide was again Facebook – with 59% of Americans saying that in the future, Facebook will be viewed as a net negative for society. This Facebook rating was more than 5 times higher than the next closest brand Amazon at 11%.
The worst part about the CB Insights poll? It was conducted before the news broke about the Cambridge Analytica fiasco. It's a deep hole that Facebook finds themselves in and it's going to take some savvy trust building messaging for them to climb out of it.
If they can climb out of it…