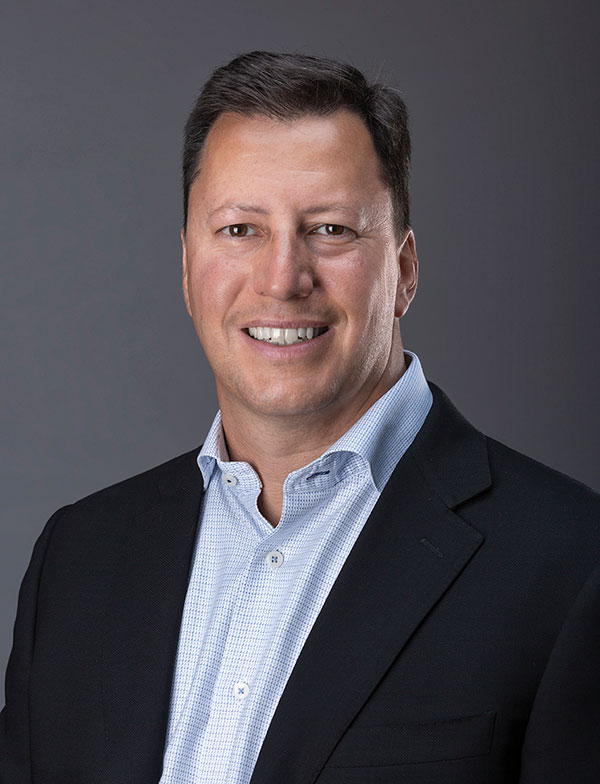 Supply Chain, CEO Role, Going Public, a Better Partner
Last week I wrote about my opportunity to attend the inaugural Creston Next Road Trip in Boston in November. One of the most interesting parts of that experience was having the opportunity to interview new Crestron CEO Dan Feldstein. Crestron, one of the biggest players in the custom integration game, was founded by Dan's father, George Feldstein (who passed away in 2014) and I was interested in learning more about how the new CEO saw the world and his top priorities and opportunities for the company.
In this Part 2 of that interview, we learn how the company is dealing with the industry-bedeviling supply chain issues, why it will never go public, how Dan views the CEO's role, and how the company seeks to be a better business partner.
See Part 2 of my interview with Crestron CEO Dan Feldstein
As I mentioned in the post last week, I interviewed new Crestron Dan Feldstein in an empty banquet room in the hotel where the company was holding its Crestron Next Road Trip event. In this interview, I spoke mostly with Dan Feldstein – but we were also joined by Executive VP of Marketing Brad Hintze and Associate Marketing Manager Kaylie Shaffer, both of whom contributed to the conversation from time to time.
Originally scheduled for 30 minutes, the interview actually went over an hour-and-a-half-long, covering a range of topics so wide, I had to split the story into two parts. Last week, I spoke with Feldstein about how he came to become CEO and what were the primary areas where he saw great potential for Crestron to expand their business.
Getting to the Heart of the Supply Chain Problem
This week, I cover Feldstein's response to the biggest crisis facing technology today – supply chain issues. I have heard from many integrators, including Crestron integrators, that their system installations are being impacted, or even devastated by supply chain issues making everything from pieces and parts, to full components unavailable. Scheduling installations has become almost impossible, as schedules are constantly in flux and changing.
I started our discussion by mentioning the recent news that Apple, Inc. had recently made the tough decision to halt the production of iPads in order to pull those integrated circuits (ICs) to bolster the production of iPhones. And even with this decision, the company said it will likely ship 10 million fewer iPhones this year as compared to 2020. Considering the fact that Apple had just launched this latest series of iPads, this seemed like a remarkable story.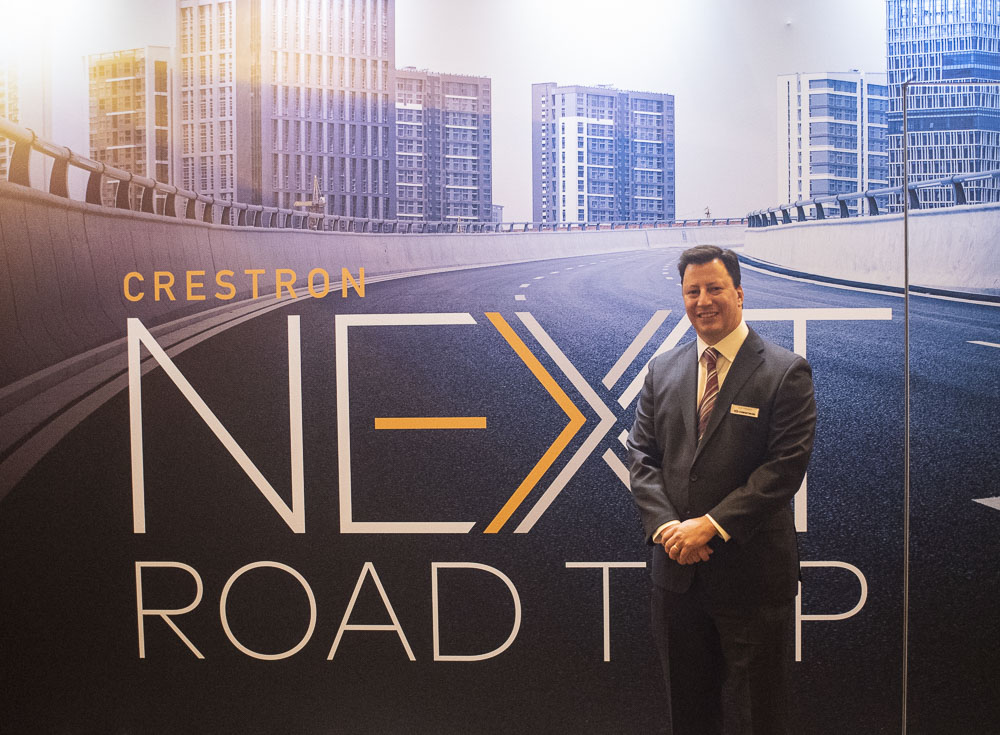 No Company is Immune to the Supply Chain Issues
In commenting on that story, Dan noted, "What it shows you is that no company is immune to the supply chain issues – no technology company anyway."
Naturally, that reality includes Crestron. Feldstein said that it's obvious that they "can't hide from it…we can't pretend there isn't a problem. And we can't pretend it's going to go away overnight."
It's more a question of how do we manage it [supply chain issues]? How do we work with our partners and our customers? How do we make them feel confident that we're in this together and we're going to work through the issues together?

Dan Feldstein
'Taking Some Pain' for Being Honest
Brad Hintze added that one of the ways that Crestron tries to help their dealers is by being honest with their estimated schedules and are "taking some pain for it."
We've taken the stance of 'let's be transparent,' we'll communicate clearly with our dealers and our partners. We've been giving them regular updates. And the challenge for us – and where we're getting a little bit of heat – is that we're open about our lead times while a lot of the others in the industry are choosing to lie. So that makes it seem like we're in a worse position. But no, we're just partnering with our real partners and giving them honest information."

Brad Hintze, Crestron's Executive VP of Marketing
And Hintze's point, Feldstein said, "goes to our long term goals…which is to be here long term," he said with a laugh. "You don't survive 50 years like we have by lying and not following through on your commitments. To move forward, you have to show that you truly are a partner. And by giving them as honest information as we can right now is the best way to be a partner."
Trying to Create Organization Out of Chaos
Beyond information, Feldstein said that the company is also helping customers by working with them to redesign projects to manuever around components that are unavailable – or even to just simplify a system design to start small with what is available now and then augment and expand it later as availability opens up.
"So right now, it's all about trying to create organization out of chaos," Feldstein told me. To do that, Crestron is sticking to an ordering process it calls its First-In/First-Out (FIFO) system. Orders are received, logged in, and tracked in the exact sequence in which they were received. And that is true, no matter what size the customer.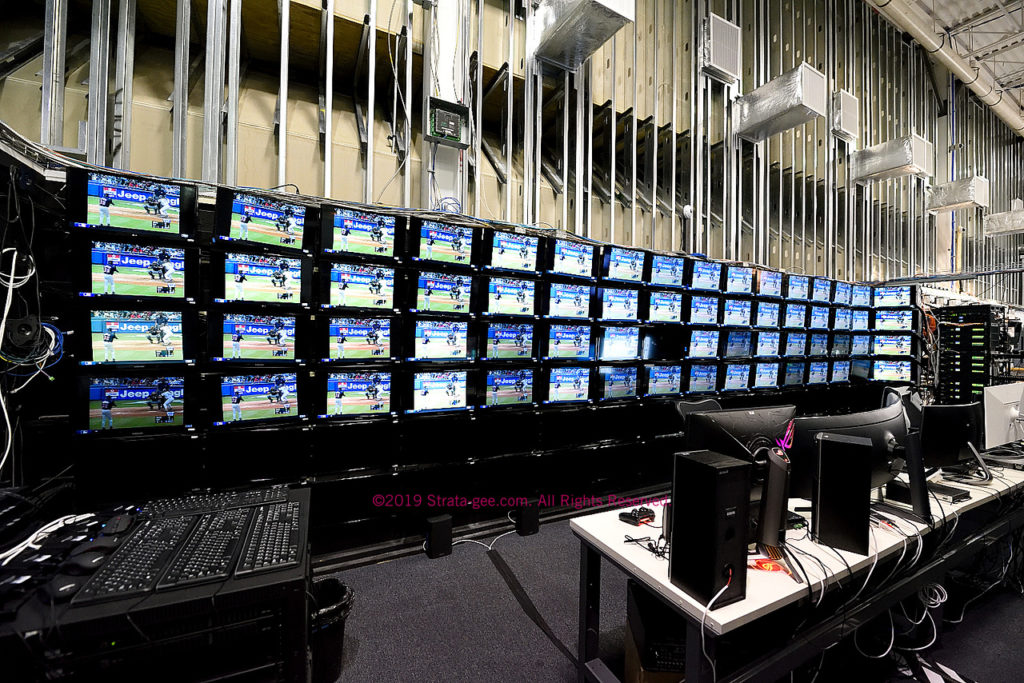 Company Does Not Give Priority Allocation to Large Customers or U.S. Customers
Hintze noted that sometimes the smaller or mid-size customers accuse them of prioritizing shipments to their largest customers…to the detriment of smaller integrators. But the Crestron managers strongly denied this. In fact, Feldstein told me they get this same kind of complaint internationally.
Crestron's CEO said that early on, he took several calls from customers in Europe who maintained that Crestron has no shortages in the U.S. because they are prioritizing delivery to their U.S. customers. Again, he denies that this is the case – there is one line that all customers have to get into…and only one line.
Tactics to Mitigate Supply Chain Impact – Expanded Parts Inventory
Thanks to its strong relationships with key suppliers, Crestron was tipped off early that the supply chain issue was coming and it was able to get orders into key suppliers, such as chip fabs, before many other competitors recognized the issue. In addition to that, the company has taken other aggressive steps to help mitigate the impact.
For example, the company upped its investment in its overall parts inventory, even of non-crucial general parts. By building up its inventory in all parts, when critical components involved in shortages – like key DSP chips, for example – are suddenly available, the company has enough inventory of all necessary parts to go immediately into production.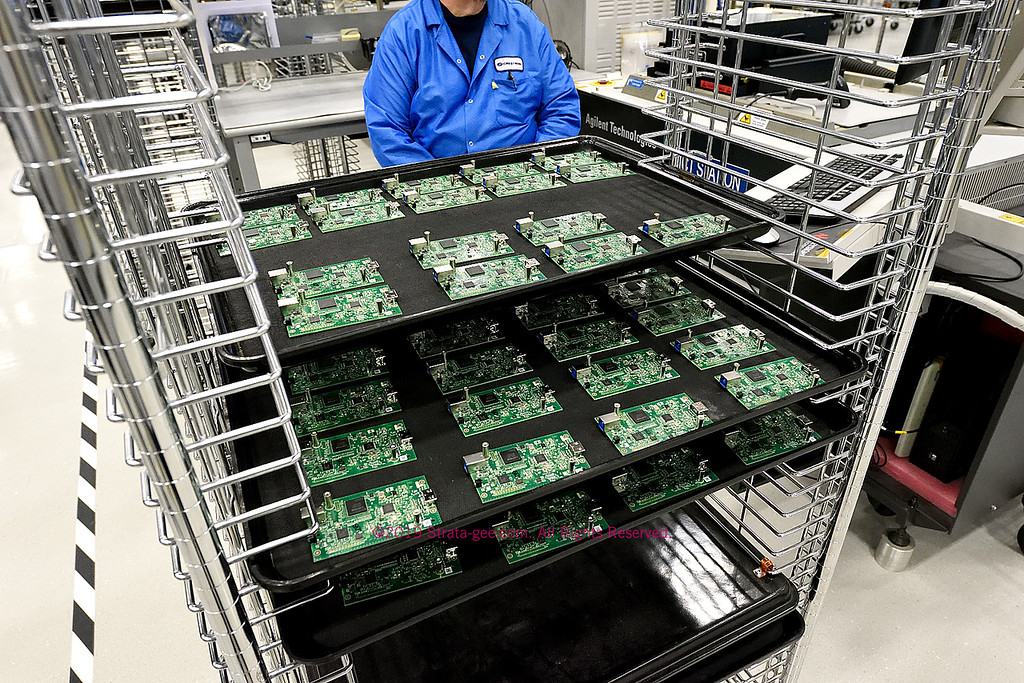 Tactics to Mitigate Supply Chain Impact – Burst Capacity & Twice Weekly Air Freight Deliveries
Going one step further in the same vein, the company has also set up extra production capacity, both internally and with external manufacturing partners, for what it calls "burst capacity." The idea is this, when a load of those critically needed components finally does arrive, the company is in the position to instantly go into production to manufacture the devices that were waiting for those components.
Finally, the company is investing in air freighting in key components twice a week on an ongoing basis. By utilizing air freight, the parts arrive faster than by ocean freight, and they bypass all of the problems of backlogs and blockages at the ports. These key components arrive at the airport and are then delivered directly to Crestron factories.
Expensive Options, 'But We Have to Do That'
I pointed out that this is a good solution that speeds up the import of critical components, but it is a very expensive option.
"Yes," Hintze jumped in to add. "But we have to do that. Those are the investments that we make all the time for our partners and for our customers."
Striving to be a Better Partner to Suppliers and Dealers
Running throughout our conversation, Feldstein and Hintze kept coming back to the theme of how the company strives to be a better partner for suppliers, customers (dealers), and even the industry. Certainly, in the case of supply chain issues, the company has demonstrated this commitment by investing heavily in processes that don't always make fiscal sense – but are what they deem necessary in order to be responsive to the needs of their partners.
So when a supplier said they needed advanced hard (non-cancellable) purchase orders, with big numbers, to cover the next 18-month period…Crestron agreed. When dealers said they needed more products, the company invested in air freighting in components, building extra burst capacity, upscaled their testing facilities (to keep up with burst capacity), and more. All of these investments are really costly, but all were necessary to try and help minimize the impact of this global supply chain problem on suppliers and dealers.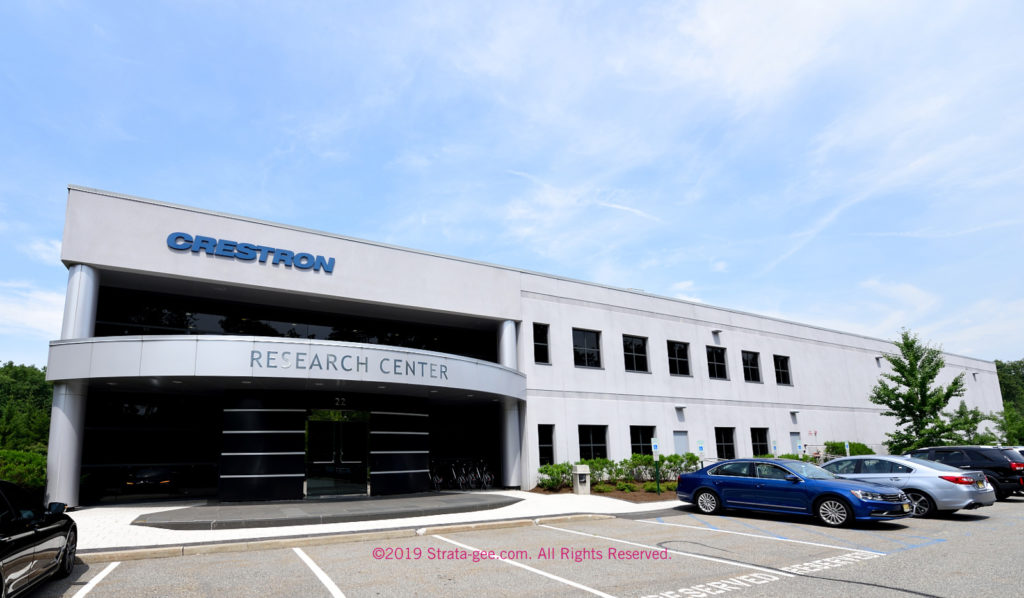 Financial Muscle, Total Control
Another theme that emerged throughout our discussion is the issue of how the company is, and intends to remain, its own master. All of these investments the company makes, Feldstein maintained, are based solely on its own priorities. Independently owned and financed, there are no stockholders to worry about, no Board of Directors stacked by private equity overlords who place their own financial priorities over company wishes.
The desire to control their own destiny is baked into the cake, as founder George Feldstein was strongly against doing anything that could cause loss of control of the company.
My father was dead set against having to answer to anybody. So there was never a chance of Crestron ever going public. So as long as we could possibly do it, we were going to stay private and stay basically with one person in control…and that's what we've done. And that's what we're gonna continue to do because that's what gives us that ability to be singularly focused on our goal of having the best products and taking care of our channel and our customers.

As soon as you bring in some other money, all of a sudden you have a distraction. And now either you're worried about shareholders or you're worried about directors."

Dan Feldstein
How Dan Feldstein Views His Role as CEO
I asked Feldstein about his perspective of the CEO's role, especially now that he's in his first 100 days and has an opportunity to make his mark and define the role. Dan feels certainly one of his strengths moving into CEO role is that he basically grew up in the business. Crestron…is in his DNA.
You know, I'm not an outside CEO coming in. I don't need to put my mark on the company. I don't need to turn over everything and bring in my own team and my own people. It's already my team. It's already my people. It's about me working with the leaders of the company who helped get us to where we are and to continue to support them and to continue to move the company forward."

Dan Feldstein
A Sense of Stability and Continued Commitment
That sense of stability that comes from Feldstein possessing a deep understanding of the secrets of Crestron's success should be welcome news to Crestron dealers everywhere. A change at the top of any company can signal changes that may not always take the company in the direction that integrators might like to see.
But in this case, Feldstein has firmly put his hand on the wheel and the company is moving forward with the same strength in commitment to its partners and dealers.
Learn more about Crestron by visiting: crestron.com.