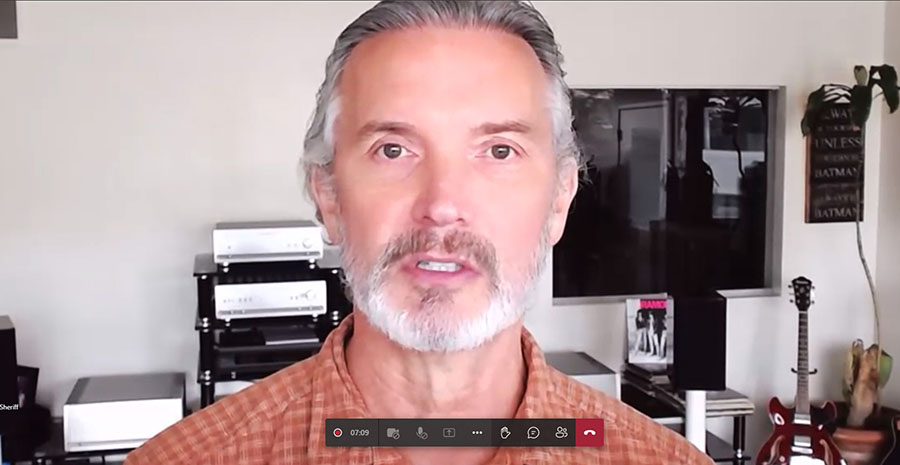 Last week, in a national online Teams conference with dealers, Parasound CEO David Sheriff presented his plans for the company's future. Tightly scripted, the CEO spoke with a firm resolve in a no-nonsense manner. It was clear that the initiatives he announced that day were not topics for more discussion or debate, but rather what is going to happen. And he made it clear that some dealers viewing the online presentation that day will likely not agree with these plans, and that's fine.
"Let's talk about parting ways," Sheriff said, looking directly into the camera without blinking.
Learn more about the Parasound dealer conference
When Richard Schram retired from the brand he founded and built, many fans of the line wondered, where do we go from here? While never one of the largest companies in the business, Parasound had a smaller but unusually passionate following. And this transition was troubling to them.
From the Day Sheriff Arrived, Things Began to Happen
The announcement that the brand is being acquired by David Sheriff, didn't provide many answers, as Sheriff's background is unusual for the high-end industry and most were unfamiliar with him or his record. But almost from the day of the announcement of Schram's retirement and Sheriff's arrival, things began to happen.
Within just a few months of his arrival, Sheriff appointed veteran sales executive Larry Bennett as Vice President of Sales and Marketing. It was a savvy move, as Bennett clearly has the lay of the land for both high-end, high-performance audio, as well as custom integration.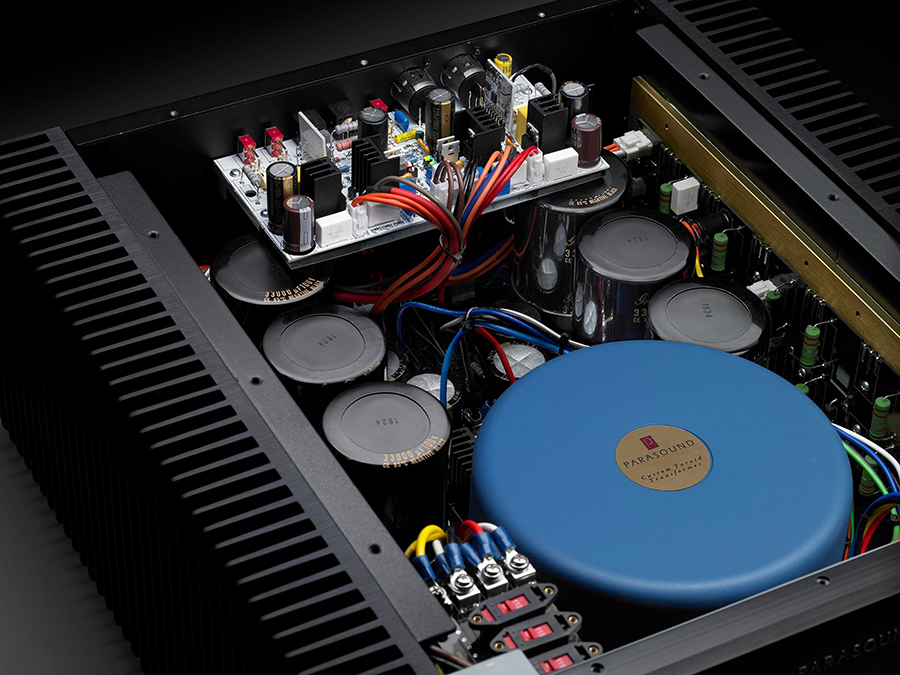 Hires Respected Engineer Darren Myers
Then, just one month later in a surprise move, Sheriff hired Darren Myers, a respected engineer at PS Audio, as Vice President of Research and Development, leading the engineering and design team for Parasound. Myers heads up a three-man engineering team, a substantial group for a company their size. Again, another savvy move that shows the Sheriff is a man of action who didn't just acquire Parasound to keep doing what it was doing – but rather is looking to invest more, build a strong team, and push the envelope to drive the company into a new era of growth.
Early in his presentation to dealers last week, Sheriff spoke of the team he has assembled. Telling dealers, this is THE team. "Larry is laser-focused on what we need and sales growth," Sheriff told dealers. "I believed in his vision since our very first phone call."
We're Going to 'Knock Your Socks Off'
Of Myers, Sheriff said, "Darren is already one of the best in the business as a designer and he's getting better every day. The passion, knowledge, and innovation he's going to bring are going to bring new products to market that are going to knock your socks off in the coming years."
Sheriff also told dealers that the company is still also working with John Curl, who has designed some of their most popular amplifiers. So his team appears to be in place.
Offering a Muscular View of Where the Company is Going
Laying out his vision, Sheriff offered dealers a muscular view of where he sees the company going. "We're motivated…driving change with purpose. We eliminate distractions. We know who we are and we know where we're going."
The CEO told dealers that a coming "rapid expansion will be fueled by our shared core values." And for those partners who share and exemplify their core values, "we will be an amazing partner." But for those partners who don't share their core values, Sheriff says it's OK if you don't, it "just means we're just not who you need to be doing business with."
Parasound's 'Core Values'
What are their core values? Sheriff enumerated them as:
Do the Right Thing
Fire in the Belly
Real, Responsible, Reliable – This value is, Sheriff says, "kind of like Yoda. Do or Do Not, there is no Try."
Make things better – with purpose
No Drama – Here the CEO says he wants his team to move forward aggressively with passion and "…not to be sidetracked or demotivated by negative energy"
Sheriff went on the describe 15 major accomplishments over the last six months since he's taken over the company. These accomplishments included lowering "extraneous costs massively," automating their packing and shipping systems, streamlining finance and admin processes, and cleaning and organizing the warehouse. Also included were some pretty major changes, such as bringing product design back to North America (presumably from their production facilities in Taiwan); terminating non-aligned manufacturer reps, distributors, online sellers, and dealers; began enforcing MAP (minimum advertising price); purchasing high-end Audio Precision test gear for Research and QC; revamped their support model by reducing the number of warranty repair centers (for strong relationships with the remaining ones), and more.
The 'Ecosystem' as Sheriff Sees It
Parasound's CEO then went on to describe how "our ecosystem" will look in the future, including; Parasound – Our job is to innovate, invent, develop, and get the best possible product into your hands. He admitted that training from Parasound has been lacking, but they have a plan to address that, he promised; Reps – Find the best dealers and train "and empower" them, remove the ones that don't fit; Authorized Direct Dealers – "They take a customer for life approach," they know how to position Parasound products, are in a commercial space with Parasound products on active display, handle customer questions and concerns, do product troubleshooting and are a focal point for warranty work; Online sellers – Requirements are the same as a Direct Dealer, "They've got to be able to do the same things," Sheriff says, no demo requirements but they will have minimum stocking and sales requirements; Distributors – Buy in bulk and must maintain stock on what they sell, augment their sellers such that combined they are like a Direct Dealer; Sellers – They buy through distributors but must be qualified and approved by Parasound and its reps, will have a higher cost than Direct Dealers, cannot sell online; and finally Warranty and Service centers – As already discussed, they've gone to fewer centers on a regional basis that they have a stronger relationship with to get work done properly and efficiently.
Finally, Sheriff said they will have a new kind of dealer he called Parasound Champions. This dealer is "committed to our product and our brand," he says. Parasound is a highlighted amp brand for them. They always play by the rules "and don't cause drama." They field consumer calls and sell anyone Parasound sends their way. They are excellent at troubleshooting and eventually will even do board swaps. These dealers will get the best pricing and "additional incentives."

A Focus on New Products and Plentiful Inventory, Where Its Investing Needs to Be
Going forward, the CEO told dealers that they want partners that are interested in "strategic" not just "transactional" relationships. With stronger partnerships, Parasound can focus on investing its money where it needs to be, in new products and making sure there's ample inventory.
The company is focused on building a hybrid world where they continue to keep their high-end audio enthusiast business strong as they seek to bring "that level of joy and quality into the world of the custom installer."
Forward Staging Warehouses
Sheriff also told dealers that the company is exploring the possibility of establishing a warehouse in Taiwan that will help them grow their business outside the United States. They are also looking at potentially establishing "forward staging warehouses" around the United States. This may be done in conjunction with dealers who have extra space in their facilities to act as a form of contract warehouse facility that could speed up their delivery times.
Dealers that are interested in working with them on this project should contact partners@parasound.com.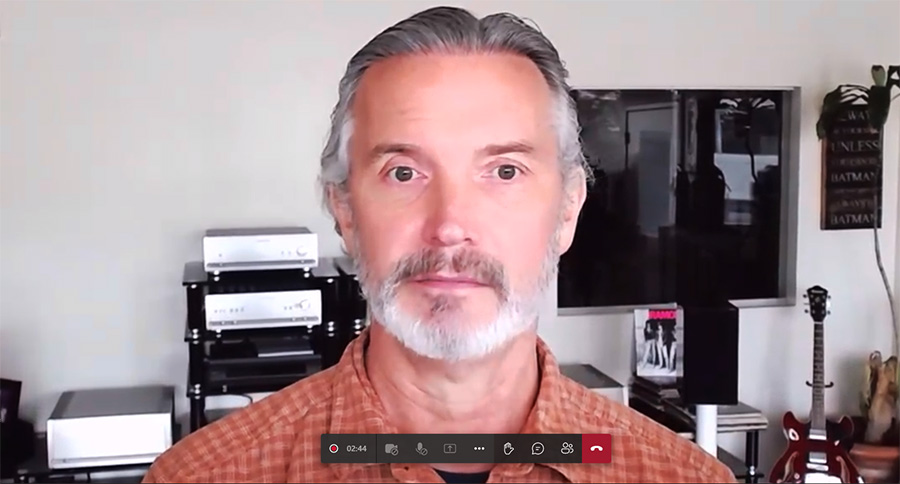 Ending an Open Box Nightmare
The company has apparently been dealing with open stock and B stock program abuse and is taking action to cut that off. Starting June 15¹, the company will no longer offer warranty coverage on any open box B stock demo items. But they are initiating a buyback program for authorized dealers' legitimate stock. For any open box items purchased by dealers within the last year, they will receive a credit equivalent to 100% of what they paid for these items.
New go-forward policies on these issues will be announced in June. But Sheriff said firmly, "We want these open boxes off the street. We want to have fair competition. We want to make sure our dealers are as strong as possible."
Instituting a New Warranty Policy with a Strong Dealer Nexus
Parasound will also be announcing a new warranty policy soon in which all products will be warrantied for 1 year (currently, Parasound products are warrantied for 5 years for parts and labor). Authorized Direct Dealers will be able to register the product on behalf of their customers and extend that warranty for three years on all products. Any products needing repair under warranty must be returned through the selling dealer.
The dealer is expected to troubleshoot the product to make sure it is not being returned because of environmental issues, user error, or user damage. The dealer is then the connecting point for returning the product to Parasound for repair – and the repaired product will be returned to the dealer. An item that arrives at Parasound with no fault found may result in a charge to the dealer for inspection, processing, and a reboxing fee. The company is confident that these will be rare incidents.

Increasing Exclusivity by Decreasing Dealers, Distributors, and Sellers
Sheriff told dealers that the company is going to reduce the number of entities that can call themselves authorized Parasound dealers, distributors, and sellers. "Our product is elite we need a sales network that represents our brand to a level that we expect and they need to understand they're part of an elite group selling that," Sheriff said.
The company will be rolling out its own webstore sometime over the next 45 days. This webstore will focus on selling vintage products and vintage parts, according to the CEO.
New Products Coming
Finally, Sheriff turned to what I imagine was the main reason many dealers tuned into this event…new products. Here is the gist of what he told dealers…note there were no intro dates promised.
A new "best-in-class" Communications board "that we can roll out for the entire suite"
A complete signature DM line
Power amps "that will dominate custom installation"
M250 – Half the height of the JC1+ with 250 watts
The Show Stopper – JC A100 John Curl Tribute Model
And perhaps the biggest product announcement is a new "tribute" model called the JC A100. This is meant to be a tribute to John Curl, a famous and popular product developer for Parasound. Sheriff didn't have a lot of details on this new model, saying it will be formally announced in a late summer/early fall time frame.
However, he did indicate it will have a striking industrial design and a limited run of just 100 units, to be sold at a premium. A large chunk of the revenue generated will be given directly to John Curl himself as a thank-you for the "joy" he has brought to the Parasound community. Secondarily, the company intends to make a significant dollar donation per set sold to diversity programs for future audio electronics engineers both at the college and junior college levels.
Fidelity to Mission
For all that was presented, the entire meeting lasted just thirty minutes. But in style and mannerism, Sheriff projected confidence, toughness, and fidelity to mission. There were a lot of initiatives discussed and it remains to be seen how successful the company is in actually executing all of the tactics described in Sheriff's plan.
But from what I've seen so far…I wouldn't bet against them.
Learn more about Parasound by visiting parasound.com.
---
UPDATES/CORRECTIONS
June 6, 2023, 7:00 pm – The company has pushed back the start date of this program to June 15th. The story originally was published indicating that it would start June 1st. This is per a Parasound executive.