About a week ago, we told you that DOW Electronics announced it was expanding its custom integration-oriented (CI) offerings by adding Logitech's Harmony remote control line. Now, just one week later, the Southeast-region distributor announces new a partnership with CI cornerstone line Lutron on its wireless Caséta line.
See more on yet another CI-line acquisition by DOW…
Just one week after announcing the addition of Harmony remote controls to their line-up, DOW now says it has cut a deal with lighting powerhouse Lutron to distribute their Caséta line of wireless lighting and widow treatments throughout DOW's 9-state Southeast territory. This move tends to reinforce DOW's move to grow their share of the custom integration market.
Lutron's Caséta line is yet another in a growing cadré of brands offering simple solutions that allow users to have a modicum of home automation control via either a wireless remote control – or more importantly – via their beloved smartphone. With Caséta, you can wirelessly dim your lights, lower your shades and even set your [Honeywell] thermostat…all from an app on your favorite smartphone [apps exist for both iOS and Android].
This is the second significant CI-line addition this year for Tampa, FL-based DOW Electronics. As we told you last week, DOW's reputation historically was predominantly as a satellite, 12-volt, and general consumer electronics distributor. But then, almost exactly one year ago, they surprised the industry by purchasing Shifting Sands Stereo Distributing (SSSD) – a decidedly CI-focused, value-added distributor. These line additions follow that acquisition.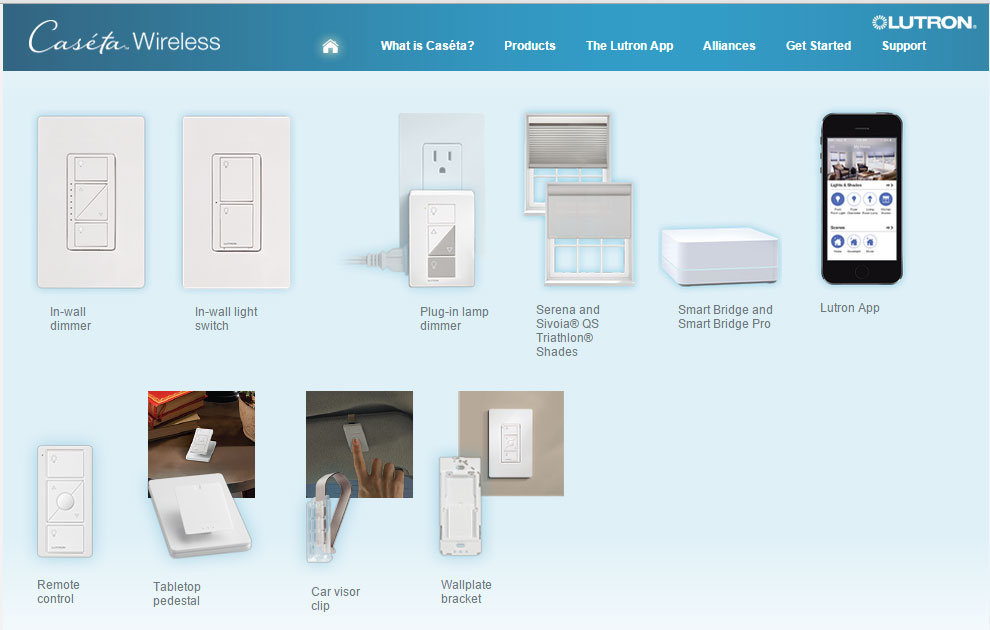 "We're very happy to be partnering with a leader like Lutron, a well-known brand in the industry and also with consumers," said Dave Elkin, Vice President of Sales for DOW. "The Caséta line of products is another step in our strategy to provide custom integration products that all of our retailers can capitalize on."
To learn more about DOW, Caséta, and their entire assortment of products, visit: www.dowelectronics.com.