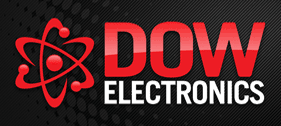 In yet further indication of industry consolidation, Tampa, FL-based Dow Electronics announced this week that it would acquire Shifting Sands Stereo Distributing, Inc. of Dania, FL. Shifting Sands (SSSD) is a well-known custom electronics-oriented distributor that was also one of the founding members of the Digital Delivery Group – a national distributor group.
See more on this dramatic development impacting the entire Southeast…
On the face of it, this acquisition doesn't immediately appear to be an obvious one. Launched in 1959 by Doc Blower, Oscar Carter and Bernie Wagman, DOW Electronics (DOW) initially was a wholesale distributor of electronic repair parts and off-air radio reception gear to area retailers. In the 1980s, the company expanded into other categories and began branching out geographically into more locations throughout the region.
But since the mid-1990s, DOW Electronics has been mostly known as a major player in the satellite business as one of the larger DISH network distributors – with major operations now throughout the entire Southeast. Although DOW's website does not list the brands they are carrying, it is still very involved with DISH networks, and it also a longtime Sony mobile distributor.
Rep out-cropping…

Shifting Sands on the other hand, is the outcropping of two largely custom-centric rep firms in Florida. Founded by Mike Sajecki, SSSD was a founding member of the Digital Delivery Group, one or the larger national distributor groups who formed to help fill the demand as the CEDIA channel flourished in the early-to-mid 2000s.
DOW has a total of fourteen locations throughout the entire Southeast. DOW locations are in: Alabama (1), Florida (4), Georgia (3), Louisiana (1), North Carolina (3), and Tennessee (2). SSSD, according to their website, lists two locations, both in Florida (Miami and Tampa). It isn't immediately clear what will happen with the SSSD locations as DOW also has locations in Miami and Tampa.
A natural fit…
We spoke by telephone with SSSD President Mike Sajecki who told us that this is a natural fit for the two companies. DOW, he said, is probably not all that well-known in our channel because of their more satellite-centric roots. "They got real big with DISH Networks," Sajecki told us. But, he notes, DOW has been "Sony for many, many years. So by default they did business with guys in our channel – but certainly didn't cater to those guys because they didn't know their world."
Sajecki illustrated his point by adding: "So they [DOW] have HDMI cables and brackets, but they don't really stock ave baluns and remote controls."
DOW had the desire…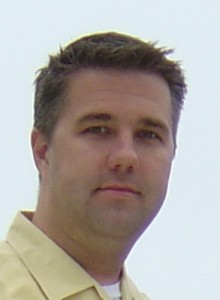 Sajecki told us that he's known DOW for years and even has done business with them with many of his brands over that time. But most importantly, he's known that they had the desire…and the financial ability…to expand into other product categories.
"So they were faced with one of two options," Sajecki told us, explaining DOW's thought process. "If we're [DOW] going to grow into CEDIA customers, we can either hire a team and assemble the brands…or we can take a turnkey operation and put our horsepower behind their strategy and logic and concept and customer list and database…and brand connections."
Fortunately for Sajecki, DOW chose the latter option. The deal, he told us, has been in the works for almost a year. Now? "The paperwork's signed," Sajecki told us. "And the official transaction date commences on September 20th."
Transition…
Sajecki will remain involved as a consultant to the new business for a transition period. Little will change, however, because DOW will retain Shifting Sands' General Manager Eric Friedman who is well versed in SSSD operations. DOW will also retain the entire SSSD sales staff.
What DOW stands to get out of this deal is greater growth for their business in the custom integration channel, melding their financial wherewithal with Shifting Sands greater custom strategy and brand mix. And the SSSD strategy and brand mix will then be expanded to all DOW locations making them a much bigger player in the game throughout the entire Southeast.
But…what about DDG?…
We asked Sajecki, what the impact of this deal would have on Shifting Sands' participation in the national distributor group DDG. He paused, then told us that: "I don't really know, the DDG is a pretty loose club today. So to say that we're exiting, I don't know if that'd be accurate because there would have to be something that we're exiting from. So DDG by design has really regressed to be something more of a…a…fraternity, if you will. So…a much looser organization."
Perhaps to emphasize the point, we attempted to access the Digital Delivery Group website to see if there was any statement by the group about the Shifting Sands situation. But when we entered the web address into our browser, we got an error message saying "Server not found."