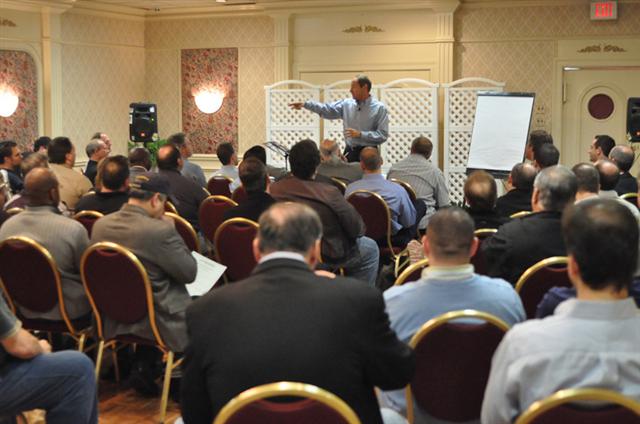 <May 16, 2012> New York manufacturers representative firm Audio Associates tells me that they are ready-to-go for their huge dealer show called "Alliance Expo 2012 – Partnering for a Stronger Tomorrow" scheduled for next week and originally announced in the ALERT last month. Launching this coming Tuesday, May 22nd and wrapping up Wednesday, the company says they are pulling out all of the stops for another mega-event, taking place this year at the Hilton Doubletree Hotel in Newark, NJ.Audio Associates President Mike Lefkowits said that the company will have an unprecedented 23 manufacturers participating in this event – its biggest ever. And the roster of participating brands include a veritable "Who's Who" of the industry, including: Denon, Marantz, Boston Acoustics, JBL, Infinity, Harman Kardon, AKG, Monster, Niles Audio, Elan, Xantech, Sunfire, Aton, Sanus, Chief, Da-Lite, Adam Audio, Aritson, JBL Synthesis, Lexicon, Mark Levinson, Revel, and more.
Many of these companies will be offering dealer training events throughout the show and dealers have a unique opportunity to access most major brands locally in a very time-efficient manner. Not only that, but executives from these brands will be available to answer any questions you may have.
Audio Associates, in conjunction with their participating vendors, will be sponsoring a huge raffle with approximately $10,000 worth of valuable prizes – including some of the newest technology products on the market. Prizes include: Denon AVR1613, Marantz SR1403, iRoom Motorized iDock, Monster HTUPS 3700, AKG headphones, an Apple iPad, the brand new Sunfire Atmos subwoofer that by itself is valued at $2,000…and more!
Seating for sessions are limited and the company suggests you contact them to reserve your space TODAY. Contact Russ Ertelt at rertelt@audioassoc.com or call Audio Associates at 732.968.9711.
You don't want to miss this once-a-year event!