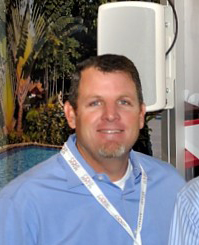 Core Brands continues to rejigger its team as we mentioned in our Breaking News SYNCH earlier this week. And one major step in this process took place in September 2013 when Core Brands surprised many by announcing the appointment of Joe Roberts as its new head of marketing, replacing Paul Starkey. Two weeks later, Roberts headed to his first CEDIA ready to jump in feet first and reassure dealers of the company's direction…and learn all about any concerns that they felt the company needed to address.
Boy…did he get an earful…
As we noted in our article on this change, Roberts came to the position of Core Brands Vice President of Products and Marketing with a bit of an unusual background – he came from outside the custom integration business. In fact, Roberts had held positions with largely software-centric companies such as Broderbund, The Learning Company, Mindscape, Riverdeep, Cosmi Corp., Corel Corp., eLanguage, and his own consulting company.
With an affable and self-deprecating manner, Roberts is easy to talk to. We met with him at CEDIA where it was clear that he was already struggling with the typical input-overload situation most new-hires experience, as he tried to wrap his head around the many aspects of this new role. But it was also clear to us that he is very bright…and, refreshingly, one of the more marketing-oriented folks at Core Brands.
Grasping the issues…
In a telephone interview this week, Roberts spoke easily – with a heavy dose of humor – about the process he went through to grasp the issues the company was facing. Certainly, he did NOT have time on his side…he needed to get up to speed quickly, as Core Brands is still trying to find its footing in the wake of an almost historic effort to consolidate 10 separate brands into one efficient, productive, and meaningful supplier of custom integration products.
As most of our readers are undoubtedly aware, Core Brands, a division of Nortek, Inc., is responsible for a whole stable of once very powerful – and independent – custom integration brands, including: SpeakerCraft, Niles, Xantech, Furman, Panamax, Proficient, Elan, Aton, BlueBOLT and Sunfire. As if that weren't enough, the company went ahead and launched a new brand of wireless products called Korus, further expanding its stable of lines.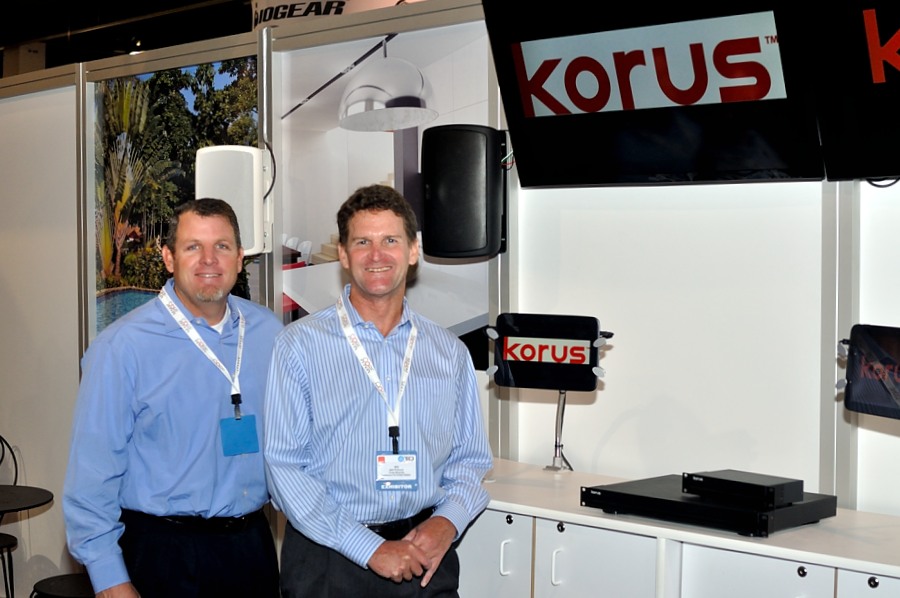 The new kid on the block…
Nortek's mission over the last couple of years in creating Core Brands (and AVC Group before that) was to consolidate its various properties in order to more efficiently manage them, and to gain additional profit by better leveraging this – at that time – far-flung empire. It has not been a smooth process and we have heard many horror stories over this time period as the company began executing on this program.
Roberts – the new kid on the block – has got his work cut out for him…and he knows it. So at CEDIA he spoke with dealers, integrators, sales reps, distributors…virtually anyone associated with Core Brands or one of its brands. It was an eye-opener for him.
"It's like, I'm an old man now," Roberts joked. "I've lost all my hair and whatever's left is all gray…and I'm only kidding a little bit about that."
A developing problem…
When he joined the company, he was told that the company was reorganizing its product line by category, which he said kind of made sense to him. But in reality, it wasn't exactly organized by category, "It was close, but not quite there yet," he told us.
Eventually, Roberts came to recognize a problem that was developing.
"What I didn't understand at the time [at CEDIA] and didn't fully appreciate," Roberts said in a deliberate and thoughtful manner, "is that we may have been on a trend of kind of homogenizing our brands."
Attacking brand homogenization…
He began to suspect this issue of homogenization – that is, the individual brands losing their identity – right at his first CEDIA Expo.
"I probably have talked [at CEDIA] with 30 different customers/dealers of ours domestically and a handful internationally. I've talked with several of our reps and all of our regional sales managers – yeah, you get it – I've talked to a lot of people," Roberts emphasized. "And what I've heard loudly and clearly is that we can not lose sight on our individual brands.
So Roberts said that they've changed their approach. As proof, he pointed to their presence at the ISE (Integrated Systems Europe) show last week. At past shows, the branding efforts clearly screamed "Core Brands, Core Brands, Core Brands" with each individual line taking more of a low-key role. But at ISE, Roberts said that they flipped the priorities – the booth, he says, was "so much more focused on the individual brands that got us here."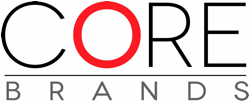 The brands losing their individual identity is a serious issue – and one that developed unintentionally. So Core Brands is now in the process of working with "an outside party" to refine their positioning statements for each of their brand – "…our individual brand identities…it's been fantastic," Roberts said enthusiastically.
Job #1…
In addition to getting their brand definitions fine-tuned – and right – Roberts says Core Brands will move to focus – intensely – on customer service. "The number one thing is customer service," Roberts declared.
Every employee is tasked with delivering superior customer service as their top priority. And President Bill Pollock has changed reporting so that customer service is reported directly to him.
"Now, I'm not an idiot. I know what 2013 looked like," Roberts said in an acknowledgement of the previous failings of the company in delivering good customer service. This was another bit of feedback dealers were only too happy to share with him at CEDIA. "We have made that our number one priority," he persisted.
That's how you used to be…
As he's spoken with dealers and reps about the intensified focus on customer service, they've all said the same thing – "That's what you used to be like," Roberts told us, saying they were referring to how the individual brands used to treat them.
"I've heard stories that people were treated like they were million dollar customers when they were doing $5,000 a year," Roberts exclaimed. "Because, you know, the guys who were running it [the original founders] just treated them like they were everything to them."
Perhaps anticipating some skepticism, Roberts added that – while they company no longer has the charismatic founders of the individual companies (other than Pollock), they do have something else.
Not just satisfy…to delight…
"What we do have is we have the desire to do this," Roberts claimed. "And it really is to delight our customers – that is our priority."
Roberts says he knows that it is not enough to just talk customer service – they have to actually execute. But he says the company is turning a corner. Rightly or wrongly, the company had found itself focusing on "whatever the hottest fire was" Roberts candidly admitted.
"We've grown a lot in the last eighteen months," Roberts said. "And I've personally grown a lot in the last five months. It's been a steep learning curve, but now its very, very clear."
Cause to be skeptical…
If Core Brands is successful in refocusing its brands, such that each are clearly defined and each plays a meaningful role for their dealers…and if Core Brands is truly able to deliver best-in-class customer service…then perhaps they will begin to finally deliver the kind of financial performance that the parent company demands.
But those are some pretty big "ifs" and many in the industry – including many current and former Core Brands partners – tell us that they are highly skeptical. The company's recent past has given them cause to be skeptical…whether the future changes their perception remains to be seen.