A new board of directors has been selected by the Home Technology Specialists of America (HTSA), one of the leading retail buying groups in the U.S. This new board, along with the recently announced new managing director (Jon Robbins), represents an all-new and fresh approach to group management and oversight – albeit from a selection of executives with tremendous history within the organization.
See who's on the HTSA board and why they were selected…
The new members of the HTSA board are Franklin Karp (Audio Video Systems), Brian Hudkins (Gramophone), Dan Paulson (Paulson's Audio & Video), and Brian Perreault (Barrett's Technology Solutions). These new members will join existing members Jim Richards (FutureHome), Navot Shoresh (Spire Integrated Systems), and returning president Leon Shaw (Audio Advice). Two of these new Board members, Franklin Karp and Brian Hudkins have previously served on the Board in years past.
Well-known industry executive Franklin Karp, Chief Operating Officer of Audio Video Systems, once served as an officer of HTSA years ago when he was the president of Harvey Electronics – a highly respected institution in the NY Metro market A/V specialty retail community. In a release, the group says that Karp's retail and integration experience has helped Audio Video Systems grow by a robust 40% in recent years – at a time of great turmoil for the overall retail community.
New Directors Bring Much to the Boardroom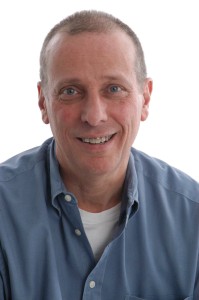 In Baltimore, MD, Gramophone has also earned recognition as a venerable institution in the specialty A/V retailing community. HTSA notes that CEO Brian Hudkins has been contributing to the HTSA Board for many years. In fact, the organization's release says Hudkins "has been a mainstay on the HTSA board." Hudkins has also previously served as the group's president and is widely credited for overseeing Gramophone's efforts to change with the times – leading it to become "Baltimore's premier destination for custom home theaters, media rooms, smart home integration and more."
Just last year, HTSA honored Dan Paulson of Paulson's Audio & Video with a Future Leader Award at their 2014 HTSA Fall Conference. Paulson, the organization says, is credited with ushering in the digital era to the family business. Recognizing the need for a strong online presence, Paulson took the initiative to become expert in powerful online tools, such as SEO (search engine optimization), SEM (search engine marketing), and social media.
Managing Director Comments on New Board Members
Also earning the honor of a Future Leader Award, Barrett's Technology Solutions' general manager Brian Perrault is credited with possessing a "dedication to improved business strategies, innovative marketing tactics and commitment to customer service."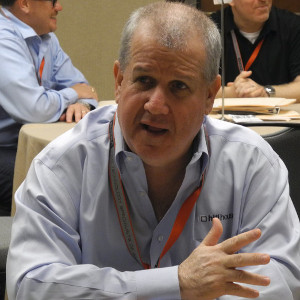 New managing director Jon Robbins heralded these new members of the board. About Franklin Karp and Brian Hudkins, Robbins had this to say: "With their combined business and ToD experience, the group is in the best hands as we move into our 20th year and tackle new challenges."
On the selection of Dan Paulson and Brian Perreault, Robbins added: "Dan and Brian were both named Future Leaders over the past two years because they represent where we want HTSA to go in the next twenty years. They understand the importance of change and how critical it is to continue to innovate as an integrator."
To learn more about HTSA, visit: www.htsa.com.