Nationwide Marketing Group announced this week that it is opening up registration for its upcoming PrimeTime event, scheduled to take place in Nashville, TN from August 13-16. While this is the 61st edition of PrimeTime, and it is the fourth time the event has taken place in Nashville, aka Music City, it is the first time the event will take center stage at the Music City Convention Center in the very heart of a vibrant and active downtown Nashville.
Learn more about the upcoming PrimeTime
Billing itself as "the largest buying, marketing and business support organization of its kind," Nationwide Marketing Group has more than 5,000 independent appliance, furniture, bedding, electronics, specialty electronics, custom installation, and rent-to-own members with around 14,000 storefronts. The group generates "billions in combined annual sales" and has been in existence for more than 50 years.
I have met Nationwide's CEO Tom Hickman and many of the management team there, and they proudly proclaim their commitment to the concept of independent local dealers around the country. At Nationwide, every day is independence – er – independent's day.
PrimeTime's Packed Agenda
And nowhere is this ethic more enthusiastically embraced than at the PrimeTime member events held twice a year. This upcoming event, the organization says, will come with its usually packed agenda – full of education, networking, and buying opportunities for attendees.
The organization says that at its March PrimeTime event held in Dallas this year, it kicked off the theme of "Customer Obsessed" with a panel of select members who shared some of the things they do to drive customer traffic into their stores. The key to success, CEO Hickman has been known to say, is to deliver a better experience for the customer. In order to do this effectively, you must be customer obsessed.
Customer Obsessed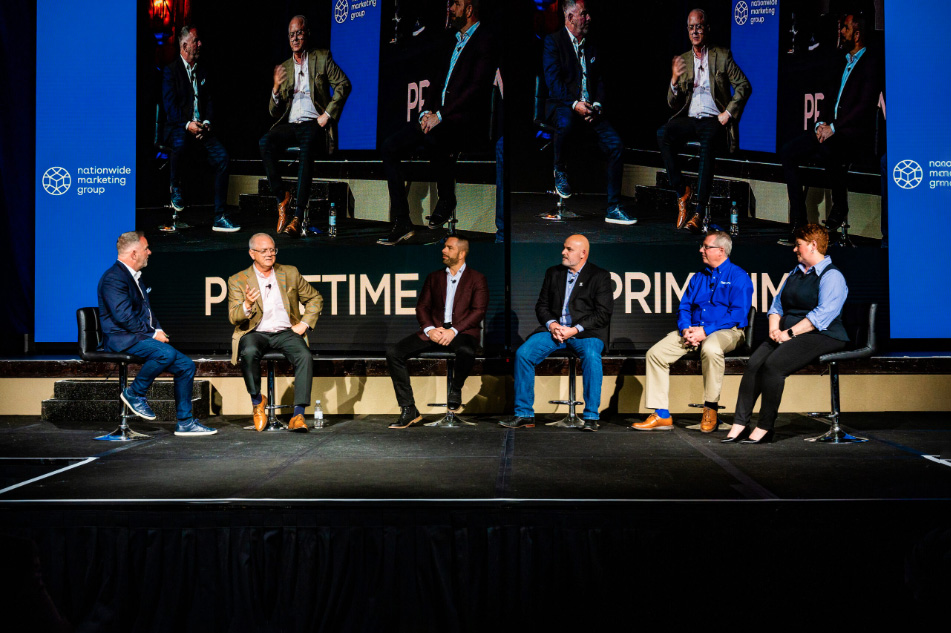 As we highlighted throughout the show in March, successful companies compete by differentiating themselves with the one thing that matters most to the customer – the experience. And to do that, you've got to be customer obsessed. The conversations around that theme have continued over the past few months, and it's clear there's a hunger to explore this topic further, which is exactly what we plan to do in Nashville.

Tom Hickman, CEO of Nationwide Marketing Group
Some Additional Events Planned for PrimeTime Nashville
Two-Day 'Buy' Fair – Attending members will have access to 1,000 show specials and 'CashBack' offers from participating vendors
State-of-the-Industry Sessions – Special sessions featuring executive leadership from participating key vendor partners in home appliances and furniture and bedding discuss industry data and trends. The group says there will also be targeted merchandising sessions on home appliances, consumer electronics, and furniture & bedding
Over 100 Hours of Education – Of course conferences like PrimeTime like to offer education sessions – in this case from the Nationwide Learning Academy – for attendees
Over $100,000 in Giveaways – The group anticipates huge giveaways across multiple categories
PrimeTime Palooza – Attendees will have the opportunity to participate in a 90-minute shopping "frenzy" with limited-time and limited quantity offers
Special Networking Opporunities for Specialty Groups – The agenda will provide networking opportunities for some of the overall organizations specialty groups such as WIN: Women in Nationwide, Service Leaders Network, and Oasys Residential Technology Group
I was recently in Nashville for the Oasys Residential Technology Group event and I can say it is an incredibly cool place to attend a conference. This is especially true for a former professional musician like myself. Downtown is vibrant and full of clubs featuring live music, interesting stores and shops, and many other kinds of fun. I can heartily recommend anyone visiting there for business or pleasure…or both!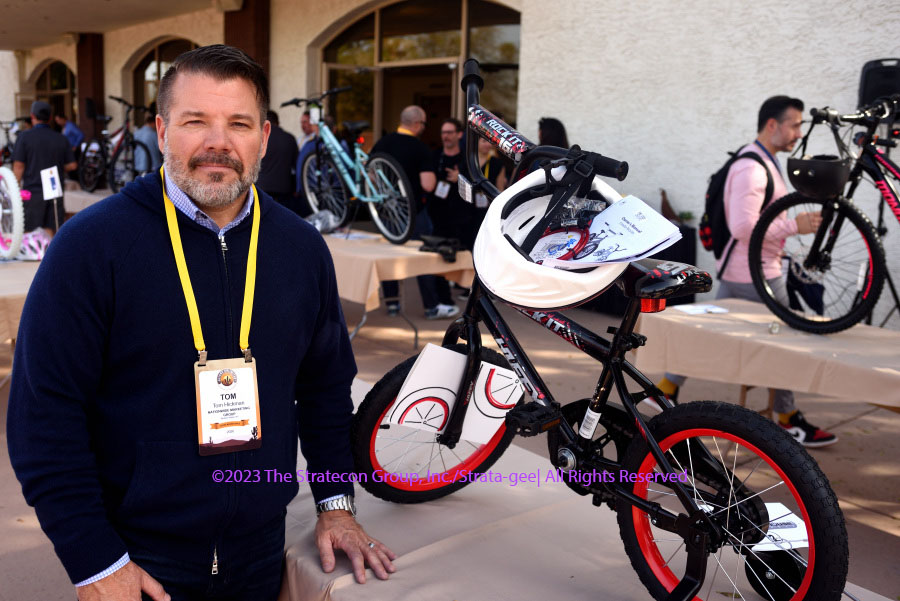 'Getting Down' at PrimeTime Nashville Downtown
We're really looking forward to getting back to Nashville and seeing all our members and vendor partners. The city has been a tremendous host to us in the past, and we're looking forward to experiencing Nashville from a new perspective. In addition to the expo floor that our dealers have come to expect and the unmatched educational offerings, holding the event downtown will allow us to be right in the middle of the action!

Melissa Stenson, Nationwide's Vice President of Member Experience
To get more information and register for this event, Nationwide members should visit nationwideprimetime.com. Member registration is free for PrimeTime.
Want to learn more about Nationwide Marketing Group? Simply visit nationwidegroup.org for all the deets.