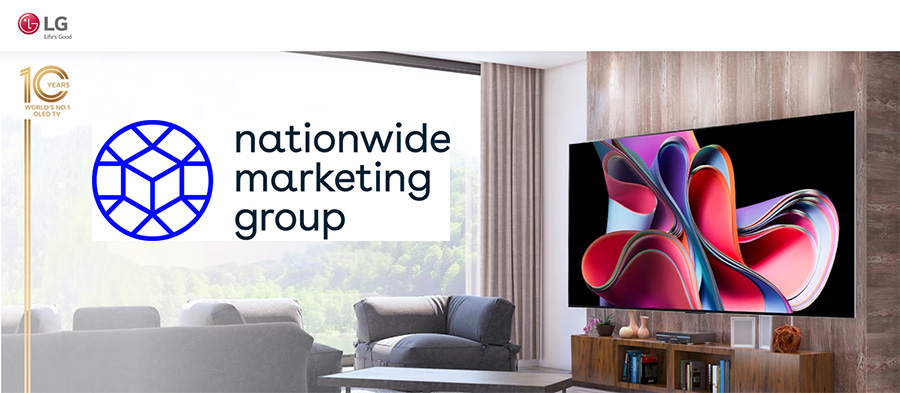 Nationwide Marketing Group (NMG) announced today that it has reestablished its home entertainment program with LG Electronics USA. As a result of this reconnection, NMG's membership, including independent retailers and custom integrators, have access to a wide range of LG's TV, audio and video products.
See more on Nationwide reconnecting with LG Electronics
With 5,000 members representing 14,000 locations across the U.S., Nationwide Marketing Group says it is the largest buying, marketing, and business support organization of its kind, with billions of dollars in combined annual sales across the membership. Its structure is designed to target specific business channels, with its Azione Unlimited and Oasys Residential Technology Group the most prominent in the custom integration space.
The revived program with LG Electronics brings the brand's popular audio/video/electronics products to all members. And it is taking place just in time for the group to help celebrate LG's 10th anniversary of its spectacular OLED technology – a technology with which it is the market leader.
An Important Partner
As the home entertainment space continues to evolve right in front of our eyes, we were eager to reestablish our partnership with LG Electronics. LG has been an important partner in the consumer electronics space for a long time, and this program will give our members easy access to the solutions their customers want. It's a great step toward supporting our independent retailers and integrators, and helping them grow and strengthen their businesses.

David Watt, Nationwide Senior Director of Consumer Electronics
The organization says that through this partnership, Nationwide members will have access to a powerful suite of helpful tools, including digital marketing campaigns, in-store marketing opportunities, financing promotions, and more. These market-moving tools will enable members to position the LG brand for success in their retail stores and custom integration businesses.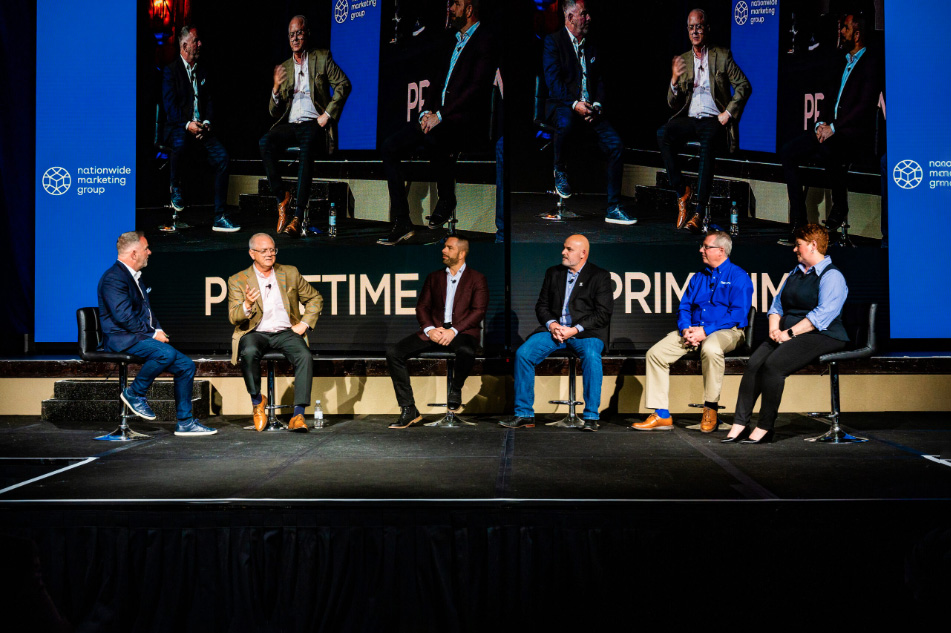 A Tremendous Opportunity for LG as Well
We are very excited to rekindle this relationship with Nationwide as it creates a tremendous opportunity for LG to reach a wide range of new dealers and offer them our broad range of home entertainment products and innovations. Nationwide members will now be able to participate in our national promotions, take advantage of our marketing assets, and access our training portal.

Ron Gazzola, LG Electronics USA Vice President of Strategic Accounts
LG Electronics will be featured at Nationwide's upcoming PrimeTime member event being held in Nashville on August 13-16. At the event, members will be able to go hands-on with a wide assortment of LG TVs, soundbars, monitors, and more. All this will be supported by the team from LG, there to answer any questions the members may have.
For More Information
NMG members can learn all about the LG program on the brand's page on the organization's MemberNet. Alternatively, members can also visit the LG page on Nationwide's exclusive eXchange platform.
For more information on Nationwide Marketing Group, visit nationwidegroup.org.