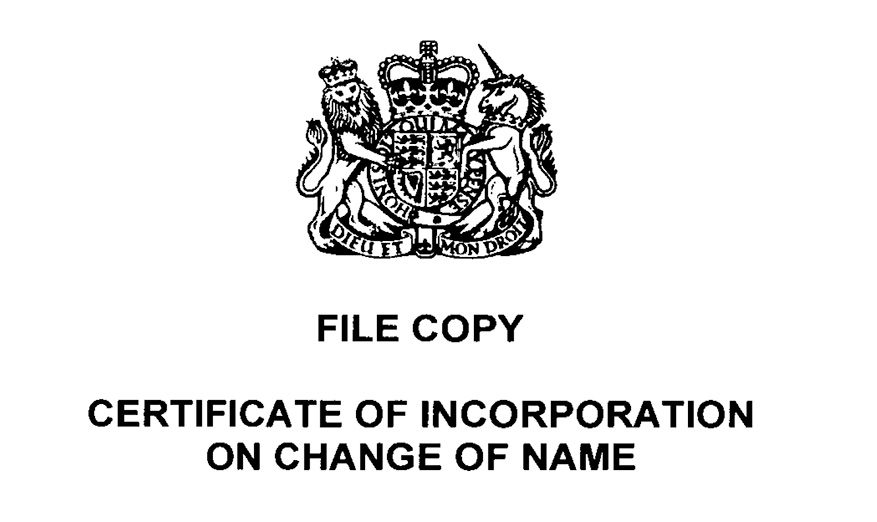 MQA Limited has notified Companies House, the U.K. government agency that is roughly equivalent to our Securities and Exchange Commission, that it has changed its name. After nine years as MQA Limited, the company will now be known as Wave Realisations Limited.
See more on this new change of name for MQA Limited
In April, I told you about MQA Limited entering a process called "Administration" which is a form of receivership or bankruptcy. In this process, an administrator takes over running the company and either sells it, disposes of assets, or otherwise implements a reorganization plan that is satisfactory to creditors. Then, just in September, I shared with you that Lenbrook was acquiring the company.
The administrator currently running MQA is Phillip David Reynolds of FRP Advisory Trading Limited. On September 25, 2023, Reynolds filed two forms with the Companies House. The first was form NM01 – "Notice of change of name by resolution." A simple form, it confirms that the existing company name is MQA Limited and the proposed name is Wave Realisations Limited. Companies House rules dictate that the company name change is not final until a formal corporate resolution is included.
Company Receives a New Certificate of Incorporation on Change of Name
This takes us to the second filing, "Written Special Resolution on Change of Name." This is another simple form notifying Companies House that the required written resolution to change the name of the company "was agreed and passed by the members" on September 25, 2023. It was also signed by administrator Phillip David Reynolds.
MQA was then awarded a "Certificate of Incorporation on Change of Name" from the Registrar of Companies for England and Wales. You can see a copy of that certificate below.
Separately on the Companies House website listing for MQA, there is a tab marked "People" which lists a total of seven officers of the company, five of whom have resigned. These resignations occurred over a period of time going as far back as October 2014 (Nigel Lloyd Dolby)…to the much more current April 2023 (Reed Smith Corporate Services Ltd and Sean David Jagoe).
Two Named Directors are Familiar Names
This leaves just two company officers listed: Michael John Jbara and John Robert Stuart. It is not clear when the page was last updated, but Michael John Jbara is listed as a director for two organizations: MQA Trustees Limited and Wave Realisations Limited. Similarly, John Robert Stuart (better known as Bob Stuart) is also shown as a director for the same two organizations.
Curiously, I found no mention anywhere of Lenbrook. I'm not sure how to process that, but it could simply be that the paperwork related to the change of ownership is still in process. I have reached out to Lenbrook for comment but they didn't get back to me before this story was posted.
For Years, MQA Required Support of Generous Investor
As with the listing of company officers, I also found a listing of "Persons with significant control." As I have previously pointed out, MQA lost millions of dollars a year due to high "administrative expenses." For example, in fiscal 2021 – the last year for which we have numbers – the company booked administrative expenses of £4,499,152 (just under $5.5 million) leading to a net loss for the year of £4,305,689 ($5.2 million). This loss is on revenues of £657,631 ($798,041).
The only way the company was able to operate continuously all those years was through the generous support of a key investor. That investor was Reinet Investments S.C.A., an investment group specializing in various luxury businesses.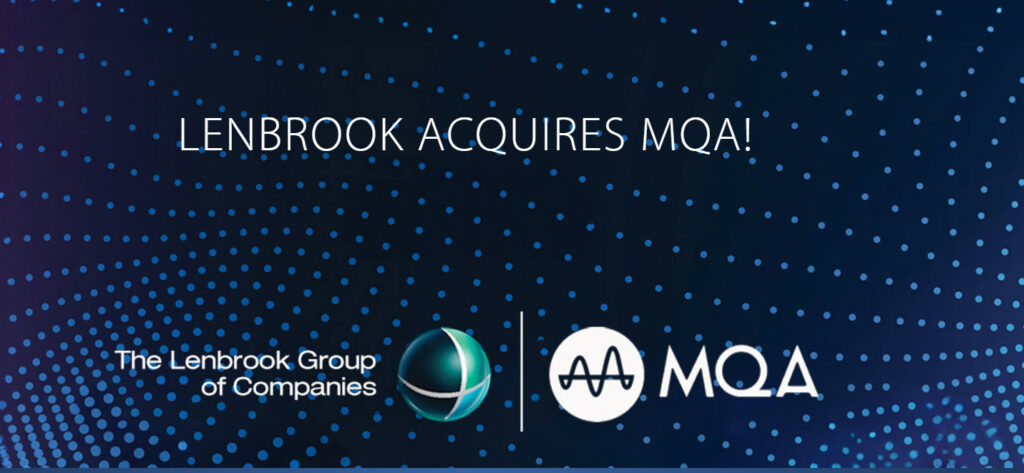 Data Shows Reinet Still Controls Majority; Update May be Coming
In my search this week, I found that Companies House still lists Reinet under "Persons with significant control." Reinet is said to hold "more than 50% but less than 75%" of shares in Wave Realisations. It also holds more than 50% but less than 75% of the voting rights. Finally, Reinet is said to hold the "right to appoint and remove directors."
Again, as elsewhere on the site, I saw no reference to Lenbrook, the new owner of the company. However, clearly, there are organizational things in motion. A name change is a big deal for any company and I will be interested to get an understanding of the meaning of this move by the company.
For More Information
I will update this story as I get more information.
See more on MQA at mqa.co.uk.
Learn more about the world of Lenbrook at lenbrook.com.