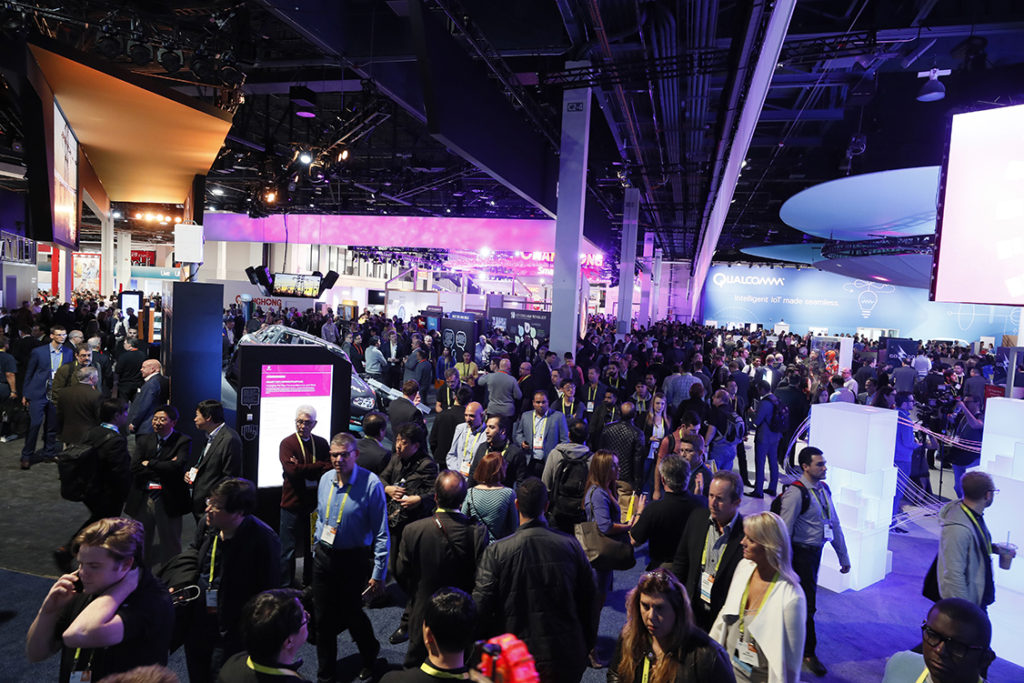 BREAKING NEWS>
Amazon, T-Mobile, Facebook, Twitter, & More Pull Out of CES 2022
**SEE BELOW FOR STORY UPDATE** – On Tuesday, several large exhibitors independently announced that they would be pulling out of the Consumer Electronics Show (CES), scheduled to start the week-after-next in Las Vegas, NV. The reason given for these pull-outs was the rapidly spreading COVID-19 infections due to the emerging hyper-infectious Omicron variant. Major brands, such as Amazon, Meta Platforms (Facebook), T-Mobile and more said the rapidly changing COVID situation caused them to consider the safety of their teams and other attendees of CES 2022 – a major indoor event.
See more on this exodus from CES 2022…
Much as we saw earlier this year when just two weeks prior to the CEDIA Expo 2021 the Delta variant caused a huge spike in COVID-19 infections and ultimately motivated nearly 200 of the original 250 expected exhibitors to pull out of the Expo. It now looks as though CES has been dragged into a similar experience thanks to the rapidly emerging Omicron variant. Yes, CES officially opens exactly two weeks from the day this post is written…and yes, COVID infections are spiking again thanks to Omicron this time, which is even more infectious than Delta was.
This news has motivated several large brands – and one large keynote exhibitor – to pull out of the event in order to protect their teams, partners, and other CES attendees. It feels like an absolute echo of that experience the industry went through just a few months ago with Emerald's CEDIA Expo.
What We Know So Far
Here's what I know so far: Amazon, Ring, T-Mobile, Meta Platforms (Facebook), Twitter, Pinterest, and IHeartRadio have all announced that they will not attend the event this year. Of that group, the one that caused the most buzz was T-Mobile – a big sponsor of the event with a large exhibit space on the floor. Its CEO was scheduled to deliver a major keynote presentation.
In addition to this group, according to media outlet The Verge, many of the Tech media have pulled out as well, including CNET, Engadget, TechCrunch, TechRadar, Tom's Guide, and…the Verge.
Amazon and its Ring smart-home division said they would not attend the event because of the "quickly shifting situation and uncertainty around the Omicron variant," according to an Amazon spokesperson responding to a question from the Reuters news service.
Major Sponsor and Keynote Presenter T-Mobile are 'Prioritizing Safety'
T-Mobile, whose CEO Mike Sievert was scheduled to deliver a keynote presentation, also noted the rapid expansion of COVID infections, although they commended the COVID protocols instituted by CES 2022 at the same time. Saying they were "confident that CES organizers are taking exhaustive measures to protect in-person attendees" they went on to note that they are "prioritizing the safety of our team and other attendees with this decision."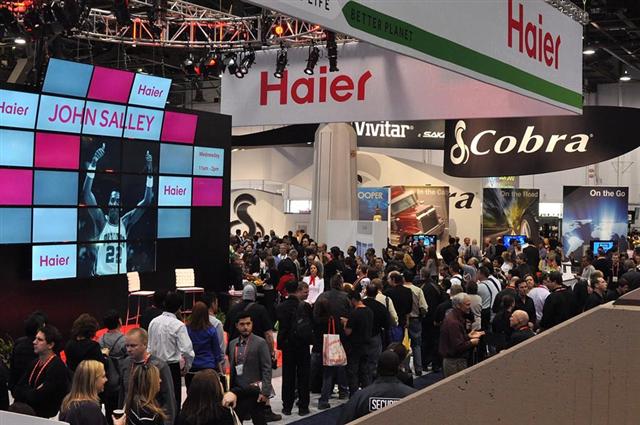 Here is the entire T-Mobile statement:
After careful consideration and discussion, T-Mobile has made the difficult decision to significantly limit our in-person participation at this year's Consumer Electronics Show. While we are confident that CES organizers are taking exhaustive measures to protect in-person attendees and we had many preventative practices in place as well, we are prioritizing the safety of our team and other attendees with this decision. T-Mobile will continue to serve as a CES sponsor and title sponsor of the DRL Championship Race but the vast majority of our team will not be traveling to Las Vegas. Additionally, T-Mobile CEO Mike Sievert will no longer be offering a keynote in-person or virtually. T-Mobile's entire team looks forward to an in-person CES 2023, which we hope includes an on-stage keynote in front of a live audience. We extend our sincere thanks to the entire CES staff for their hard work during these challenging times.

T-Mobile Statement
The Show Will Go On
For its part, the Consumer Technology Association, the owner of the CES 2022 show, has said that the large in-person show will go on as planned, running from January 5-8. The organization has set pretty strict COVID protocols from the start, with some industry insiders telling me they think the CTA had learned from Emerald's error in not effectively responding to the deteriorating COVID situation back in late August and early September.
Early on, CTA said that all attendees must have proof of vaccination to be admitted to CES 2022. Furthermore, all attendees must wear masks, with no exceptions. Recently, the organization expanded its protocols by adding COVID testing, creating a package of health requirements that are some of the toughest we've ever seen from a show promoter. The organization is suggesting attendees provide a negative COVID test taken no more than 24-hours prior to admission to the event.
This means that for many attendees, they will need to get tested in Las Vegas – at least for those arriving a day or so prior to the event…such as many journalists. CES will be handing out a free testing kit to all attendees when they pick up their badges.
See CES health protocols here…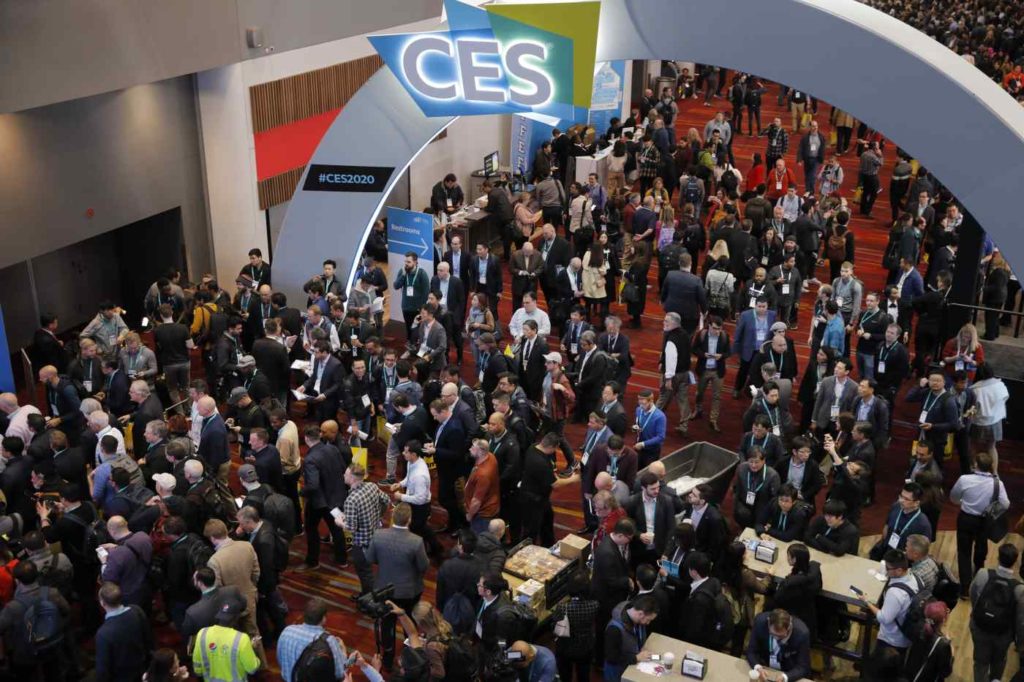 On High Alert
In any event, with this first batch of exhibitors pulling out of the event, all eyes are on the remaining exhibitors. If CES follows the path of the CEDIA Expo, more announcements will be forthcoming over the next week or so – perhaps at an increasing pace.
In response to media inquiries, the power triumvirate of Samsung, Google, and Sony would only say that they are "monitoring local conditions." That kind of non-answer raises eyebrows and looks suspiciously like these major brands are trying to reserve space to allow themselves to go either way.
General Motors has said it still intends to attend the event. CEO Mary Barra is another chief executive scheduled to be one of the major keynote speakers.
According to Bloomberg News, AMD, Qualcomm, OnePlus, and HTC are currently saying they plan to attend the event in person. On the other hand, Nvidia plans to only participate via a virtual presentation and will not attend the in-person event.
Exhibitors to Spare?
CTA says that they have 2,100 exhibitors booked for CES 2022. The last in-person CES was in January 2020, where they say 170,000 attendees showed up. Even before the emergence of Omicron, the association is said to be anticipating a mitigated attendance of perhaps 50% less than the 2020 event or around 85,000 attendees.
Perhaps the CTA feels that they have room to spare if a few exhibitors decide to pull out, even if that further impacts attendance. But as I mentioned above, if this follows the CEDIA Expo situation, these first few who have announced their decision to pull out could be the tip of the iceberg – with more announcements forthcoming.
Much will depend on how the Omicron-variant continues to impact public health. For Emerald and its CEDIA Expo, the spiral of exiting brands came fast and heavy – particularly as the calendar progressed and the event approached.
See more about CES at: ces.tech.
---
STORY UPDATED – DECEMBER 23, 2021
After this story was published, several new reports emerged of more companies choosing to pull out of the CES. According to Bloomberg News, "Lenovo Group, Ltd., one of the largest exhibitors at the annual showcase," announced late Wednesday that after monitoring the developments surrounding COVID, they will "suspend all on-site activity in Las Vegas."
Dealerscope is reporting that Hisense has decided to move from an in-person presence to a virtual one.
Also, today Analog Devices circulated a statement announcing that consideration for the "health and safety of our employees and customers is Analog Devices' top priority. In light of the rapid spread of the Omicron variant, we have made the difficult but necessary decision to cancel our in-person exhibit at the Consumer Electronics Show (CES) this January."
Bloomberg says that the CTA has reported that a total of 42 exhibitors have pulled out of CES 2022 so far. But they also claim that they've added another 60 in the last week. However, it is hard to gauge the impact of these musical chairs as the organization provided no details on exactly who pulled out…or who jumped in.