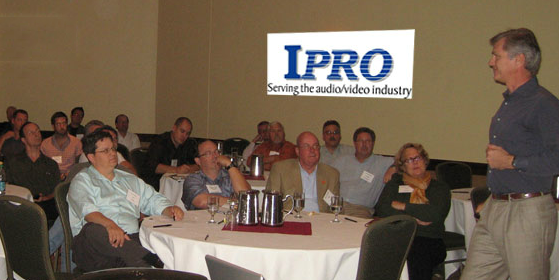 <May 18, 2011> Shortly after a story appeared in last week's BEACON about Lenbrook's decision to terminate its national independent sales force and transition to a direct sales model, we were contacted by David Humphries, president of IPRO, the nation's most prominent organization of independent sales representatives. Humphries shared with us the organization's perspective on the Lenbrook decision and the role of the independent rep in today's industry.
A strong proponent…
"IPRO is made up of two distinct parts," Humphries told us, "90 rep firms from all over the United States and 33 manufacturers who support the role of the independent rep."
Humphries didn't want to directly address the Lenbrook situation, saying he had a relationship with Dean Miller (Lenbrook's president/CEO) when Miller was at AudioQuest. However, Humphries went on to be a strong proponent for the value of the independent representative in the sales process.
"Sales reps add a lot of value in terms of cost per sale," Humphries said.
The IPRO President also noted that the "…volume of the rep force that independents represent" is virtually impossible to replicate with a factory direct force…unless manufacturers want to spend a lot more money.
Variable – not fixed…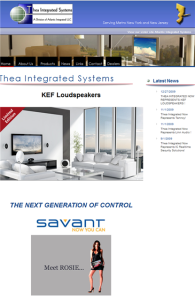 Reps, Humphries told us, are a great value because they are only paid when they sell. This makes using independent sales reps a variable sales expense rather than a fixed overhead – as a direct sales force would be.
There is no more cost-effective way to field a national sales force, Humphries told us. And there is no more cost effective way to support your dealer network…which reps provide as part of the deal.
They'll lose market penetration…
Like many who have contacted the ALERT over the last few days, Humphries felt that Lenbrook may have some short-term added benefit after eliminating their sales force. But companies who eliminate their independent sales force will "…continue to lose market penetration over time."
We asked Humphries about industry trends,  such as where IPRO saw stress points, and his perspective on why companies may choose to go direct with their sales force.
Running out of options…
"The turmoil in the industry is really more in the audio/video world," Humphries told us. "Twenty-five to thirty-year-old electronics and speaker manufacturers are running out of options to grow their businesses."
These old-line A/V companies seem to be struggling, but Humphries says that the custom integration world remains solid.
"Lutron is growing," Humphries said, in reference to a line his company represents. "And when growth moderated, they bought a motorized window shade company and growth took off again."
Finding new ways to grow…
Still, Humphries admitted that rep firms must also find new ways to grow.
"We made a conscious decision five or six years ago to shift direction," Humphries told us.
Humphries' rep company, Thea & Schoen Integrated Systems, decided to tightly focus on the custom integration channel. It's a more technical sale Humphries said, and "…all of our sales representatives are engineers."
Pressured segment…
The IPRO president sees custom integration as still quite healthy. "Some of these [custom integration] companies are investing fifteen percent of revenue into R&D," Humphries asserted.
"We don't sell P.C. Richards or 6th Ave.," Humphries added, referring to a couple of large New York area retailers. "That segment is under a lot of pressure."
"We are a consulting-style sales force," Humphries added.
The best path…
Humphries clearly indicated that the best path for reps to follow is to upgrade their knowledge…focus on the more intensely technical part of the business where their skills are needed…and stay dedicated to the custom integration segment which seems to be more stable than the retail channel.
For more information on IPRO, visit www.avreps.org.