Judge: '…Arrogance, That Defies Explanation'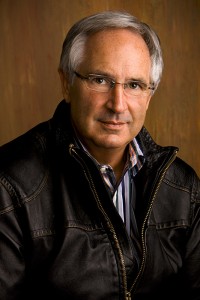 In February, we reported that George Leslie Manlove was convicted on approximately 170 out of a total of 200 Federal felony counts stemming from his tenure as CEO of the now-defunct Vann's Electronics & Appliances in Montana. A few days ago, Manlove learned his fate in the form of a sentence from U.S. District Court Chief Judge Dana Christensen, and it wasn't a pretty picture. Manlove has been ordered to serve a sentence of more than 5 years in a Federal Penitentiary.
See more on this fall from grace by Manlove, the former CEO of Vann's…
In a six-hour hearing that took place last Friday in Judge Christensen's courtroom, several witnesses testified, including so-called "character witnesses" who testified on behalf of Manlove. Manlove himself testified, asking the judge for leniency – telling the judge that he felt he could still make a contribution to society if he remains free.
According to a report by the local Missoulian newspaper, Manlove told the judge on the potential impact of his incarceration, "I think society loses as well, not just me and my family."
Fraud and Conspiracy
However, complicating Manlove's request for leniency is the fact that he ramains unrepentent, continuing to deny that he ever defrauded the company. Yet despite his pleas that he is innocent, a jury found him guilty of 170 felony counts including wire fraud, money laundering, bank fraud, bankruptcy fraud and conspiracy.
Manlove's co-conspirator in these crimes was Vann's long time CFO Paul Lyn Nisbet. Nisbet was sentenced in October last year to 14-months in prison. However, Nisbet was released earlier this year after the judge amended his sentence based on his cooperation with prosecutors which led to the conviction of Manlove .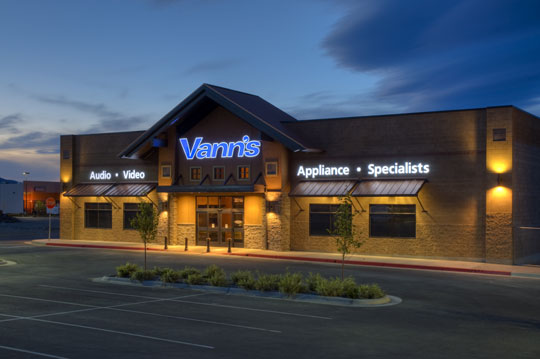 Character Witnesses
Two of Manlove's character witnesses were his wife Jill – daughter of the founder of Vann's – and his sister-in-law (Jill's sister) Julie Santorsola. Jill told the court that she believed that Manlove was fully committed to Vann's from the moment her father asked him to move to Missoula to take the helm.
Ms. Santorsola told the court that she believed the conviction of Manlove was wrong, that her father had told her the employees had all been paid in a separate civil case. Manlove, she told the court, was not a criminal.
"They deserve all of our respects," the Missoulian quoted Santorsola, in reference to her sister and brother-in-law.
Judge Not Swayed by Testimony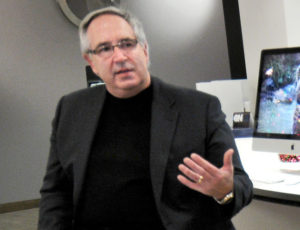 Judge Christensen was apparently not swayed, telling Manlove that since the trial he has "consistently avoided accepting any blame, including repeatedly saying that Paul Nisbet…was the primary person behind the fraud conspiracy," the Missoulian reported.
"The 12 jurors were not convinced and neither am I," Judge Christensen said. "You blame everyone else, the economy, whatever, for what went wrong. This is a level of hubris, some would say arrogance, that defies explanation."
Manlove's attorney, Michael Sherwood, had proposed the judge sentence Manlove to no more than 1 year and 1 day. "Anything more would be revenge or something, but certainly not justice," he reportedly said.
63 Months Hard Time
Sherwood went on to say that after representing more than 1,000 clients, he couldn't think of any who were a "finer individual than Mr. Manlove."
Judge Christensen, after listening to all of the testimony presented in the six-hour hearing, sentenced Manlove to a 63-month incarceration in a Federal penitentiary. Manlove, who remains free, is required to report for incarceration on June 20, the day after another hearing will be held to determine the total of restitution Manlove will owe. The jury has already rendered a $2.4 million forfeiture verdict.
Fraud Artists by Nature
Asked about the character witnesses in this case, prosecutor Adam Duerk recalled another similar case in which a CEO also presented the court with letters of support, and had friends testify on his behalf. That CEO was Jeffrey Skilling of Enron, Duerk said.
"Fraud artists by nature deceive others," the prosecutor said. "This case should set the bar for what withe-collar criminal defendants should expect if they defraud their companies."