Prosecutor's Plea Deal with Co-Conspirator Appears to Have Fallen Through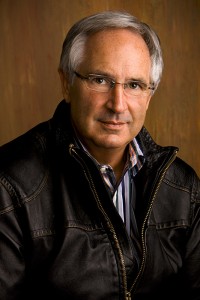 George Leslie Manlove, former CEO of Missoula, Montana-based Vann's, Inc. has been arraigned on federal criminal charges brought against him by the FBI and the U.S. Department of Labor. The charges, more than 200 of them in total, allege extensive criminal conduct, including: conspiracy, wire fraud, money laundering, bankruptcy fraud, bank fraud, and making false statements. Manlove has pleaded 'not guilty' and was released on his own recognizance.
See more on this stunning fall from grace by a former tech retail star…
For about 26 years, Manlove was President and CEO of Vann's, a unique specialty retailer of home goods including audio/video entertainment products with multiple locations throughout Montana. The company also had a couple of online ventures, including ON Store (which also had mall-based, Apple-like retail stores) and BigSkyCountry.com.  Launched in the 1960's by his father-in-law Pete Vann, once in the driver's seat as CEO, Manlove became relatively prominent in specialty tech retail circles. Manlove saw his personal reputation peak during the period of time where he served as board chairman of the influential retail buying group, Progressive Retailers Organization (PRO Group).
But the wheels began to come off the wagon in 2011 when whispered rumors of financial difficulties at Vann's began to surface. Then, in June 2012, Manlove was abruptly forced out of the company under foggy circumstances. He quickly resurfaced at Velodyne in July of that year. Just one month later, Vann's declared bankruptcy.
Rampant Rumors
As the Vann's bankruptcy proceedings ground along in the background, there were rampant rumors of financial mis-management and possible criminal conduct. The company had an ESOP (employee stock ownership program) and employees, who saw the value of their stock drop to nothing, brought suit in 2014 against CEO Manlove and CFO Paul Lyn Nisbet. Remember that name, Nisbet was named as an unindicted co-conspirator to the alleged conspiracy in the action brought by the feds.
The employees sued the two executives for $9.2 million in total damages. In their lawsuit against the two, employees said the pair led "a moderately successful company into financial ruin" by spending hundreds of thousands of dollars on inflated rent, bonuses and trips. In late 2014, Manlove and Nisbet settled the case, agreeing to pay employees $7.4 million to dismiss the suit.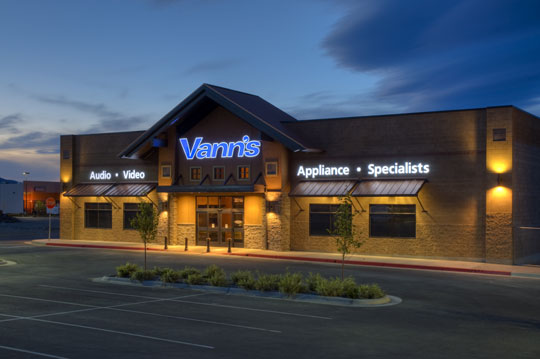 In 2014, Employees Sue the Boss
Instead of settling all matters, this agreement appears to have turbocharged other investigations. In July 2015, employees confirmed to the local media that they had received notice from the FBI of an investigation of the situation surrounding the Vann's bankruptcy and the handling of the ESOP. Media reports indicated that as many as 200 current and former employees received the notice. It is that investigation that resulted in a federal grand jury indicting Manlove on multiple charges.
The federal suit alleged that "Manlove and unindicted co-conspirator Paul Nisbet defrauded Vann's Inc., its employee-shareholders, lenders and the company's bankruptcy estate," according to a report in the local Flathead Beacon. "It was part of the conspiracy that the conspirators used their official positions within the company to obtain loans using Vann's assets as collateral and spend corporate assets for their own personal benefit," said the indictment.
Shell Companies, Illicit Payments

Prosecutors also allege that Manlove and others "created shell companies, borrowed money to purchase buildings that housed Vann's stores then directed Vann's to make lease payments to the shell companies in order to gain ownership of the property. Despite knowing that Vann's was in financial peril and faced bankruptcy, Manlove and Nesbit continued to cause Vann's to make lease payments to their shell companies on the two store buildings owned by their LLCs, even though the stores had gone out of business, prosecutors allege."
On Tuesday of this week, we learned that former CFO Nisbet has pleaded 'not guilty' to a charge of conspiracy. Many in the local media interpret this plea as a sign that an agreement to cooperate with prosecutors fell through. Earlier reports had indicated that Nisbet was scheduled for a 'change of plea' meeting with the judge, ostensibly to change his plea from 'not guilty' to 'guilty' in a deal with prosecutors. Apparently, in the process of moving from a verbal agreement to a formal plea deal, the agreement fell through.
Facing Heavy Fines & Prison
The federal indictment of Manlove is extensive – more than 40 pages long – with multiple instances of multiple charges. Specifically, according to the Missoulian, the indictment consists of: 124 counts of wire fraud, 86 counts of money laundering, 4 counts of bankruptcy fraud, 4 counts of making false statements, 2 counts of bank fraud, and 1 count of conspiracy.
According to local KPAX channel 8, if convicted on all counts, Manlove is facing "millions of dollars in fines and years in prison." Nisbet, who at this time is facing just 1 count of conspiracy, is said to be facing a possible sentence of 5 years in prison and fines of up to $250,000.
We may learn more on the matter as there is a pretrial conference scheduled for Wednesday this week.