Based in Missoula, Montana, Vann's Inc. has been a shining star of the retail business – for years a hearty player in a rugged part of the country where only the strong survive. Founded in 1961 by Pete Vann, the company has steadily grown over the years – adding locations, diversifying retail formats, and even expanding into online sales. But signs of stress began to emerge this year with the company closing one location in February, then replacing long-time CEO George Manlove in June with a CEO from outside the company, losing the support of a key lender in July, and finally declaring bankruptcy just a little over one week ago.
How did this all happen?….
Details are sketchy and as the company is in the throes of a legal bankruptcy filing, current and former executives are necessarily tight-lipped about the how's and why's of the bankruptcy. However, it is possible to get a sense of some of their issues that may have contributed to their current situation.
Starting out with one location, Vann's grew over the years, ultimately reaching six Vann's locations, an Apple-centric, mall-based store called ON, a Vann's online e-retail operation, and a separate online e-retailer of predominantly outdoor sporting products called BigSkyCountry.com.
The heart of the matter…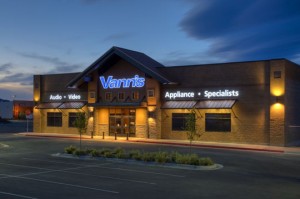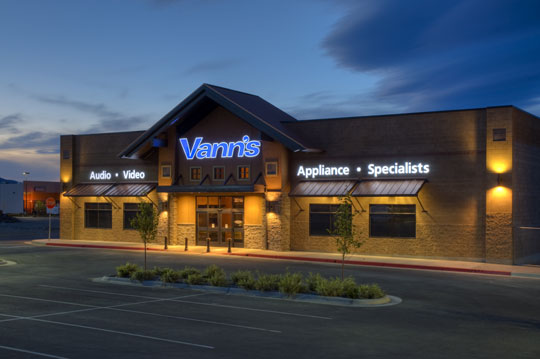 The heart of the company were the Vann's locations which were an upscale superstore concept with a fairly wide range of electronics and appliances. Many customers in Montana preferred to support Vann's as the "local guy" versus other national players such as Best Buy or Costco.
George Manlove started with the company 26-years ago. Married to Pete Vann's daughter, Manlove took over as the company's CEO in June 2000.
Building reputation…
Vann's ultimately joined the PRO Group retail buying organization with Manlove eventually taking over as Chairman of the organization. Thanks to his prominence both at Vann's and at PRO, Manlove built a solid reputation within the industry.
Earlier this year, the first outward signs of stress became visible when in February, Vann's closed their location in Helena, MT. Vann's attributed the reason for the closing to "several factors in the Helena market, including a difficult retail environment."
Raising suspicions…
In June, the company announced that 12-year CEO Manlove was leaving this post to be replaced by an outside "business consultant" named Jerry McConnell. Later, we learned that McConnell was a turnaround specialist. This moved raised some suspicions, which in short order all came together to clarify the situation. Manlove was retained to consult with the business and held on to his seat on the board of directors.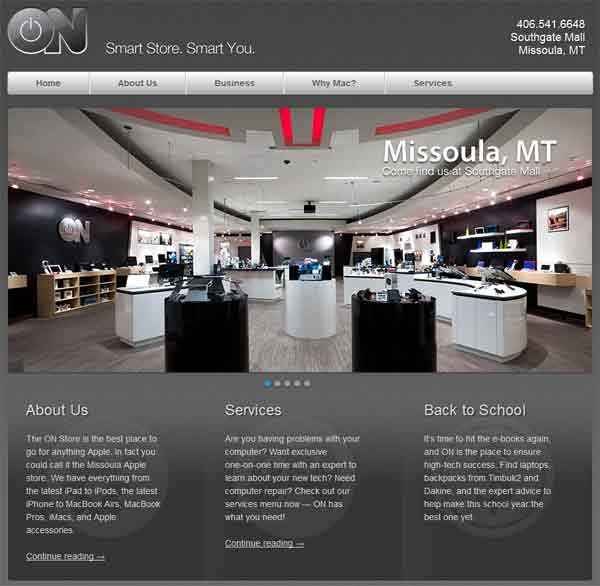 Practically within days of the McConnell appointment, the company announced that it had lost the support of a key lender and that it was in the process of speaking with other parties to line up the credit lines necessary to continue the business. While they did not name the lender who had pulled its support, it ultimately became know that the lender was GE Capital Solutions. At the time of this announcement, McConnell floated the concept of bankruptcy, but insisted that this was only one of a range of solutions for the company's situation.
Fast slide to bankruptcy…
Last week, the company formally filed for bankruptcy…the logical conclusion to the previously somewhat mysterious series of events. The filing at 922 pages, holds a lot of details but no explanations. Assets are listed at $17.6 million which Liabilities are listed at $14.4 million.
There are somewhere between 1,000 to 5,000 creditors. The top 20 creditors total a little over $2.6 million owed with Klipsch as the largest creditor left holding a $600k bag.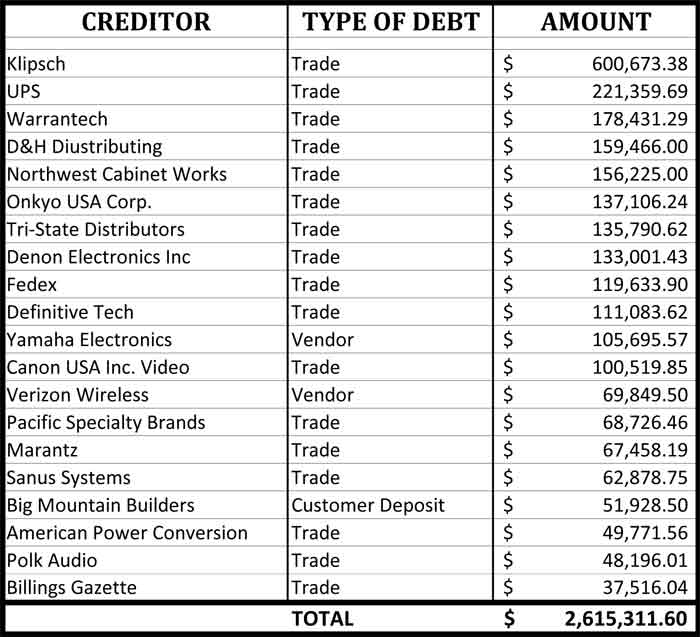 Most of the major A/V electronics brands got hit, including Onkyo ($137k), Denon ($133k), Yamaha ($105k), and Marantz ($67K). That didn't really surprise us. But what did surprise us was the lack of video suppliers listed. Either Vann's didn't sell much video, or it purchased it through distributors such as D&H ($159k)…or it paid them off more than 90 days prior to filing.
What brought this on?…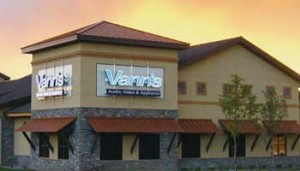 New CEO Jerry McConnell told the local newspaper, the Missoulian, that the bankruptcy resulted from "bad investment choices, along with the troubled economy, high operating costs and deteriorating online sales revenues."
While McConnell did not specify just what the bad investments were, it is likely related to the expansion into multiple geographic markets, new store concepts  and two different online businesses. All of these investments took place just prior to the economic slowdown which very well may have muted the payoff from these investments.
Should have never gone here…
McConnell told the Missoulian that one property, the BigSkyCountry.com is a venture "we probably never should have been in." The company will seek to sell it off and, if unsuccessful, will liquidate it assets.
Similarly, McConnell said the company will operate the ON store through the holiday season and then re-evaluate whether they will continue with the concept after the end of the season. It is likely to see significant changes either way.
Debtor-in-possession…
In the meantime, Vann's bank, First Interstate Bank, has agreed to provide debtor-in-possession funding, albeit with a relatively modest $500,000 line of credit. First Interstate Bank is also one of two secured creditors (along with GE Capital Solutions) with a claim in bankruptcy of $4.1 million.
GE Commercial Distribution (Capital Solutions) has a claim valued at $4.8 million. Vann's has agreed to return about $1.5 million in inventory to GE immediately.
Moving on…
Former CEO George Manlove has moved on and, as we recently reported, has taken a position with Velodyne. Ironically, Velodyne is also an unsecured creditor in the Vann's bankruptcy.
See more about Vann's at: www.vanns.com.