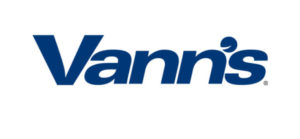 Almost exactly one year ago, we told you that former CEO of Montana specialty retailer Vann's, George Leslie Manlove, was charged with more than 200 counts of criminal conduct by Federal prosecutors after an investigation by the FBI and the Department of Labor. Manlove, who is married to the daughter of the founder of Vann's, was accused of a number of crimes including conspiracy, wire fraud, money laundering, bankruptcy fraud, bank fraud, and making false statements.
Now we learn that after a two-week trial and two days of deliberation, jurors found Manlove guilty on 172 of those charges…and aquitted on the rest.
See more about the surprising downfall of Manlove, a former rising star of tech…
According to reporting from the local Missoulian newspaper, the jury carefully parsed through all of the Federal counts to reach their final decision. This result offered some small wins for Manlove as the jury found him "not guilty" in 41 of the 116 counts of wire fraud, not guilty on 1 of 2 counts of bank fraud, not guilty on 2 of the 4 counts of giving a false statement to a bank, and not guilty on all 3 counts of tax fraud.
However, the jury found him guilty of the vast majority of the charges he faced, including: 1 count of conspiracy, 75 counts of wire fraud, 87 counts of money laundering, 4 counts of bankruptcy fraud, 2 counts of making false statements to a bank, and 1 count of bank fraud. Manlove will be sentenced for his crimes on May 19th.
A Damning Portrait
The Associated Press reported that the very day after his verdict was rendered, the jury further found that Manlove must forfeit nearly $2.5 million in assets gained as part of his criminal activity, according to court records.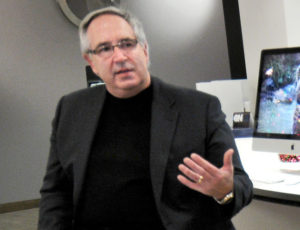 The Federal indictment painted a damning portrait of a conspiracy by the CEO and CFO of a dying retail business to reap undue wealth from what remains of the company. Manlove and his co-conspirator, CFO Paul Lyn Nisbet, were said to have conspired to create holding companies that bought buildings and then leased them to Vann's at above market rates to hasten the payoff of the loans such that they would own the buildings outright. Even after the stores in those locations were closed, Manlove directed the company to continue to pay the rent. Manlove also filed a claim for $2.4 million in unpaid rent on the locations – even though no written lease agreement apparently existed.
The indictment further indicated that Manlove in particular used company funds to pay for personal expenses including jewelry, vacations, club membership fees, and more. Manlove was said to have had the company pay $200,000 for him to get his MBA, which he hoped to use to find a new position with another company. None of this activity was discussed with, or approved by, the company's board of directors.
Co-Conspirator Nisbet Takes Plea Deal
In a plea deal with prosecutors in October 2016, co-conspirator Nisbet pleaded guilty to conspiracy and received 14 months in Federal prison, followed by another 3 years of supervised release. In addition to this, Nisbet was ordered to pay $122,250 in property forfeiture. Nisbet will be further on the hook for his share in restitution from the conspiracy of another $906,300.
Back in 2014, a lawsuit filed on behalf of employees was settled for $7.3 million. However, this amount was paid from a business insurance policy, and not by Manlove or Nisbet personally.
At Nisbet's sentencing, his attorney told U.S. District Court Chief Judge Dana Christensen that his client was "caught between a rock and a hard place," in reference to his position between Vann's board of directors and the "somewhat megalomaniac" Manlove. Nisbet's attorney suggested that given the fact that his client has had to endure public shame, and the fact that earlier in his tenure at Vann's he worked honorably – the court should only impose community supervision or probation.
Nisbet Sentenced to Prison
Sentencing guidelines suggested Nisbet could receive a sentence of up to five years in prison. Judge Christensen found the guidelines too harsh, and Nisbet's attorney's recommendation too lenient, finally deciding on a year of prison time, followed by three years of supervised release.
During his two-week trial, Manlove chose to take the stand and testify on his behalf. During his testimony under oath, Manlove told jurors that it was "impossible" the he intended to defraud the company for personal gain, according to a report in the Missoulian.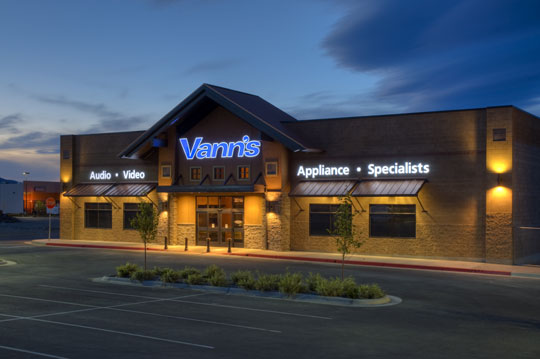 'Nobody Asked For It Back'
When asked by his attorney Michael Sherwood about rent payments he had received from Vann's after the store located in the building he owned had closed, Manlove replied that "nobody ever asked for it back."
Sherwood also asked Manlove about the allegation that he had swapped Vann's inventory for $11,000 in jewelry from a local jeweler. Manlove denied that allegation, saying he had paid the jeweler out of his own pocket. However, prosecutors had placed into evidence records from Vann's showing a credit to the jewelers purchase account of $4,000 in a transaction noted as "George's trade." Manlove said he didn't know what that record was referring to.
Manlove did acknowledge as true one of the allegations that he had received reimbursement from Vann's for airline tickets and other travel expenses for a shopping trip to New York for his wife and one of his daughters.
Board Members Testified They Were Angry
Several former Vann's board members also testified – saying they were angry when they learned after the fact that the company paid for Manlove's MBA schooling. The directors said that the board never voted on this expense.
Manlove even used a company credit card to pay for a class ring from the school where he got his MBA. When his attorney asked him about that, Manlove said he had not intended to have Vann's pay for his class ring.
"I may have used the wrong credit card," he testified.
At the End of the Day…Guilty
There were many other charges that Manlove was asked about by his attorney, and he had comments for each of them. Perhaps this is why the jury chose to find him not guilty on some of the charges. But at the end of the day, he was found guilty on the majority of the charges brought by prosecutors.
Manlove was released pending his sentencing in May.