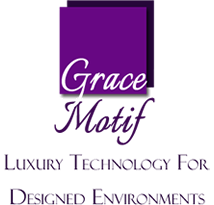 In an association that is somewhat unique in our industry, Indy Audio Labs, LLC, (IAL) the company that manufacturers the Acurus & Aragon high-end brands, has hired John Caldwell, founder and CEO of Grace Motif to handle sales for the IAL brands. Interestingly, they have awarded Caldwell the title of Vice President of Sales for IAL while he retains his title and functions at Grace Motif.
In a press release distributed today, IAL praised Caldwell's career noting his long association with successful 12-volt, media, and high-end home audio/video products and brands. While Caldwell did stints at brands such as a/d/s, Kenwood, and Curtco, the experience that appears to more closely correlate to IAL's business was Caldwell's time as Vice President of Sales and Marketing for McIntosh Labs several years ago.
Planting seeds…
In a telephone interview today, Caldwell told us that this was, in fact, how he came to know the folks at IAL. After Caldwell left McIntosh, IAL retained him to consult with them on their business. And while those projects ultimately came to an end, this planted the seed for the two working together again in the future – the relationship being launched now. Recently, they reconnected.
"Well, they have a need to grow and so do I," Caldwell told us. "This would be much like me taking on a line to distribute, but I'm not going to distribute it…in other words I'm just going to manage the sales for them, rather than be the distributor for them."
A very important difference…
When we asked if this meant he was simply a "contract" sales manager for them, Caldwell noted that there was one very important difference in this agreement than a typical contracted position.
"Yes, but, I don't mind telling you that I have the opportunity to achieve ownership as well," Caldwell said enthusiastically. "So the nice part about this is I am vested and I am very motivated."
Time to get creative…
Wouldn't it be simpler, we asked, if you just took the lines on as a national distributor. And wouldn't that even be a little more profitable for you?
"I suppose it would give this company [Grace Motif] more margin, but look, I had two ways to go," Caldwell said. "Either come in and demand a big position and big salary commensurate with my level of experience or structure a deal that would not choke the baby here. And so what we came up with was a way to have this company grow and have my opportunity to grow with it and to get a piece of the action should they succeed. And to me that was very fair."
Indy isn't just for race cars…

Indy Audio Labs seems just as enthusiastic about the arrangement:
"John joins us at a time in our company history with two highly regarded made-in-US brands, Aragon and Acurus, successfully re-launched," said IAL co-founder Rick Santiago in a prepared statement. "Our biggest challenge now is to grow our distribution and tell our story… John's industry connections and extensive experience in high-end specialty brand growth will provide us with the strong sales leadership we'll need to become a leading player in modern, high-performance home entertainment electronics."
Caldwell told us that this situation is very unique…and it opens doors to unconventional marketing opportunities thanks to his ability to mingle the Aragon and Acurus brands with his other Grace Motif brands.
"We have agreed to work together and do some creative bundling and programming," Caldwell explained. "Not bundling in the telephone-sense of the word, but bundling in the sense of offering dealers a program discount. For example, if it's an Artcoustic dealer, the next time they order Artcoustic and they order Acurus amplifiers, they'll receive a discount. Both companies will contribute to that and help with financing that type of promotion."
Vetting the deal…
Caldwell tells us he has fully vetted his unique relationship with IAL with all of his other Grace Motif vendors and he says they are all supportive of the idea. More than that, Caldwell suggests that as the industry continues to struggle – we're going to see more of these types of creative arrangements. "It only makes sense," Caldwell exclaimed.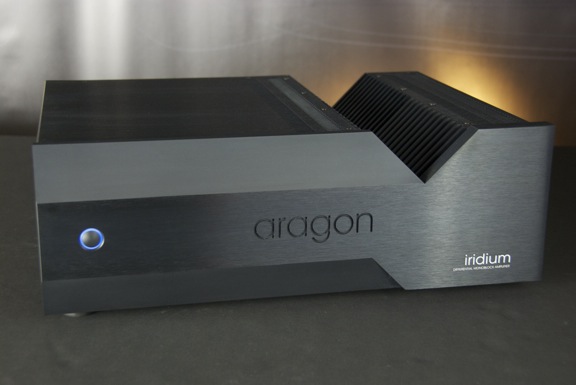 Both Grace Motif and Indy Audio Labs will be at the upcoming CEDIA EXPO in September. Grace Motif will be in booth 3246; Indy Audio Labs will be in booth 1131.
For more information on Indy Audio Labs, see: www.indyaudiolabs.com.
To learn more about Grace Motif, see: www.gracemotif.com.