CFO Admits Company Looking at Possibility of No More Shows in 2020 – and Fewer in 2021

Emerald Holding Inc., formerly Emerald Expositions Events, Inc. (NYSE:EEX), has released their fiscal 2020 first quarter results and the organization makes no bones about it – it has been hit, and hit hard, by the COVID-19 pandemic. The company announced that in the first quarter of fiscal 2020 – the period ending March 31, 2020 – sales declined 27.4% to $99.7 million and the company had the biggest net loss in its history, losing $570.1 million.
See more on the dire situation at Emerald…
Emerald Holding (Emerald) was quick to point to COVID-19 as the main culprit behind a stunning fall in results for the first quarter of 2020. In fact, in the "Highlights" section of their press release announcing their first quarter results, the first bullet point was: "First quarter results negatively impacted by event cancellations due to the COVID-19 pandemic."
Every highlight after that – all negative comparisons with the first quarter of 2019 – simply added more weight to the scale of the massive impact the pandemic has already had on the company. Even the company's "adjusted" and "organic" results, which are non-GAAP (generally accepted accounting principles) analyses, were almost all showing negative comparisons.
$99.7 Million in Revenues; $570.1 Million in Losses
The numbers are pretty sobering. Emerald reported that revenues in the first quarter of fiscal 2020 came in at $99.7 million. This is $37.7 million or 27.4% lower than the $137.4 million in revenues generated in the first quarter of 2019. This decline was largely the result of the cancellation of 7 live events in the first quarter by the company, and the rescheduling of another 2 live events to the second half of the year.
But the biggest impact was that the company's situation has changed so dramatically, that it was forced to take a charge against earnings for their now devalued company. Emerald reported a massive net loss of $570.1 million for the quarter – way off their profits of $26.5 million in the quarter a year ago. And, truth be told, they actually lost $624.9 million before a positive tax benefit of $54.8 million. So revenues of $99.7 million generating a net loss of $570.1 million is definitely a tough quarter!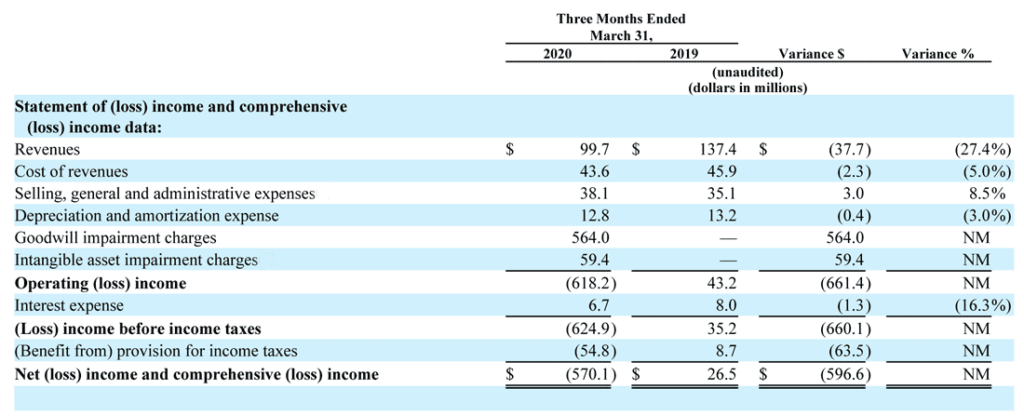 Much like the Strata-gee story on Sonos, Inc.'s rough quarter, Emerald too saw revenues drop, but expenses did not drop at a comparable rate for a troubling compression of profit margins. And actually SG&A expenses (selling, general and administrative) increased 8.5% or $3 million to $38.1 million in the quarter.
Emerald's Value In a Free Fall, Down More Than 85%
Also as mentioned in the case of Sonos, it is interesting to note that both of these companies saw significant business drop-off in the first quarter of 2020. For most of us, the real impact of COVID-19 didn't hit really hard until the second quarter beginning in April. That reality will continue to bedevil Sonos and others as they report their Q2 results in a couple of months. However, Emerald has taken their biggest hit now – a forced charge against earnings to write down the value of their now way over-valued company.
To get a sense of just how diminished the value of Emerald is today, one only has to look to their stock price. Within the last year, Emerald's stock was trading at $13.02/share (not to mention a historic high of over $23/share). As of the close of trading on Monday, May 11th, it is now trading at $1.90/share. This means the company's market value has dropped 85.4% in the last twelve months.
"During the first quarter of 2020, the impact of COVID-19 on the travel and events industry, Emerald's cancellation of all live events through the end of the second quarter as well as uncertainty around when the Company would be able to resume its normal operations, caused a significant and prolonged decline in the Company's stock price, resulting in the market capitalization of the Company falling below its carrying value. As a result, management determined that a triggering event had occurred as it was more likely than not that the carrying values of all the Company's reporting units exceeded their fair values."

Emerald Holding, Inc. Form 10-Q filed with the United States Securities and Exchange Commission
A $623.4 Million Charge Against Earnings
With the company worth so much less in market value, Emerald had no choice but to take a charge against earnings to more properly reflect the book value of the company and its holdings – in other words to harmonize its inherent carried value with its new lower market value.
To calculate the proper amount for this necessary charge to profits, the company performed various analyses and "concluded that the carrying value of several reporting units exceeded their respective fair values, resulting in a goodwill impairment charge of $564 million" during the quarter. The company also noted that, as part of this analysis, they based forward looking revenue and expense growth forecasts across a range of assumptions from "negative growth of 20.0% to growth of 5.0%."
But this was just the start. The company took additional charges to earnings to writedown intangible assets, definite-lived trade names, and indefinite-lived assets. This additional charge was calculated to be an additional $59.4 million hit. So, in total, the company took a breath-taking $623.4 million total charge against earnings.
A Total of 29 Events Canceled, 14 Events Rescheduled
As I mentioned, in the first quarter, Emerald canceled 7 events and shifted 2 more to the back half of the year. "The rapid spread of COVID-19 has had a material impact on Emerald's ability to deliver large, in-person experiences which has necessitated substantial changes to the Company's show calendar. To date, Emerald has canceled 29 events, including ASD March, JA New York, Couture, Retail X, and Outdoor Retailer Summer Market."
In addition to those 29 canceled events (all events have been canceled through the end of July), Emerald has "postponed" another 14 events. The value of the 29 canceled events is approximately $118 million in revenues; while the value of the postponed events is approximately another $12 million of revenues – both estimates are based on the results of these shows in 2019.
So – POOF- just like that, $130 million in revenues is gone. And that is just on the cancellations so far. There are still many shows scheduled for the second half of the year – such as the CEDIA Expo, for example – that are not yet canceled.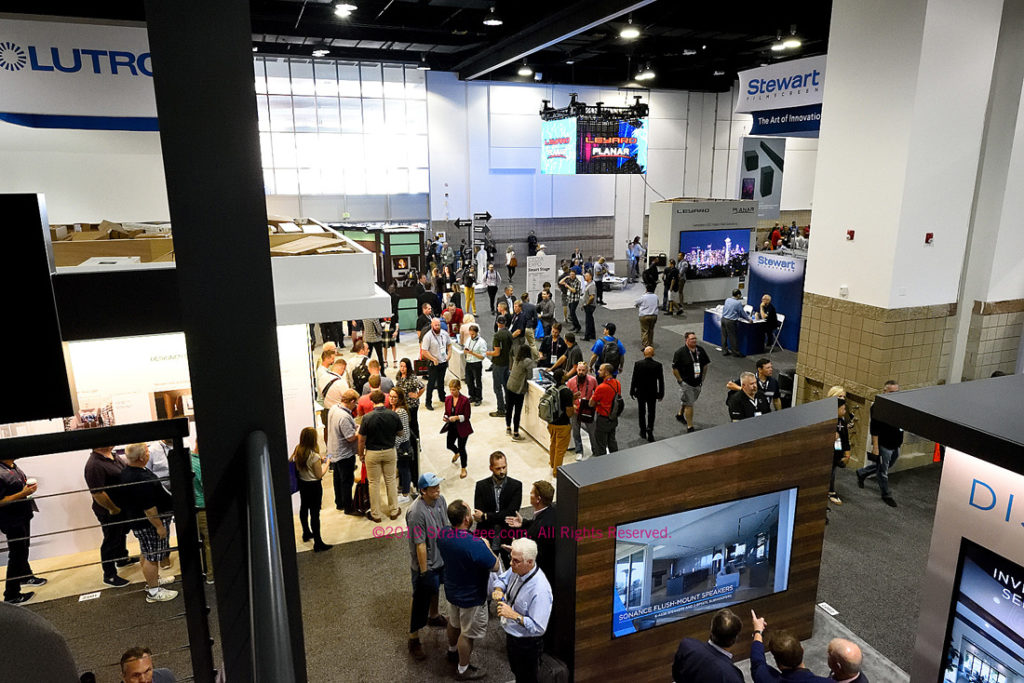 It All Comes Down to This…Event Cancellation Insurance
Emerald's ability to continue as a going concern will be largely contingent upon their ability to collect on their one saving grace – they have event cancellation insurance covering all of their shows. This policy, by the way, "…expressly includes losses resulting from the unavoidable cancellation, postponement, change in event venue and enforced reduced attendance due to certain covered causes, one of which is the outbreak of communicable diseases."
The company paid extra for that communicable disease rider – a fortuitous move on their part given the COVID-19 pandemic. Emerald's event cancellation insurance policy provides for a payout equal to the gross revenues, less avoided costs, plus certain costs related to taking remedial action. The aggregate upper limit of this policy is a total of $191 million for each of 2020 and 2021 Fiscal years. Note: 2019 total revenues were $360.9 million.
"We are very fortunate to have a comprehensive insurance policy which expressly covers event cancellation and postponement as a result of communicable disease, and we are filing claims for all of our impacted shows. We are also working to optimize our operations and cost structure for both the short and long term to ensure we have adequate liquidity to run Emerald for an extended period without any shows staging, while staying in compliance with our financial covenants."

David Doft, Emerald's Chief Financial Officer
Will the Insurance Company Pay? There's 'No Assurance'
So far, Emerald has submitted claims to their insurance carrier equaling $66 million against the shows already cancelled in 2020. The company says it will be submitting further claims in the coming weeks.
But will the insurance company pay these claims? "While there is no assurance that the insurance carriers will agree that all of Emerald's claims are covered, the Company believes that all shows that have been cancelled or postponed due to COVID-19 to date should qualify as covered losses with respect to this event cancellation insurance policy."
But, wait a minute! Isn't this cut-and-dry? Why does Emerald say that "there is no assurance" that the insurance company will pay against their claims properly submitted in accordance with the terms of the policy? I can hazard a couple of guesses. First, insurance companies are notorious for forcing customers to go to court to collect against policies – especially when the payout is in the tens of millions or hundreds of millions of dollars.
Circumstances for Back Half of Year are a Different Story
The second reason that Emerald may feel they have to hedge is that the circumstances surrounding events scheduled for the back half of the year could be stickier. In the first half of this year, Emerald makes the argument that states and local municipalities around the country passed certain ordinances and laws making it illegal for large gatherings of people to take place…literally outlawing big events like concerts or trade shows. They would in many cases be literally breaking the law to try and hold a trade show under these circumstances. But events taking place in the back half of the year are likely to be under different circumstances.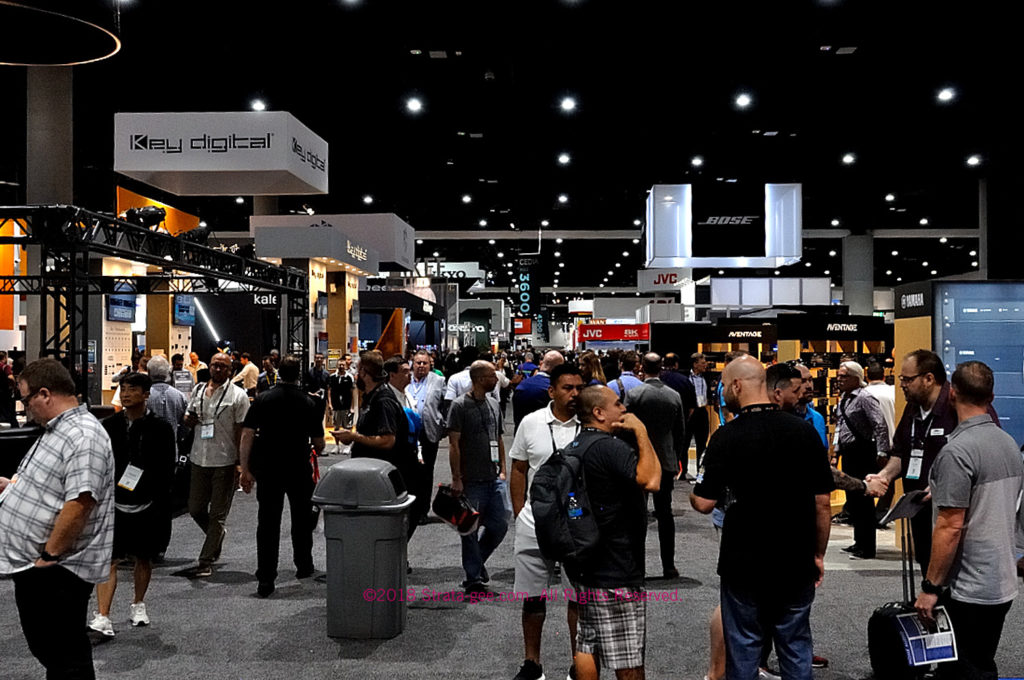 Consider the case of the CEDIA Expo for example, which is scheduled to take place in September. I've recently heard a rumor that if the governor of Colorado begins opening the state up for business by cancelling a stay-at-home order before September (about 100 days from now) – a reasonable possibility given the political pressure building for states to open up for business – then Emerald may be forced to hold the CEDIA Expo…even if no one will come. The rumor says that Emerald's insurance company won't pay a claim if Emerald decides to cancel a show when the state is open for business.
I DO NOT know if this is true and I have not confirmed this rumor. But clearly the insurance company will look closely at the circumstances surrounding any future event that Emerald chooses to cancel when not forced to do so by a local municipality.
Emerald's Most Critical Issue Now
In any event, the current degraded economic environment has forced Emerald to activate something they call their "Business Continuity plan" which includes employees working remotely and engaging customers "with new on-line offerings."
The most critical issue facing Emerald at the moment is ensuring adequate liquidity to be able to fuel continuing operations. With no incoming revenues from shows, but the continued operational expenses of maintaining their organization…while also waiting for insurance payments that will hopefully come – liquidity, or cash on hand, is a real issue.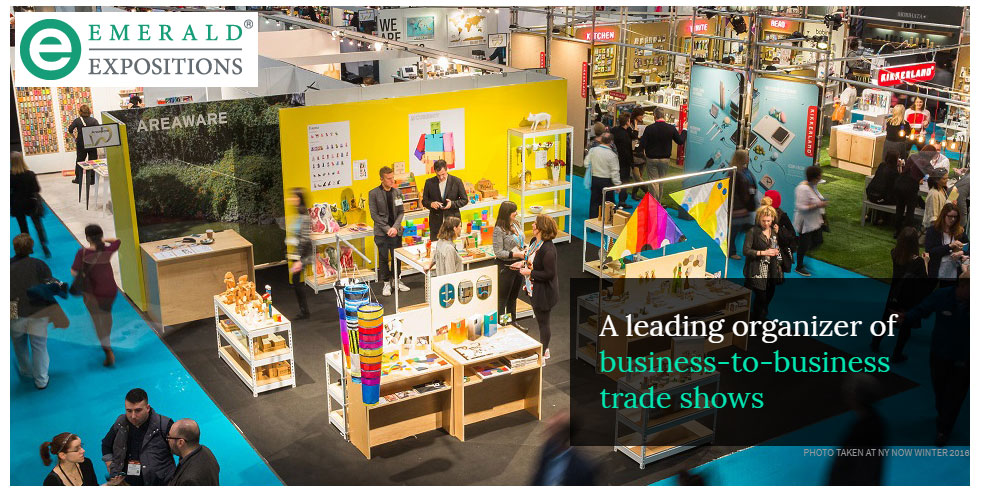 Again, Emerald's SEC filing was pretty clear-eyed about the severity of the situation.
"The assumptions used to estimate the Company's liquidity are subject to greater uncertainty because the Company has never previously cancelled or postponed all upcoming events for a period of multiple months due to a pandemic where the timing for resolution and ultimate impact of the pandemic remains uncertain. Management cannot at present estimate (i) when the Company will be able to resume event operations and, once resumed, (ii) whether event exhibitors and attendees will attend the Company's events. Therefore, current estimates of revenues and the associated impact on liquidity could differ materially in the future. As a consequence, management cannot estimate the ultimate impact on the Company's business, financial condition or near or longer term financial or operations results, but a net loss on a U.S. GAAP basis for the year ended December 31, 2020 is expected." (emphasis added)

Emerald Holding, Inc. 10-Q filing with the SEC
Cutting Expenses by Laying Off 18% of Staff ; Borrowing $40 Million on Credit Line for Cash
Furthermore, the company is taking some dramatic actions to help raise and/or preserve it's now very precious cash. These actions include:
Reducing all discretionary expense spending
Dramatically scaling back on the use of outside contractors
Cutting staff headcount by 18% – cuts which are "permanent reductions in headcount"
Suspending the payment of the regular quarterly cash dividend to investors
Stopping any and all share purchases under their existing share repurchase program
In addition to all of this, the company has drawn down $40 million on an existing credit line to raise cash. This is an unusual step for a company – sort of like you taking a cash advance on your credit card so you can have some cash in the bank – but desperate times call for desperate measures.
Even More is Revealed by Executives in Conference Call with Wall Street Analysts
As is usually the case when the company issues a quarterly result, a conference call was held with certain Wall Street analysts who cover the company. This was to be a tough sell for company executives, the company's stock has been in a long term slide, and now it was forced to report the biggest loss in its history.
Brian Field sounded slightly somber as he started with his prepared remarks. I'm used to Emerald executives being upbeat as they presented their best case, pulled from their results.
After extending his condolences to the family of former CEO Sally Shankland, who recently passed away, Field got down to business. In short order, I began to recognize that Field was trying to cheerlead the analysts – reassuring them that trade shows are still important and the company has insurance so it will survive.
But from the sound of the analysts during a question and answer period, they remain concerned about Emerald's turn of events.
"I would like to start by thanking our employees for their tireless work and dedication during such a challenging time… Our team has been working with our customers and partners to determine if and how best to reschedule our shows in the second half of the year should conditions permit. This has been a tremendous undertaking to accomplish in a very short period of time and I'm deeply appreciative of our employees agility and focus as they have steadfastly supported our customers needs."

Brian Field
Emerald Has 82 Shows Scheduled for Second Half of 2020
Field told the analysts that after the cancellations and rescheduling of events from the first half of the year – the company now has a total 82 events scheduled for the last half of 2020…from July through December. This total includes 14 events rescheduled from the first half of the year. In terms of value, these events in 2019 delivered a combined revenue of $124 million.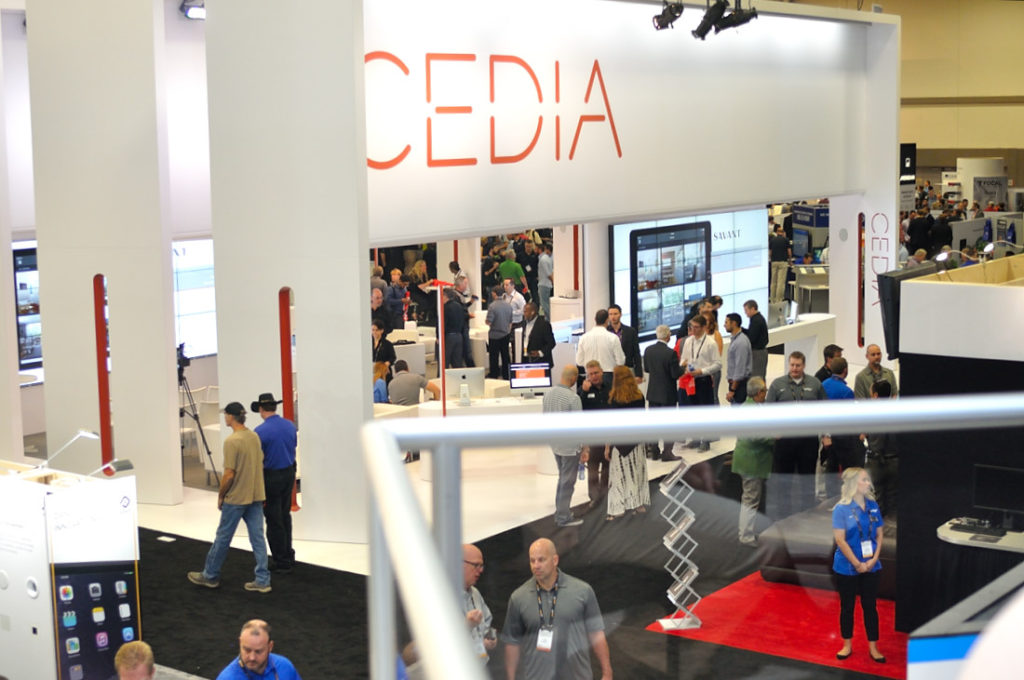 The Interim President and CEO told analysts that, "While these have been difficult decisions [cancelling shows to date], we are very encouraged by the strong support that we have received from our customer communities, which demonstrates the importance of our shows to their respective markets. Our customers consistently tell us how eager they are to get back to business – which is a strong indication that the demand for our marketplaces remains intact and should recover over time."
Emerald's Survey Says, Exhibitors Want Trade Shows
Field went on to tell the analysts that the company has been conducting surveys to generate more tangible data that he says "bolsters our positive view of the long term prospects for the trade show business." He shared four main conclusions from their customer research:
Trade shows are a significant component of marketing spend for exhibitors. Most exhibitors have maintained or increased their spend on trade shows over recent years.
While exhibitors are decreasing their trade show spend in this interim period (which Field says is not surprising), they continue to view trade shows as a key component of their marketing mix strategy post-COVID-19. They expect to return to their pre-COVID-19 spend levels "once the health situation has resolved."
Many exhibitors are "eager to return to trade shows as soon as possible and practical." They are likely to prioritize larger industry events, "such as those produced by Emerald" as tight budgets motivate them to cut out regional events and smaller shows first.
While exhibitors have stayed in touch with their customers through virtual mediums, such as emails, webinars, and other digital media – many recognize "…that these formats cannot replicate the value of face-to-face interactions in the long term… Inherently, digital tools are limited."
A Favorite Topic – Event Insurance Coverage; Transparency Promised
After this upbeat report on their survey findings, undoubtedly designed to reassure investors, Field then turned to what is undoubtedly his next favorite topic – Emerald's event insurance coverage. He reminded analysts that Emerald is covered by insurance for their events – up to $191 million per year. The insurance, it would turn out, would be a topic of significant discussion by the analysts during the question & answer session at the end of the prepared presentation.
As far as the claims already submitted, or about to be submitted over the next few weeks, Field promised analysts that, "We will remain transparent and plan to update the investment community as our claims are processed." And then he added, "We expect this coverage will provide Emerald with critical cash flow until the environment begins to return to normal."
Every Analyst on the Call Asked About This One Thing
As the Q&A session opened up – Field was asked how they decide to manage an event if it looks as though attendees might not show up. The interim CEO said it is a judgment call that is made as the event gets closer to the show staging. And then he declared, "Most customers (exhibitors) aren't expecting that we're going to return overnight to pre-COVID levels of participation… Most of them expect that there will be less attendance."
The analysts, seemingly worried about the company's cash burn rate, asked Emerald's CFO David Doft how long does he expect it will take for the insurance company to pay off their claims – asking him, "…if this takes a year [for the insurance company to pay their claims] if you have legal proceedings, how does this alter some of the math you've given us?"
"We don't expect it to take a year. Our scenarios do not contemplate insurance taking a year," Droft said abruptly, cutting off that line of questioning.
The One Remaining Risk for Emerald
Just about every analyst asked different questions surrounding the issue of Emerald's insurance coverage. Clearly this was top of mind for them…and for good reason. This is the one remaining risk for the company – if the insurance doesn't come in, the company would be in serious trouble.
While it seems as though it should all work out…what if it doesn't?
Learn more about Emerald Holding, Inc. by visiting www.emeraldx.com.