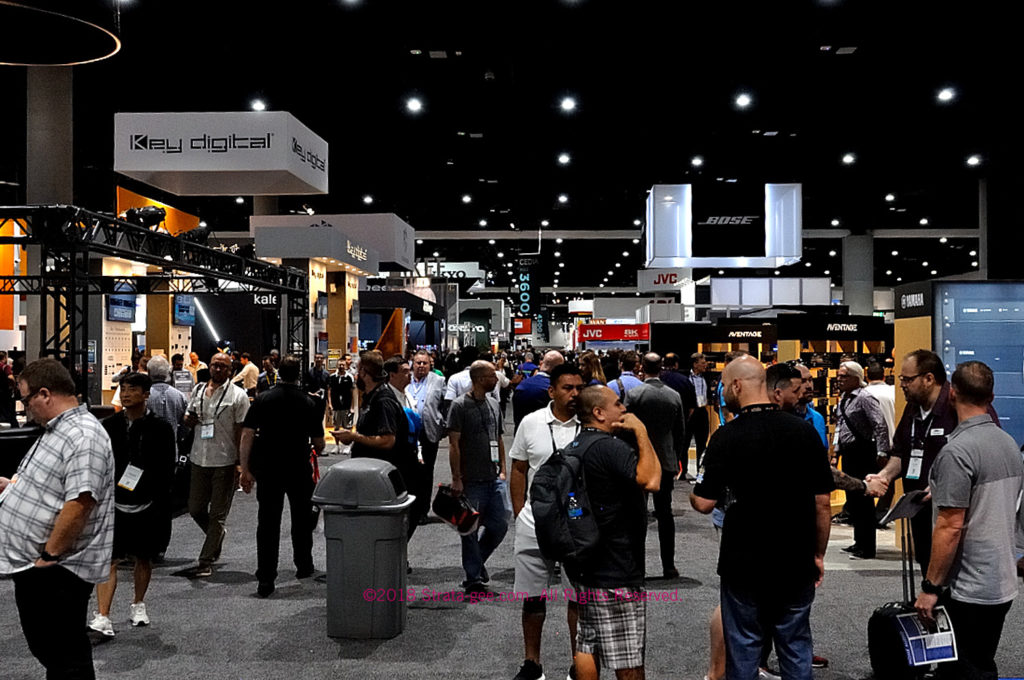 Emerald Expositions Events, Inc. (stock symbol: EEX) reported last week that attendance at CEDIA Expo 2018, the first Expo run totally by Emerald Expositions employees, had an attendance of "more than 20,000 home tech pros" or flat as compared to their announcement of "more than 20,000 home tech professionals" at the event last year.
See more on this announcement from Emerald which has some new data…
As we noted last year, Emerald's announcement in 2017 represented a fairly significant jump from attendance of 18,750 in 2016 to the "more than 20,000" claimed in 2017. This total was 6.67% higher, representing at least 1,250 more attendees.
This 2017 result was the best attendance figure since 2010, and it equalled their total attendance of 20,000 in 2009. The biggest CEDIA show ever remains the 2007 Expo, when 29,000 attendees hit the floor, just as a major recession was about to rock our world.
Total Attendance was Flat
Last year, our informal exhibitor survey suggested the attendance had increased, although the 20,000 amount finally announced was higher than most of those I spoke with would have estimated. This year, Day 1 attendance appeared robust, but traffic noticeably dropped off on Days 2 & 3. This made it quite tough to guess how the total attendance would work out.
But, as mentioned in my post CEDIA Expo 2018: That's a Wrap, I had finally concluded:
Hard to gauge whether it [Expo attendance] was up or down as compared to previous years, but it didn't appear to be dramatically different from last year in San Diego, one way or the other.
Greater Marketing; Designers Added
Looks like I pretty much nailed that one right on the head. However, Emerald must be a touch disappointed, as they had stepped up their show marketing as compared to past Expo marketing efforts. Not only that, but Emerald tried hard to attract designers – an adjacent "specifier" community that they are convinced we should have some synergy with. Still, overall it was not a disaster, it was a fair showing.
Emerald also surprised me by releasing the number of exhibitors, saying there were "nearly 500 exhibitors" at the event. Last year, try as I might, I could not get Brianna Morris to tell me the number of exhibitors at Expo 2017. So I embrace this teeny, tiny baby step towards greater transparency.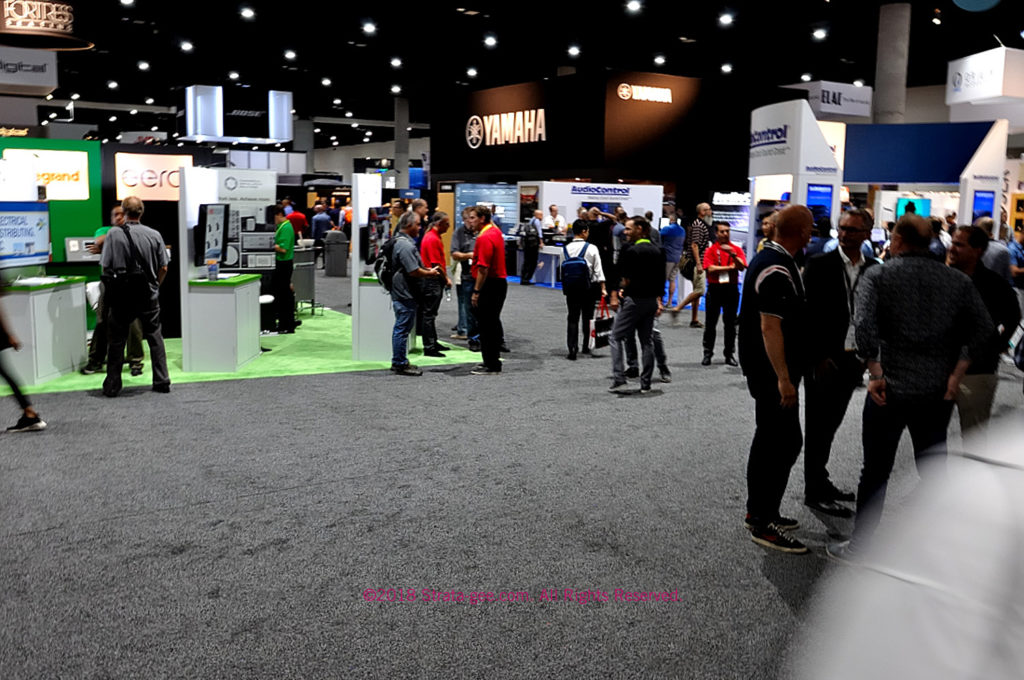 Deliberate Obfuscation
Of course, I really dislike their deliberately foggy language, such as "nearly 500" and "more than 20,000," which makes it difficult to compare with the more precise numbers from years past. While Morris told me that was for "competitive" reasons – who they're competing with is unclear, there is no other such technology show. Opacity such as this does not serve our community well.
Emerald also attempted several new initiatives to try and draw attendees, such as their TechTalks and TechBites. TechBites gave certain companies the opportunity to pitch their newest invention to the floor crowd in 6-minute quickie presentations. TechTalks offered longer form content with panel discussions on topical issues. TechTalks were prepared and conducted by Emerald's media division… CE Pro.
Next Year, On To Denver
I did not get the opportunity to view either of these initiatives, so I can't really comment on how successful they were. Did you attend any of the TechBites or TechTalks? Tell us about it in the Comments section below this article. Were they interesting? Did you learn something? Were there a lot of attendees in the audience paying attention?
If you know, I would like to find out more.
In any event, on to next year, where the show moves to what is widely thought to be the location most popular with CEDIA members – Denver, CO.
Learn more about the CEDIA Expo by visiting: www.cediaexpo.com.