Once again, disaster strikes at the heart of the supply chain as reports are only now emerging about another factory destroyed in a major fire on March 19th that forced yet another semiconductor (chip) fabrication plant (fab) off-line. The fire took out the first floor of the Renesas Electronics factory in Hitachinaka, Ibaraki Prefecture, Japan – just north of Tokyo, according to a report by the Nikkei.
See more on another factory destroyed by fire…
Renesas Electronics is the second largest semiconductor manufacturer in the world, behind only NXP Semiconductors, in making chips largely for the automotive industry. The company's CEO, Hidetoshi Shibata, has said he believes they will be able to "fully recover" from this fire in about four months. However, much of their lost production will not be made up from getting this factory back on-line, but rather through increasing production at their other factories and outsourcing. I have to say that the media in Japan seems a little skeptical that the impact of the fire will be turned around that quickly.
According to reports out of Japan, on the night of March 19th at 2:47am, a fire broke out on the Renesas Naka (shortened form of Hitachinaka) factory's first floor. By 8:12am, local fire crews had extinguished the blaze. Thankfully, there were no employee injuries or deaths as a result of this fire. However, a total of 23 production machines used in the manufacture of semiconductors were damaged, according to Shibata.
Fire Destroyed 'Naka' Factories 1st Floor Where Wiring Takes Place
The first floor of the Naka factory is where wiring activities take place. The second floor of the facility is where transistors are attached. Parts under construction move between the first and second floor where their various manufacturing processes take place. Because of this system, even though the second floor was said to be not badly damaged, it too is shut down until the first floor has been renovated.
CEO Shibata told reporters, in an online presentation about the impact of the fire, that they have about a 2 or 3 months supply of "semi-finished" products at the factory. He noted that these could be quickly finished within a month or so once the facility is back up and running. However, it takes quite a bit longer – around 120 days – to manufacture a chip from scratch.
Multiple Disasters Have Crippled the Global Supply Chain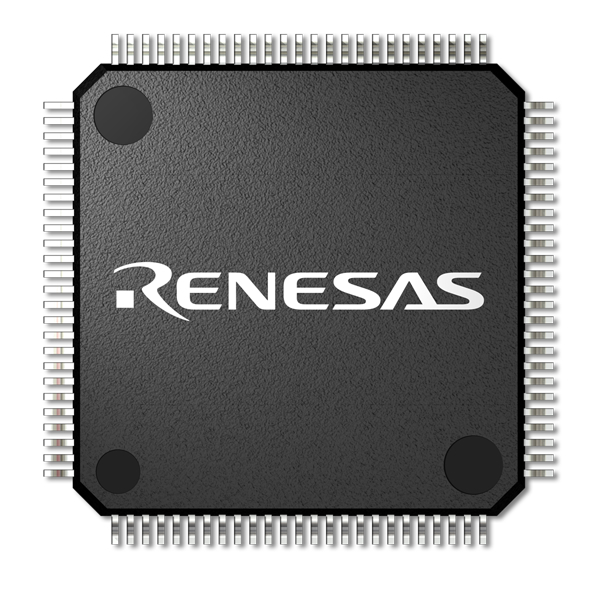 "We will do our best to make the gap as short as possible," Shibata told reporters. He then admitted that, even in the face of his rosy projections, the company will ultimately be out of semiconductors "for a month or two."
This is yet another blow to an already over-stressed global supply chain that has shut down factories making everything from automobiles to mobile phones around the world. There has been a multiplicity of disasters including pandemics, fires, floods, earthquakes, snowstorms and more all impacting facilities attempting to feed the supply chain. Strata-gee has extensively reported on these issues, such as our story on Sony's popular digital cameras having availability problems. You can find this story and others by entering the terms "supply chain" in the search bar on the top right of this page.
A Destructive Fire
Renesas said that the fire destroyed 11 of the total of 390 production machines on the first floor. Then, after a deeper inspection, they discovered another 12 machines had various degrees of damage – including soot and chlorine contamination from the fire – that would require reparations before they could be put back in operation.
On top of this, semiconductors require manufacturing be done in a "clean room." Not only was production equipment in the factory destroyed by the fire, but so was much of the existing clean room.
What Caused the Fire
The company has already ordered new machines to replace those totally damaged in the fire. These new machines are expected to arrive sometime between April and June.
Renesas told reporters that the fire was the result of an electrical overload in a factory that was running at "more than 90% of its capacity" when the fire broke out. This statement has caused some to speculate that the company was guilty of overworking the factory to take advantage of the global shortage of chips. Executives with the company changed their tune and said that "the ultimate cause of the fire remains under investigation."
Renovations Have Already Started
To demonstrate how quickly they feel they can renovate the factory, Shibata showed two images of a section of the first floor. On one side, you saw a photo of the extensive damage done by the fire. Next to it was another photo showing that the mess has already been cleaned up and scaffolding erected to begin repairs.
Upon closer questioning by the media, Shibata said that he feels that they will be able to make up the lost production by the "third and fourth quarter" of this year. How will Renesas accomplish that? The CEO said they will try to increase some production at other Renesas fabs – and they will seek to work with "other manufacturers."
Renesas Holds Major Share of Global Semiconductor Market
Renesas holds about 20% share of the global market for microcomputers used in cars and other tech gear. They are one of just a handful of major chip manufacturers feeding the supply chain for this critical component.
Learn more about Renesas Electronics by visiting: renesas.com.