Earthquakes & Snowstorms Hit an Already Stressed Supply Chain
Since Strata-gee began tracking the story of our stressed-to-the-brink supply chain last year, the situation has only become more dire. Not only has the pandemic caused a once-in-a-hundred-years impact on the supply chain, but adding to that whipsaw from the collapse of demand to then off-the-charts demand, we can now add fires, earthquakes, and snowstorms to the mix.
It all adds up to a concerning level of stress to our supply chain that will impact product availability in multiple product segments, including residential and commercial technology.
Mother Nature mauls the supply chain…
Late Saturday night this past weekend, a large magnitude 7.1 earthquake hit eastern Japan, causing a lot of damage and injuring more than 150 people (thankfully, no deaths). The quake was centered in the ocean off the coast of Fukushima, an area north of Tokyo. Officials say that this quake was actually an aftershock from a previous earthquake. That quake was the even stronger Tohoku earthquake which took place in the same spot ten years ago.
Just this week, major snowstorms and record cold temperatures hit a broad swath of the middle of the US. States as far south as Texas had sustained freezing temperatures (as much -30° F) and record setting snowfalls that tested regional and state power infrastructure. The result was widespread power outages.
What Do These Two Unique Events Have in Common?
What do these very different types of disasters have in common? Both caused the shutdown of major semiconductor manufacturing plants – further stressing the already fragile global supply chain by causing a further downgrade in production capacity for these much-needed technical components.
Renesas, one of the world's largest semiconductor manufacturers, had a plant in Fukushima that was forced to shut down abruptly when the area lost power. They are inspecting the facility and its systems, including the all-important "clean room," for any further signs of damage. They hope to determine whether or when production can restart there.
Similarly, Samsung Electronics was forced to shut down its semiconductor manufacturing facility in Austin, Texas – its largest such production facility in the world outside of South Korea – as the region has been hit with both power outages and voluntary power shutdowns (rolling blackouts) as the area struggles to provide enough power in the state.
Strata-gee Raised the Supply Chain Issue a Year Ago
Strata-gee first raised the issue of the failing supply chain almost a year ago in the wake of the global spread of the SARS-CoV-2 pandemic. At first, we saw the impact of worldwide shutdowns and quarantines, including of the large network of suppliers feeding the supply chain with raw materials, parts and components necessary to make the critical semiconductors, components and subassemblies that are used in a wide variety of consumer and commercial products.
As Strata-gee sought to develop some data surrounding this event, we distributed a fairly extensive survey of our subscribers here…and then a follow-up survey here. It was clear in those surveys that the supply chain had become unreliable, often leaving dealers in the lurch.
First Too Little Demand, Then Too Much Demand
Then, demand rebounded and the opposite problem emerged. We went from shortages due to the collapse of demand…to shortages based on demand outstripping production capacity. Not only was Tech screaming for more supply of semiconductors, but now the automotive industry (and other industries) was screaming as well…maybe even a little louder. In fact, some auto manufacturers around the world were putting political pressure on their governments to get involved.
With the issue now centered squarely around a global shortfall in production, the semiconductor manufacturing industry scrambled to try and beef up capacity. But, and you can only truly appreciate this if you have direct experience working in manufacturing, increasing the manufacturing of semiconductors is a concept that is easy to say, and devilishly hard to do.
Could This be The Straw that Breaks the Camel's Back?
These latest incidents by themselves are not of such a scale that they would bring down the semiconductor supply chain. But occurring as they did within days of each other…and after the sequential impact of COVID-19, then the AKM fire…these latest disasters could be the straw that breaks the camel's back.
A report in the Nikkei noted that the recent Fukushima earthquake forced the shutdown of Renesas Electronics and others. For example, the Shin-Etsu Chemical plant in Shirakawa, which makes silicon wafers used in semiconductor manufacturing, was also forced to stop all production for a time.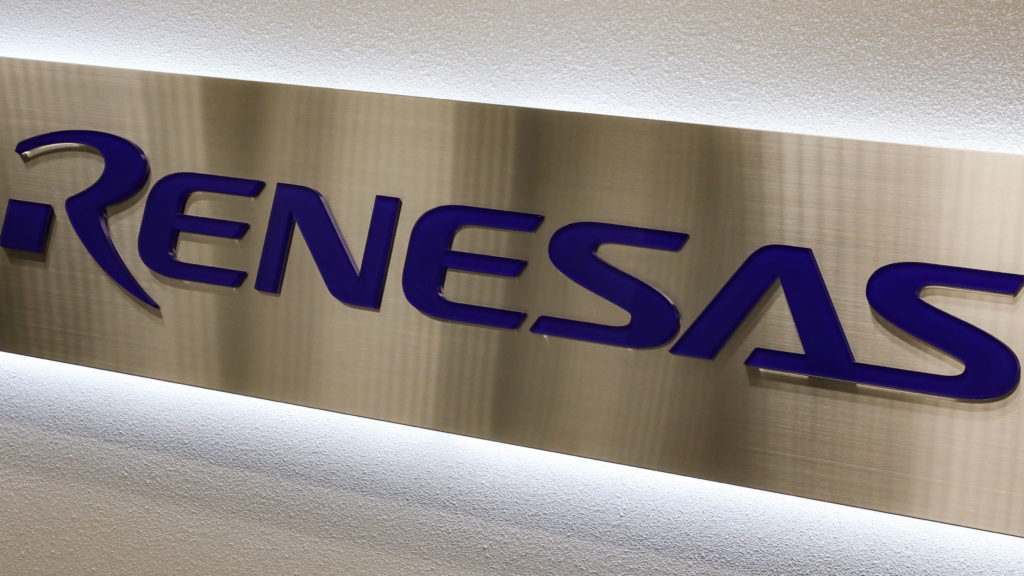 Samsung's Plant Closing will Exacerbate the Shortage
Down in Austin, Samsung's semiconductor factory was forced to close down on Tuesday. Since then, yet another storm has moved into the area on Wednesday and there is no word yet on when Samsung will restart production. Analysts say this closing will almost certainly exacerbate the global chip shortage, according to a Nikkei report.
The worldwide chip supply is already very constrained, and what Samsung is encountering in Austin would add fuel on the fire for the short term. Such news would also make the market more anxious."

Liu Pei-chen, an analyst at the Taiwan Institute of Economic Research, said to the Nikkei
Supplies Intel, Qualcomm, Nvidia and Samsung Too
The Samsung factory in Austin mainly produces logic chips for Intel, Samsung, Qualcomm and Nvidia. It also produces chips used in Tesla electric vehicles.
The price of Samsung's stock dropped 2% Wednesday on news of the plant closure.
Earlier this month, Renesas CEO Hidetoshi Shibata told the news media in Japan that demand for semiconductors remains extremely high.
Renesas CEO Said This Just Before the Earthquake Hit
Demand is expected to be strong in the first half of 2021. April to June will be stronger than January to March. Expanding capacity would take a very long time. I see no prospects of output expansion producing an impact this year."

Hidetoshi Shibata, CEO of Renesas Electronics
Three days after he said this, the Fukushima earthquake hit, shutting down their manufacturing facility there. I'll bet he needs to revise his forecast again.