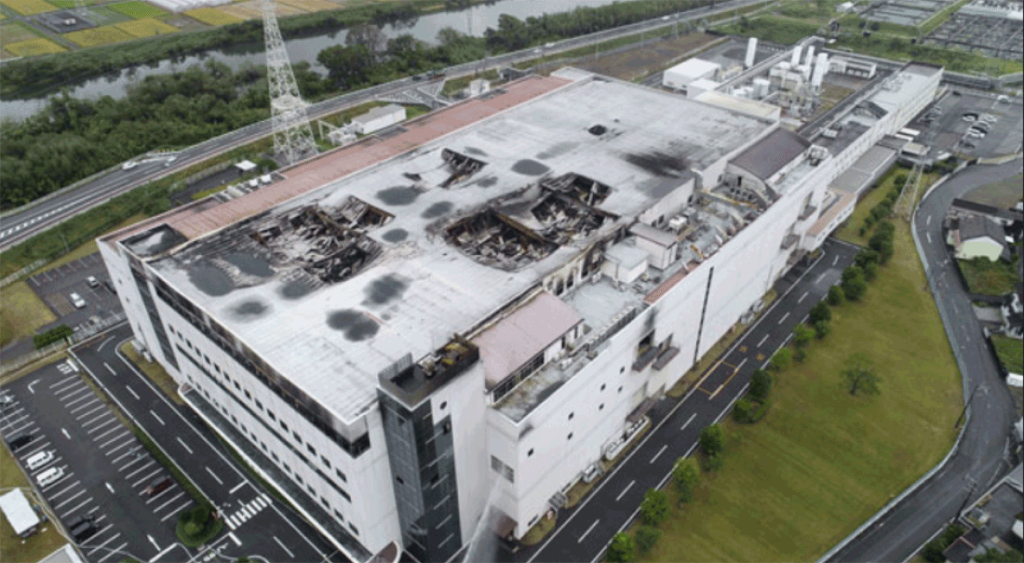 Massive AKM Factory Fire in Japan to Disrupt Global Supply

of Critical Digital

ICs
Just when you thought 2020 was almost over and the COVID calamity and its associated disasters were mostly behind us, a source tipped Strata-gee off to a major new disaster that will almost surely cause a significant disruption in the 2021 supply of those critical A/V products we all use/sell/and install every day. You may not be aware of this AKM fire story now, but we are all facing what will likely be another major supply chain headache in the near future.
Warning – your supply of key products is now threatened…
In dramatic news reports coming out of Japan, we learn that an Asahi Kasei Microdevices (AKM) factory based in Nobeoka City, Miyazaki Prefecture, Japan has suffered a devastating Dante's Inferno – a fire that burned uncontrolled in the factory for three days. Firefighters struggled to directly fight the fire, as many were overcome with toxic fumes and reported "skin abnormalities" as a result of exposure to the burning stores of caustic chemicals that are used in the manufacture of integrated circuits.
After burning for 82 hours, local fire companies were finally able to bring the conflagration under control, but the factory was left severely damaged and completely shut down. Fortunately, none of the factory's 400 employees were killed in this incident. Media reports indicate that the multi-alarm fire required multiple responding fire companies that employed at least 10 large ladder trucks and multiple chemical fire trucks, along with no fewer than 40 firefighters to battle the blaze over three days.
Why You Need to Know About the AKM Fire
So why am I telling you about a devastating fire taking place thousands of miles away in Japan? Because AKM is one of the world's largest manufacturers of large-scale integrated circuits (LSIs), including digital-to-analog converters (DACs), analog-to-digital converters (ADCs), as well as other related components used in the manufacture of a wide variety of consumer and professional products in the audio and appliance industries. Sources are informing me that the impact of this event has not yet been felt by dealers and users in the United States, but it will be in the near future.
Strata-gee has obtained a copy of a communication that AKM sent to their customers (manufacturers of electronics products using AKM chips) and other related parties, apologizing for this event. In this communication, the company said it had not yet determined the impact of this disaster on their ability to supply chips as contracted.
The manufacturing department manufactured semiconductor integrated circuits (LSIs), but the impact on property damage and business performance is unknown at this time."

Communication from Asahi Kasei Microdevices to manufacturing customers
Multiple Sources Tell Me That This is a BIG Deal
A source has told me that this disaster is a very big deal that impacts the pro electronics business, as well as the consumer electronics business. In an email, this source says that "AKM parts are used in a large number of receivers, TVs, sound bars, disc players…" and more.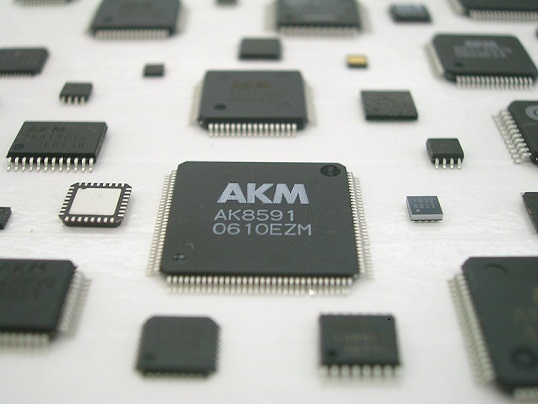 As I was unsure of just how big the impact of this story was, I began reaching out to several industry manufacturers. In a few cases, I was told that the impact would be minor because their brand doesn't use AKM parts in its products.
Manufacturers Refuse to Talk On the Record
But many outright refused to discuss the matter with me at all. This was my first indicator that suggested that this supply chain story may in fact be a huge story. Some I spoke with admitted – off the record – that this was a potentially huge problem. Keep in mind, these chips are not simply mounted in some kind of a socket that would allow another chip to be purchased and plugged in in place of the AKM LSI. Rather, AKMs LSI is an integral part designed and soldered into the whole circuit board layout which will now need to be redesigned if the company decides to move to a replacement chip. This is a huge, expensive, time-consuming deal.
Another reason some of those manufacturers declined to speak with me on the record, is that they wish to avoid causing a panic amongst their dealers as we enter a critical holiday sales period. The fact is that most manufacturers already have some level of inventory of AKM chips used for manufacturing their products. This means there will not likely be any immediate impact as a result of this factory disaster. The ultimate impact of this event will depend on how long it takes AKM to bring their damaged factory back on line. But this is certain to be a 2021 supply chain issue that many, if not most, of us will face.
AKM Suggests They Have a 'Work Around'
AKM is saying that they believe they can minimize the impact by contracting out the manufacture of their chip designs to outside subcontractors. Additionally, the company is claiming in some reports that they believe that they will be able to repair their factory and bring it back online in about six months time.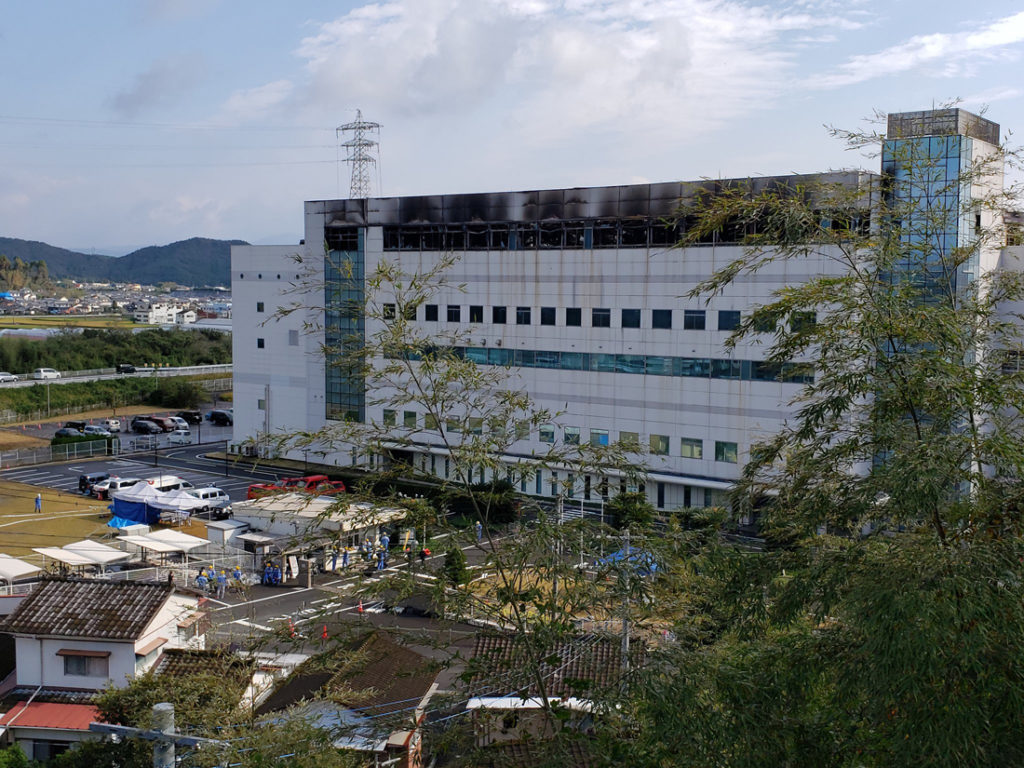 I can tell you that sounds overly optimistic. The AKM factory was severely damaged and there may be structural issues with the building itself to deal with – let alone all of the machinery and internal mess and production floor devastation to rebuild. I've talked to a couple of knowledgeable industry insiders who find the six month time line unlikely.
Sound United Provides a Statement on the AKM Fire
So another reason that some manufacturers declined to speak with me about this topic is because the scope of the situation is not yet entirely clear. Many are waiting for further clarification from AKM – while hedging their bets by simultaneously studying the possibility of redesigning products to shift to a different brand of LSIs.
One company I reached out to, Sound United, declined to speak at length with me about the issue, but did provide a written statement (via email) on the situation as it stands now from their perspective.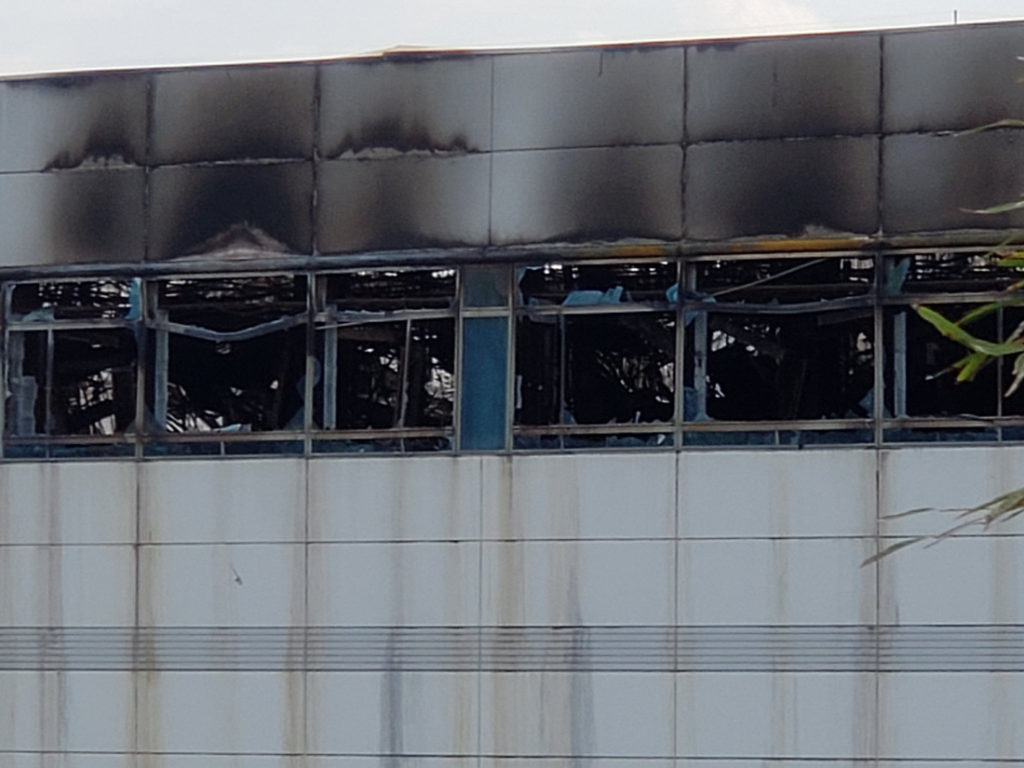 'We're Gold for the Near Term'
I did have a short chat with Sound United's Manager of Global Communications Paul Wilkie who recommended that I use the statement as the company's official comment on the matter. But Wilkie wanted Strata-gee readers to rest assured that the company has ample inventory of AKM components to carry them well into 2021. He added: "Our main concern as a result of this, from the dealer point of view is what does this look like for the dealer, does this make them want to cancel orders? We wanted to make sure that everybody knew out of the gate, that for right now we're gold for the near term."
We were saddened to have heard the news of the fire at the AKM factory in Japan. Having been long-time partners and personal friends with the AKM team in North America and in Japan, we sympathize with AKM as they work through this challenge.

The good news is we have the parts we need to ensure our dealer partners have products to sell during the holiday buying season this year, and into 2021. Further, we're in talks with multiple parties to better understand the long-term effect on our product supply with an eye towards mitigating potential shortages in the future. That picture is coming into clearer view, but still requires much due diligence.

Let's remember that after the 2011 Japanese earthquake there was significant damage to our Shirakawa factory, yet we bounced back from that in short order. We believe that level of resiliency is shared among our friends and colleagues at AKM and we look forward to them being operational in the future.

Brendon Stead, senior vice president of product development at Sound United
What About Your Supply Risk?
If you you are concerned that you may be impacted by this shortage, I suggest you speak openly with your suppliers to see if they have any exposure to potential future product shortages due to their use of AKM LSIs. Dealers, for example, may also need to prepare to take steps to mitigate any impact on their business by adding suppliers of similar products or models that use LSIs from a different source.
But start by talking to your supply partners and giving them the opportunity to share with you their plans.
Learn more about AKM Microdevices by visiting: akm.com.