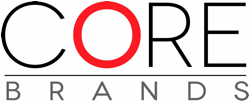 Core Brands, LLC, a division of Nortek, Inc., announced Tuesday that Atlantic Integrated, a Rockleigh, NJ-based sales representative company, has been awarded most of its brands for representation in the New York Metropolitan region and Fairfield County, CT. This appointment is effective immediately and represents a realignment of the brands under one rep firm.
See more on this major announcement for the NY metro market…
The Core Brands announcement indicated that the agreement with Atlantic Integrated is for the representation of 9 of the 11 total brands marketed by Core Brands. These brands are: Aton, ELAN, SpeakerCraft, Panamax, Furman, Niles, Sunfire, BlueBOLT and Xantech. The other Core Brands' lines apparently not included in this agreement are Korus, and Proficient – neither of which rely on sales representatives.
For many years now, Atlantic Integrated had represented SpeakerCraft, Furman and Panamax. This new agreement brings the rest of the Core Brands lines under their control.

In the announcement from Core Brands, we couldn't help but notice the reference to Atlantic Integrated as "the former Savant area rep." Knowing that Atlantic Integrated had represented Savant Systems for several years, we reached out to Dave Humphries, the principal of Atlantic Integrated to get more details on this transition.
Humphries told us that Atlantic Integrated resigned Savant some 60-days ago. We asked if that was in order to put this arrangement together with Core Brands and he told us that this was the case. We asked Humpries why, after so many years of representing Savant, would they switch.
"You know Savant obviously is a great company and they have their own direction," Humphries told us. "But we felt that the Core Brands package was a better fit for us."
Humphries went on to explain that, unlike a lot of other rep firms, Atlantic Integrated is a "technical firm."
"The people that work with us all have engineering degrees," Humphries explained. "One of my salespeople actually comes from the Marine Corps with an IT and telephony background. So we don't come from the historic audio world. The way we're geared is to these types of lines – which is control, networks, cameras, DVRs and stuff like that. So from our perspective, this is a really good fit because this is what we do every day."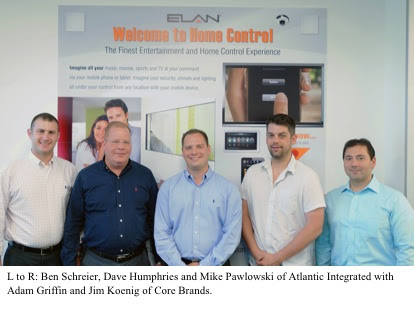 It is interesting to note that this dramatic expansion with Core Brands includes a territory expansion as well. Historically, Fairfield County, CT has been handled by New England-based sales rep firms. There was no explanation given as to why Core Brands chose to expand the region as well as the brands.
Dave Keller, Core Brands' Senior Vice President of Sales, said in a prepared statement: "Atlantic Integrated is the most respected sales rep firm in the entire New York metropolitan area. The ELAN control platform combined with our audio and power brands and representation by Atlantic Integrated will more effectively present the complete Core Brands value proposition to dealers throughout the New York, New Jersey, and Connecticut sales regions. In doing so, we will be able to offer these dealers an exciting new series of profit generating sales programs leveraging the substantial product attachment opportunities between ELAN and our audio and power brands."
For more information on Atlantic Integrated, visit: www.atlanticintegrated.com.
To learn more about Core Brands, see: www.corebrands.com.