BREAKING NEWS
With almost two years away from the market after their acquisition by Sound United in January 2018, Classé says it will return to the audiophile electronics market in January 2020 with the launch of their new even more upscale Delta Series line consisting of two new amplifiers and one new preamplifier/DAC. But after so long away, what will it take for the company to re-establish the brand?
See more on the return of Classé…
Elsewhere on Strata-gee, I reported on the mysterious disappearance of Classé and the reasons why it receded from the market after their acquisition by Sound United two years ago. Now the company says it is ready to return to the high-end market with a new vigor, a new line of newly-engineered electronics, and a new owner that company executives say is completely committed to their success.
First, consider where the company finds itself. In 2017, their former parent company, Bowers and Wilkins (B&W) was acquired by a Silicon Valley company that decided it no longer wanted to be in the high-end electronics business. By October 2017, they shut Classé down, dismissed all employees, and that was that.
Exited the Market Two Years Ago
Then, in late 2017, Sound United came calling and by January 2018, they closed on a deal to acquire the company. But by then Classé had been closed down completely, including abandoning their Montreal facility, and letting all employees go. Thus began a rebuilding process that has taken almost two full years to complete.

Dave Nauber, Sound United's Brand Director of Classé, told me in a telephone interview this week that at the time of the Sound United acquisition, the company had an inventory of Sigma Series products remaining in stock. It took them about 10 months to sell through all of that inventory and since then, over the last year or so, the company has been simply servicing existing products, selling upgrade kits and offering modules. But for all intents and purposes, they were out of the market.
So where does that leave them with Classé dealers?
"Well…we'll see. You can kind of picture that most of the dealers will have sold off things they had on the shelves. The new products are more expensive than a lot of the older products, so some of the dealers who might have been good Sigma Series dealers might not be interested in the new, more expensive Delta Series."

Dave Nauber, Sound United Classé Brand Director, on whether they have held on to their previous dealer base since leaving the market two years ago.
Starting Anew
So now, in essence, Classé is starting anew. Employees were hired back, a new engineering center was built, and now a new Delta Series of products is ready for launch in January.
There are three models launching in the new Delta Series – a mono amplifier, a stereo amplifier, and a new digital preamplifier/DAC. The Delta series represents the company's latest engineering and, I'm told, are a cut above anything they've done before now.
New Delta Series Amplifiers
The new Delta Series amps offer dual modes including a pure Class A "true to the source" mode – up to 35 watts on the Mono amp and up to 12.5 watts/ch. on the Stereo Amp – an "informed design," ICTunnel active cooling, lateral MOSFET output transistors, 4-pole Mundorf caps, Navcom vibration reducing feet, rhodium-plated Furutech connectors, and more.
The large power meters not only provide diagnostic feedback, they also look pretty cool too. The amps include a CAN Bus, RS-232 and IP communications making them suitable for inclusion in any system, no matter how sophisticated.
DELTA MONO AMP SPECIFICATIONS
Continuous Output Power – Class A: 35 watts/8Ω
Continuous Output Power: 300 watts/8Ω…600w/4Ω…1,000w/2Ω
Harmonic Distortion: <0.0005% at 1kHz
Peak Output Voltage: 148Vp-p into 8Ω
Input Impedance: 82kΩ
Voltage Gain: 29dB
IM Distortion: <0.001%
Signal-to-Noise Ratio: 117dB (119.5dBA)
Slew Rate: 72V/µs
Damping Factor: 700
Dimensions: 17.48″ (W) x 19.37″ (D) x 8.74″ (H)
Weight: 97.7lbs
Price: $10,999 MSRP
DELTA STEREO AMP SPECIFICATIONS
Continuous Output Power – Class A: 12.5 watts/8Ω
Continuous Output Power: 250 watts/8Ω…500w/4Ω
Harmonic Distortion: <0.0016% at 1kHz
Peak Output Voltage: 129Vp-p into 8Ω
Input Impedance: 82kΩ
Voltage Gain: 29dB
IM Distortion: <0.0018%
Signal-to-Noise Ratio: 118dB (120dBA)
Slew Rate: 75V/µs
Damping Factor: 850
Dimensions: 17.48″ (W) x 19.37″ (D) x 8.74 (H)
Weight: 102.3lbs
Price: $12,999 MSRP
Delta Series Stereo Preamplifier/DAC
An cerebral balance between optimized analog and digital capabilities – the new Delta Series Preamplifier/DAC has shortened and simplified signal paths, bass managment, 5-band parametric EQ for all sources, a tone/tilt control, onboard MM/MC phono stage, intuitive touchscreen control interface, Digital Bypass Mode for analog pass-thru, and more.
DELTA PREAMPLIFIER/DAC SPECIFICATIONS – $9,999 MSRP
Gain Range: -93dB to +14dB
Channel Matching: 0.05dB
Input Impedance: 50kΩ
Maximum Output Level (BAL/SE): 18Vrms / 9Vrmsw
Harmonic Distortion (Bypass Mode): <0.0004% at 1kHz
IM Distortion (Bypass Mode): <0.001%
Signal-to-Noise Ratio (Bypass Mode): 130dB(133dBA)
Dimensions: 17.48″ (W) x 17.64″ (D) x 4.72″ (H)
Weight: 29.8lbs
File Formats Supported: USB-F, USB-B, Ethernet,SPwDIF
Inputs-Analog: BAL/XLR (2 pair), SE/RCA (2 pair), Phono RCA (1 pair)
Inputs-Digital: USB-F (1), USB-B (1), SPDIF Coaxial (3), SPDIF Optical (3), SPDIF AES/EBU (1), Ethernet (1)
Outputs: BAL/XLR (5), SE/RCA (5)
Automation: DC Triggers In/Out (2 sets), CAN Bus (1 set in/out), RS-232 over RJ-45 (1)
Price: $9,999 MSRP
All of the new Classé Delta Series models are expected to be available in January 2020.
Distribution Plan – Old Classé Dealers Will Be Approached First
Classé will be offered for sale by their new and robust Sound United sales representative network. They plan to offer the brand on a limited distribution basis to highly qualified, specialty high-end dealer base – with the company management very involved in territory planning. Nauber told me that the company will approach past Classé dealers first to discuss whether this reinvigorated brand makes sense for them.
However, unlike in the past, where the Classé dealers were a subset of the B&W dealer base, the company no longer feels so constrained. Nauber feels there are opportunities for the newly liberated company to look for other logical specialty high-end dealers for the line in areas not previously addressed.
The Future is Looking Bright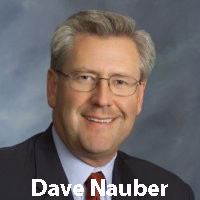 Classé's leader feels that the Sound United reps understand the various market segments, including the premium segment, where Classé finds the greatest level of success. With company management involved, he feels confident they will find the right dealers.
Speaking for myself, I think the fact that the company will go to their previous dealers first is just the right thing to do.
Nauber sounds enthused at the prospect of launching this rollout, and for Classé's future. He told me that Sound United is a Tier 1 technology company that brings new resources that not many high-end electronics companies have access to. Whether its the latest DSP, HDMI, or surround technologies, he is confident that from now on Classé will be on the leading edge thanks to this association with Sound United.
Get more details on Classé by visiting: www.classeaudio.com.