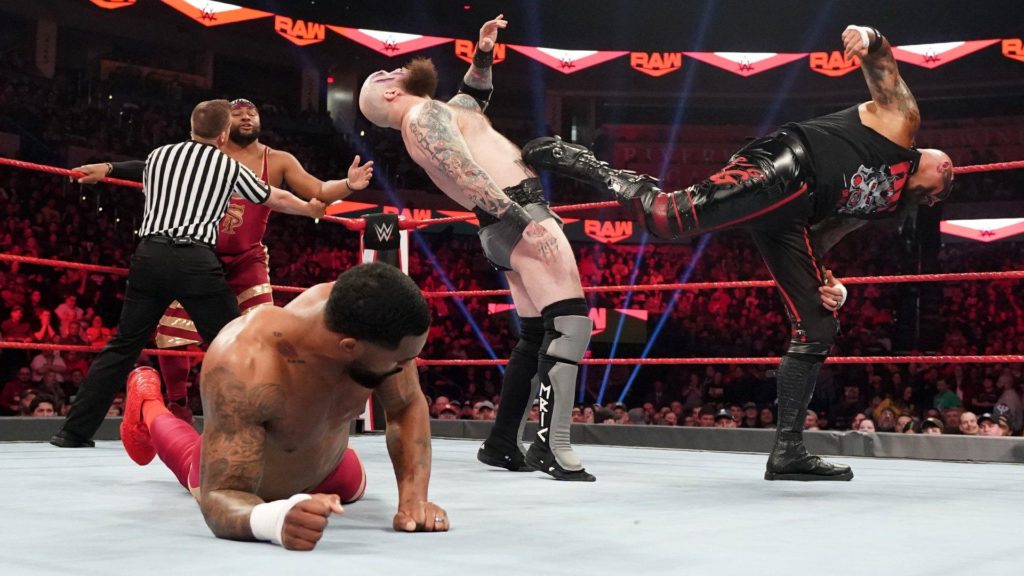 For many, many years the Consumer Electronics Show (CES) – an exposition hosted by the Consumer Technology Association (CTA) – was a huge part of the technology industry. In many ways, it was virtually the embodiment of tech – you HAD to go there to discover the latest products that were being shown to buyers so they could get their orders placed in time for the prime selling season starting in the fall of that year.
CES 2020 – what has become of CES, our beloved technology show?…
Well, the CTA will tell you that CES remains "the world's largest and most influential tech event, where the entire technology ecosystem gathers to conduct business, launch products, build brands and partner to solve some of the world's most challenging issues." But does that description survive scrutiny?
In years past, I've talked fondly about the days of attending CES, which at one time took place twice a year – in June in Chicago…and then, later, in January in Las Vegas. The Vegas iteration was introduced in large part to facilitate the then-nascent car stereo business…whose "on" season began in the Spring. For years, the June show was the biggest tech event. But eventually, the industry was no longer able to support two shows a year, and January in Vegas won out.
Millions of Dollars Changed Hands in a Few Days
As I've often recounted, back in those "salad days" I well remember launching new lines at the show, showing/explaining/demonstrating new products to buyers, and sitting down in our meeting rooms with those buyers to write their orders for these new – and soon shippable – products. It was incredibly exciting…and at times a little stressful…especially if we were entering a new category for the first time. Buyers had to make snap decisions on the fly – a charged environment for them as well I suppose, given that they had to be able to instantly compare models between brands and make their commitments there…on the spot!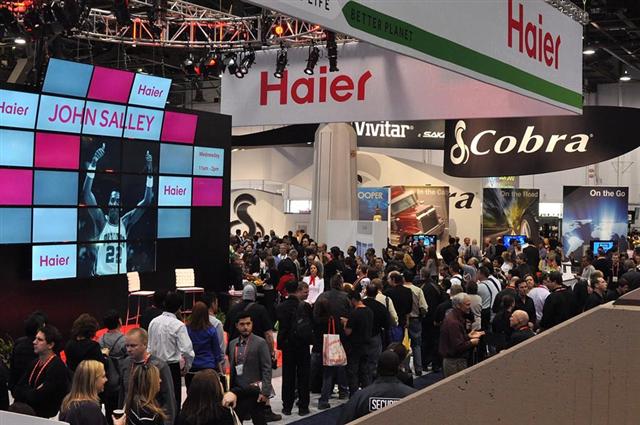 I remember the incredibly warm fuzzy feeling of flying home with a briefcase full of orders. Some retail buyers would give an initial order, others would give an opening order…and scheduled orders for the remainder of the year. There was an electric atmosphere, if you'll pardon the pun, as literally millions of dollars would change hands in just a few days.
Fortunes were made and lost in a matter of days. No, I don't mean at the gaming tables (although that was undoubtedly true as well) – I mean if companies or buyers guessed wrong, they stood to lose a bundle.
CES 2020 – A Small Fraction
Those days are long gone and the new CES is pretty much little more than an exposition. The CTA estimates that there will be 175,000 attendees at the event this year. I'm guessing it is but a small fraction of those that are actually buyers…most are gadget freaks looking for fun stuff to play with…or other tangentially related parties, such as venture capitalists looking at startups, banks/financial types looking for potential loan customers, or marketing companies looking for new clients.
In the wake of the last recession, where CES looked like it might be in trouble – the CTA began expanding the number of product categories supported in order to try and pull in more bodies onto their show floor. No doubt, CEO Gary Shapiro saw this as a pragmatic necessity in the face of the declining popularity of trade shows. And, it seems to be working…as attendance counts remain high. But is it truly a "tech event" as CTA calls it?
The Definition of CES is Changing
I believe the definition of CES is changing. Can we call this a tech event when the industry's most influential and powerful tech companies don't attend? Let's face it, Apple, Google, Amazon, Facebook don't have those massive booths at CES and haven't had one for years. They each hold their own events.
Oh I know, CTA crowed about the fact that Apple would be at this years show – but that turned out to be Apple's Global Privacy Officer Jane Horvath, who along with Facebook's VP of Public Policy and Chief Privacy Officer Erin Egan are there participating in a roundtable discussion on privacy. But there is no Apple booth or presence on the show floor.

Long time readers know that I have propounded on this topic before. Every decision has consequences. When CTA added cars and appliances to the show floor, many in the media – including me – said these are not tech categories. But the CTA has a VERY broad definition of what constitutes TECH. They point to autonomous vehicles and refrigerators with cameras and web-enabled displays in them as tech products. But the appliance attendee is a different attendee than the tech attendee.
CES 'Tech' Exhibitors – John Deere, Procter & Gamble, Bridgestone, Delta Air Lines, DuPont…
And an announcement by CTA this year about CES carries on with that theme. What are the top new things to "watch for" at the 2020 CES according to the CTA?
"Expect the unexpected from non-traditional tech company exhibitors, including, Bell, Impossible Foods, John Deere, NBCUniversal, P&G and WWE. New exhibitors include Abbott, Bridgestone, Delta Air Lines, DuPont, Humana and Weber. CES 2020 will feature 1,550+ new exhibitors."

CTA press release
The Latest Impossible Foods 'Tech' from the Folks Who Brought You the Impossible Burger

Yep, Impossible Foods, the company that sells the Impossible Burger hamburgers that are made from plant-based products, is apparently a tech product. In fact, the Impossible Burger was selected as the Top Technology in last year's CES by Digital Trends magazine. You could say that's brilliant…or you could say that's a sad commentary on the state of the technology business.
One of the new keynote speakers this year is the CEO of Delta Air Lines – opening the door to an entirely new industry. Also notable are the media additions, including NBCUniversal and World Wrestling Entertainment. While there is a complementary relationship between tech and content…these two things are not interchangeable or one-and-the-same. There are several trade shows that more directly address the many segments of the content industry.
The 'Everything is Tech' Show
As CES rushed to be the Everything is Tech Show, I submit for your consideration that something is being lost. Most in the media now refer to CES as "The Gadget Show." Many in media warn their readers that most of what is shown at CES will never make it to market.
Big companies like John Deere or Procter & Gamble seem to be dabbling in CES to see if they can glean a little "tech innovator" buzz for decidedly non-tech companies. Oh sure, P&G has a new electric toothbrush and John Deere has a new "self-propelled sprayer" with a "120-foot carbon-fiber boom" – but are these things truly tech – or meant for the technology buyers attending the show?
Staring at an Empty Roll of Toilet Paper? You Need 'RollBot'?
Yes, P&G is showing a cute little robot that they have punnily called the "RollBot," that delivers a roll of toilet paper to you. That is perhaps a little more germane, but are tech shoppers looking for toilet paper robots? And is P&G the best robot developer to deliver this capability?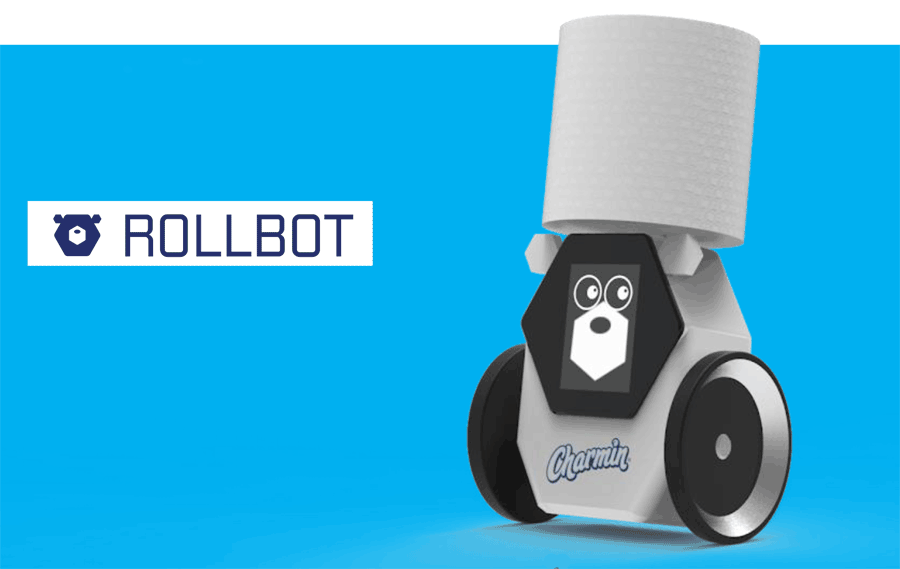 I don't believe that there is a large contingent of grocery-shopping Moms & Dads looking for electric toothbrushes or farmers looking at tractors and sprayers marching around the show floor. I'm sure there are some…but not many, I would think.
To Explain 'Ag Tech' to the Tech Audience… But Why?
Perhaps the real story is as John Deere says in their CES press release…
"One of the important reasons Deere is exhibiting at CES 2020 is to identify and promote current and potential new technologies to agriculture that will enhance farm productivity, profitability and sustainability. According to Laurel Caes, public relations manager for John Deere, company staff will be on hand to explain the ag technology on display to the tech audience in attendance and highlight the important role technology plays in helping to feed a growing world population. 'Exhibiting at CES helps John Deere stay connected to technology advancements and bring the best solutions possible to our customers,' Caes said."

John Deere press release announcing their attendance at CES
I think this roughly translates as John Deere seeks to grab a little of the tech innovator glow, like all the tech companies surrounding them. P&G as well, surely is trying to use CES to help them grab onto the descriptor as a tech innovator.
Well Played, CTA
So to CTA, I'll say, "Well played." Clearly, this strategy has resulted in increases in overall attendance, if divided amongst more niches. While the economy is strong, these and many other companies will experiment with spending the significant amounts of money necessary to participate in a show with only a small percentage of its audience interested in what they are offering. But the minute the U.S. economy is impacted by another economic slowdown or recession – which is likely sooner rather than later – those companies taking these low percentage shots will almost certainly disappear from an event that's just not central to their main marketing efforts.
For the last three years or so, I have spoken with more and more specialty A/V and custom integration folks who tell me they've dropped out of this event. Even some prominent media folks have stopped attending. That's a shame, because in the not-too-distant past, specialty A/V technology was a prime driver that helped to build this show.
A 'Fool's Errand'?
Instead of seeking ways to make this show even more valuable to those companies truly in the tech business…CTA chose to reach out to other business segments and convince them they are…or should be…in the tech business. Without a doubt, that has worked…so far. But this could end up little more than a fool's errand.
I mean no disrespect for those brands that still find this event useful. I have spoken with several East Coast-based companies who find it an effective venue for addressing the western half of the country or for those seeking to outreach to new, incremental market segments. With so many niche segments represented – tech or otherwise – there is no question that a large number of attendees are there. The only question is, do they truly represent your existing customers or an authentic opportunity for your business?
What do you think? Do you see CES as being on the right path? Are farm tractors…flying cars…toilet paper robots…electric toothbrushes…cars…autonomous cars…tires…charcoal & gas grills your business? Are you walking away from this CES feeling as though you reaped a significant return on your investment in time and money to be there? Leave a comment below and tell me what YOU think about CES.