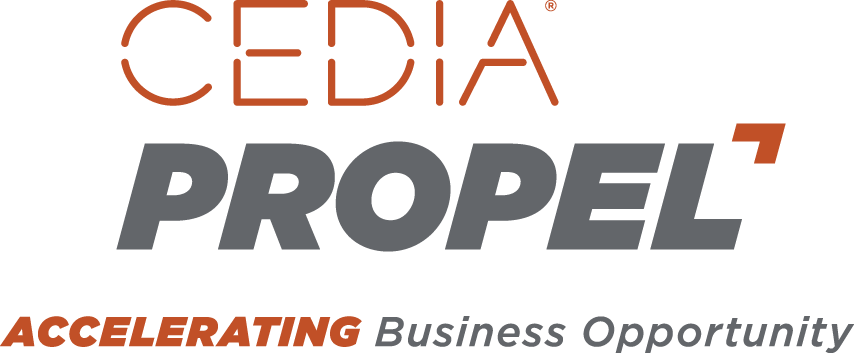 Last week, CEDIA announced their CEDIA Propel initiative, said to be a new "Affinity Program" designed to offer members a new kind of benefit. The announcement caught my eye almost immediately because this program is unlike other other affinity program with which I'm familiar. Typically such programs offer members benefits such as special pricing on health insurance or discounts on UPS shipping and the like. In this case, CEDIA is recommending technology brands who offer discount programs to CEDIA members on their products.
To me, this sounded at least a little bit like the kind of service provided by a buying group.
Where is CEDIA heading with Propel?…
In their prepared announcement, CEDIA said that Propel is "an affinity program designed to connect members to new brands and products in emerging categories." Yes, that's right, CEDIA will select certain brands of products that it will be recommending/introducing to its membership. Those brands, after negotiation with CEDIA, will be required to offer CEDIA members "preferential pricing" as well as "product training." They will also be expected to train members on their technologies and products.
Organization executives tell me that the Propel program is mostly designed to facilitate new, smaller and emerging companies whose products the association feels makes sense for the smart home market, but may not have considered joining CEDIA or approaching their members. But also, CEDIA says their current supporting manufacturer members – including larger companies – may also take advantage of Propel to introduce "and drive adoption of their most innovative products and services."
What Exactly is an Affinity Program?
So what exactly is an affinity program? BalanceSMB, a small business advisory website, defines an affinity program for a nonprofit entity (such as CEDIA) as shown below.
An affinity program is a partnership between a nonprofit organization and a business, where the business offers exclusive services or rates to members, while the nonprofit earns a portion of the sale. Through this relationship—or affinity—both business and nonprofit may enjoy an increase in revenue as well as member engagement."

BalanceSMB.com
In further explaining affinity programs, BalanceSMB offers as an example one association's (the National Association of Nonprofits) affinity program that includes a marketing and creative firm named Firespring. Firespring helps support the association's mission by creating a package of services tailored specifically for the creation of the nonprofit association's members' websites. Another example for the same association is a program with a human resources group that provides background checks for potential new hires of the association's members.
The Common Affinity Program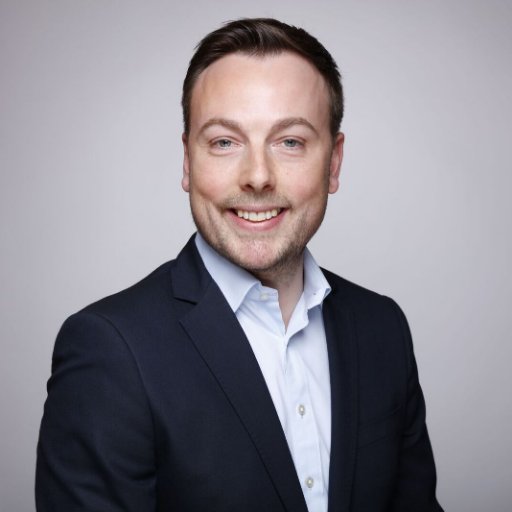 This is how I mostly view affinity programs, certain programs and services, typically at special prices, offered as a benefit for members. I have not heard of associations offering physical products to members as part of such a program. However, in subsequent Zoom interviews with both Giles Sutton, CEDIA's SVP Member Success and Sales…and Jamie Briesemeister, CEO and Co-Founder of St. Louis-based Integration Controls and a member of CEDIA's board, they tell me that it is common for nonprofit associations to have affinity programs featuring products and programs.
"This type of affinity program is very common in the design and build industry," Sutton told me.
Briesemeister said she is not only a member of CEDIA, but also belongs to ASID (American Society of Interior Designers), and after checking to verify, she noted that they too offer an affinity program with product specials.
Participating Brands in the Propel Program
There are currently three participating brands in CEDIA's Propel program – Amazon, Bryte and Immersive Gym. The first two are available only in the U.S., while Immersive Gym is available globally.
Amazon – Amazon is offering CEDIA members discounts of up to a 25% for select Echo and Ring models ordered through their Amazon Business portal. Amazon has also launched a ProPortal which offers a centralized resource for information on all of their devices.
Bryte – Bryte makes a smart bed that it says offers users the ability to experience restorative sleep through its artificial intelligence technology. CEDIA members receive a 20% commission based on the retail sales price of a Bryce Restorative Bed. Not only that, but the integrator's clients receive free shipping and white glove delivery by Bryte – benefits not offered to other customers.
Immersive Gym – Ultra-wide, dynamically adjusting content is projected on the walls of a client's gym, offering a new more immersive experience for their workouts – whether they are on a rowing machine, treadmill, or stationary bike. CEDIA members are the only group to have access to the Immersive Gym product in the residential space and the company will award the integrator a free WaterRower to either give their client, sell to their client, or keep for themselves.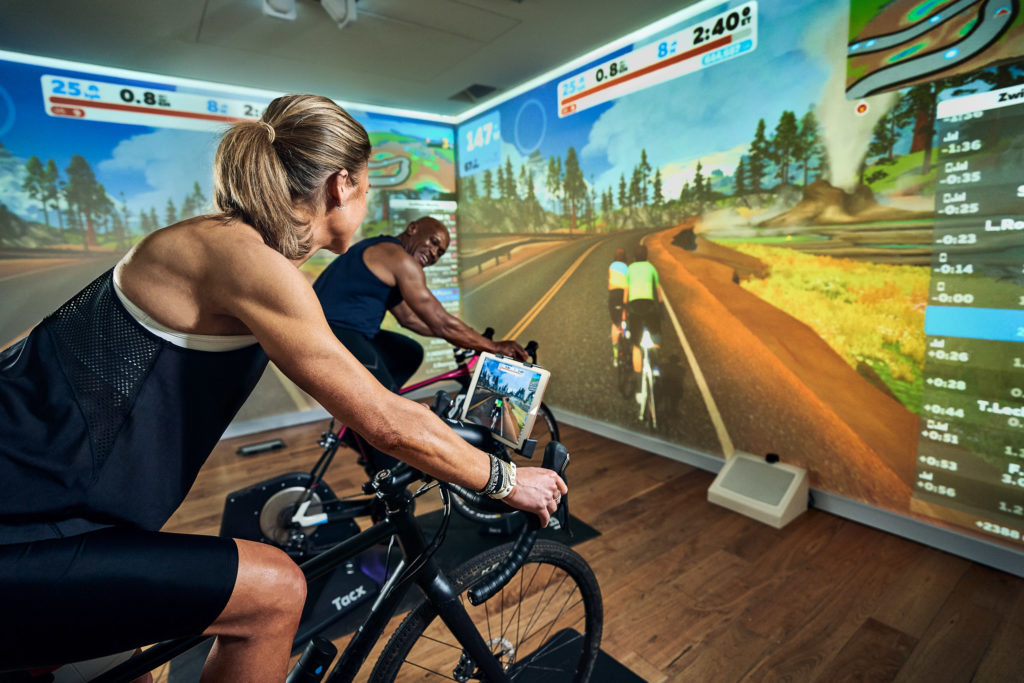 Sutton: This is Something New
Sutton admitted that this type of program is new for CEDIA which, in the past, was more focused on "offering things like preferential deals on vehicle leases and rates on phones and things like that." But this type of program, in Sutton's mind, was "not particularly CEDIA" and they wanted a program that was "more aligned with our strategic objectives."
So just briefly our objectives are connecting new brands and products with the CEDIA channel; and providing our existing members and trade supplier and industry related professional members a way to engage with CEDIA integrator members

Giles Sutton, CEDIA's SVP Member Success and Sales in a Zoom presentation
Thinking Expansively: Expanding Product Categories to Draw in New Members & Brands
Sutton told me that this program is designed to expand product categories at CEDIA and therefore attract new integrators and new brands to the association. In this way, he feels it is propelling the industry forward, hence, the name Propel.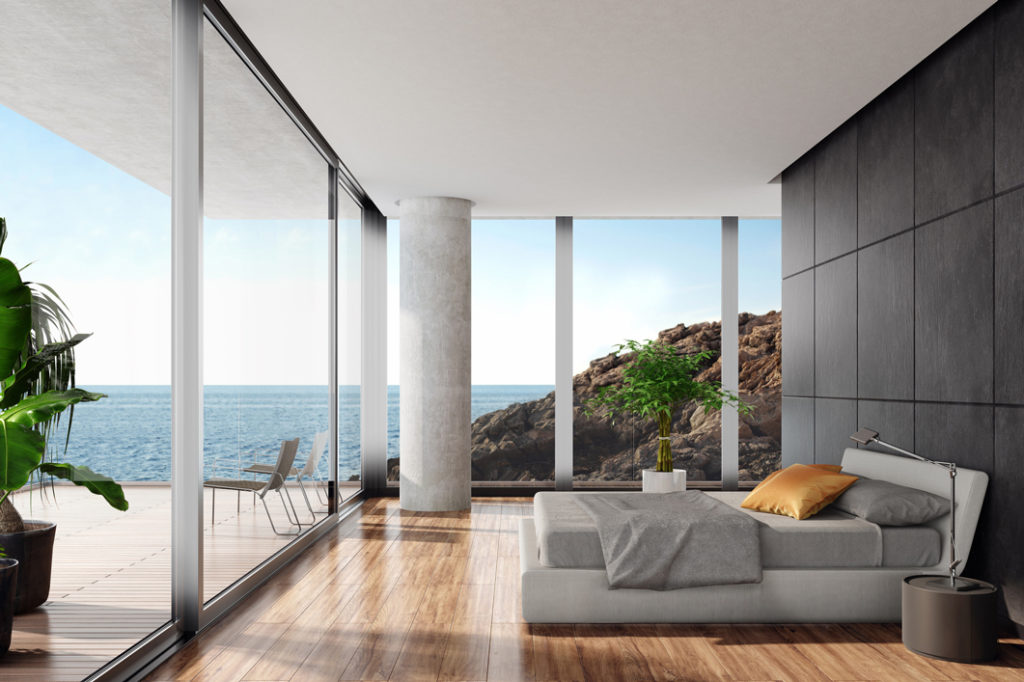 Behind the concept of this program, the association will design Propel with multiple levels of opportunity – IoT devices (like the Echo and Ring devices) at the low end…and the Immersive Gym at the high end. In this way, they hope to expand CEDIA membership with more integrators who play in each of these segments – as well as attract a new variety of manufacturers.
'Could Change the Course of CEDIA…Forever'
Still, when I expressed some concerns about the program, Briesemeister admitted that she too had some hesitation when first presented with the program. The Board, she says, understood this was a big decision – a showstopper, she called it – that could change the course of CEDIA…forever.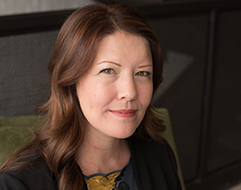 I truly wish we had more time to deliberate before we had to make the decision. Not being a manufacturer, I don't have the same feeling that a manufacturer may. But I wanted to look out for them – distributors, manufacturers. How is this going to impact those people who've already supported CEDIA for all this time?"

Jamie Briesemeister, CEO of Integrated Controls and CEDIA Board Member
It's All Good
Briesemeister and the rest of the Board ultimately came to the conclusion that this program will ultimately be good for CEDIA and for the industry overall. It will also, they project, attract new members, new brands, more loyalty…and, of course, more revenues for the association.
And what will be done with the money this program generates? Sutton said without hesitation,
…we're going to reinvest all of the money that is coming from [Propel] directly into member benefits and programs. So it's going to go towards promoting the association and its members. So maybe an awareness campaign, or driving more tools for our members, like in the area of perhaps workforce development."

Giles Sutton, CEDIA
Learn more about CEDIA's Propel Affinity Program by following this link…
See more on CEDIA at: cedia.net.