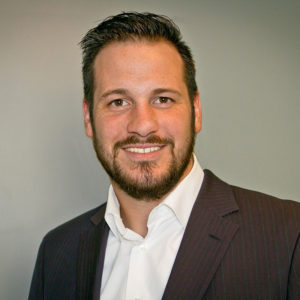 CEDIA has wrapped up the election process for three open board seats that we first told you about here in a post from September. There were a total of seven candidates vying for three open slots. The election is over and ladies and gentlemen we have a winner, er, three winners.
See who joins the Board for 2018…
The winning slate is an interesting mix of the new and the old. Joining the Board for their first time ever is Heather Sidorowicz, President and Owner of Southtown Audio Video in Hamburg, NY and our friend Matt D. Scott (shown in the photo above), Founder of Omega Audio Video in Ontario, Canada…and the host of the ResiWeek podcast. The third slot went to a returning Board member, Ken Erdmann of Erdmann Electric in Springville, Utah whose first stint on the Board was back in 2005 and is also a member of the Board for the 2016-2017 term.
This is an interesting result. Two of these new Board members, when candidates for the Board have made interesting comments about the situation at CEDIA. One of them, Mr. Scott, made those comments to us privately where they shall remain.
Interesting Blog Musings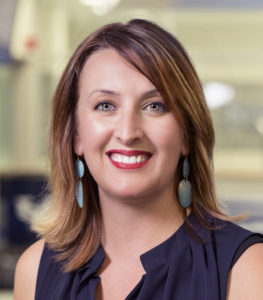 The other, Heather Sidorowicz, has made interesting observations in a blog post on the Residential Systems website where she is a contributing writer. [Disclosure: I also write for Residential Systems, so, in a way, Sidorowicz and I are colleagues. However, we have never met or spoken that I recall.]
In her blog post, Sidorowicz caught my eye when she wrote: "To be frank, I believe that CEDIA is in a precarious position. Between e-commerce giants gobbling up sales, and the lack of a CEO since Vin Bruno's abrupt exit early this year has given the association a bit of a black eye."
Walking into the Storm
Those words caused us to sit up straight, adjust our glasses, and read on. Sidorowicz added: "Without the right people on the board, it is my belief that that CEDIA will be in trouble. We are at a precipitous [sic – I believe she meant precipice] and must step forward carefully; we cannot afford to stand still. If I ran and won, I would be walking into the storm…" [Read the entire blog post here…]
Longtime readers of Strata-gee know we've been quite skeptical and critical of the actions of CEDIA's Board and its Chairman. We are currently investigating some wild claims about the organization's management and are finding some of these claims credible. With this being the case, there is always hope that new directors…even junior directors…offer the opportunity for change.
An Incredibly Large Board
There are currently 17 Board members (including the all-powerful Executive Committee). This incredibly large Board resulted from the global integration initiative in which the EMEA Board and the N. American Boards were put together. According to CEDIA, this number will become a still-large 13 members starting in 2018. Of that 13, we now know 11 members of the Board for 2018.
Heather Sidorowicz….Newly elected
Matt D. Scott….Newly elected
Ken Erdmann….Re-elected
Henry Clifford….Livewire, Richmond, VA….2017-2018
Dennis Erskine….Erskine Group, Vancouver, WA….2017-2018 Immediate past Chairman
Omar Hikal….Archimedia, Dubai, UAE….2017-2018
David Humphries….Atlantic Integrated, Rockleigh, NJ….2017-2018 New Chairman
Hamish Neale….Barco N.V., Kortijk, Belgium….2017-2018
Rob Sutherland….Inspired Dwellings, London, England….2017-2018
Giles Sutton….James+Giles, London, England….2017-2018
Joe Whitaker….The Thoughtful Home, Wentzville, MO….2017-2018
More to Come
Two more Board members will be appointed in January and they will complete the makeup of the Board. According to CEDIA, they are reviewing as many as 28 candidates for appointment to the remaining two Board seats. We have been told that Board members who are "terming out" (term is expiring) could still be candidates for re-appointment.
Even at this slightly smaller 13-seat Board, it's is still so large as to realistically limit the ability of any one (or two) directors to effect any major change. Nonetheless, these new Directors are saying a lot of the interesting things. There's always hope.
Let's see where this goes…