CEDIA has opened voting to fill the three open seats on the board due to term expiration. The organization has selected seven potential candidates, all of whom are integrators with two international candidates. CEDIA says the Boards Governance committee, after an "in-depth process" has determined that these seven candidates "met the competencies required" to be placed on the ballot.
See more on this election process…
It is a time of great change for the organization as the Board is overseeing the creation of a new strategic plan (by a consultant in England), the building of a new headquarter building, the charting of a new post-show organization, the hunt for a new CEO, and more. These new directors will have the opportunity to input into these decisions, but only to an extent – as the board has thirteen members that are already deeply involved in all of these events.
The seven candidates for the three open Board positions are:
·         Scott McAllister, Electronic Systems Architect – Gold River (Sacramento) CA USA
·         Ken Erdman, Erdman Electric – Springville, UT USA
·         Ted Sprague, Lavish Theaters Corp. – Healdsburg, CA USA
·         Craig Gradus Samson, Look & Listen – Morningside, QLD Australia
·         Matt D. Scott, OMEGA Audio Video – Ontario, Canada
·         Ric Johnson, Right at Home Technologies, Ltd. – Ada, Ohio USA
·         Heather L. Sidorowicz, Southtown Audio Video – Hamburg, NY USA
You can see more details on each of these individuals at this link (click on their name).
Each CEDIA member gets one vote in the election and voting will continue to run until October 16, 2017. The new Board members will be seated on January 1, 2018.
Two Additional Open Seats to be Appointed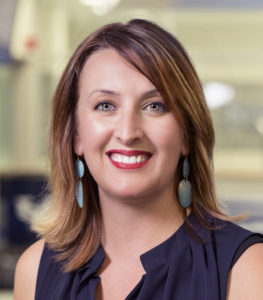 In addition to the elected Board positions, CEDIA also has two appointed Board seats open. These Board residents are selected by the Board itself and CEDIA says it has 28 candidates to choose from. Appointed Board members can come from any CEDIA related member, including manufacturers, service providers, and integrators.
Of the two open slots for appointment, one is to be filled by an EMEA candidate, the other from outside that area…most likely the US. The vote on these candidates by the Board will take place after the new elected members are seated, with the appointed members taking their place at that time.
Outreach Develops Women Candidates
Finally, the Board noted that there has been a noted increase in the number of women seeking a seat, including one for the elected Board, and six competing for appointed slots. CEDIA says this fact is the result of "outreach" by CEDIA and its members.
CEDIA members' company administrators received an email with a link to the voting site. Remember, only one vote per company is allowed. Members can also vote in the CEDIA booth during the CEDIA 2017 show.
See more about CEDIA at www.cedia.net.