New Brand Hits Key Milestone – Launches 'Generation 2' Products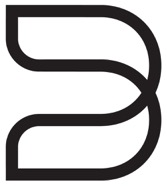 This week in New York City, executives from Lenbrook America and Bluesound conducted a media presentation informing them of a major update to the Bluesound brand, which is distributed in the U.S. by Lenbrook America along with NAD and PSB.  It is the first major line update since the brand was first launched in 2013. With this update, called "Generation 2," the Bluesound brand appears to have gained solid momentum – or at least enough traction for the company to justify a significant investment in further product development.
See more of what we learned, including both product and business updates…
We first told you about the birth of the Bluesound brand in October 2013 and how we felt this launch was a significant one. At the time, the industry seemed to be stuck in a rut, with most new products offering a disappointing "me-too" design. In other words, most new products didn't really break new ground – but simply provided a slightly different flavor of an existing product from another brand. Lenbrook, with the Bluesound launch, went significantly above and beyond to create something distinctly new and unique.
By October 2013, there had been much talk around the industry about the success of Sonos, and speculation of who would emerge to challenge them. Bose had just announced that they would enter the wireless multiroom music system business, but HEOS was still months away and unknown then. Lenbrook executives deflected talk of a looming battle with the more mainstream Sonos, they were clearly targeting a more upscale market with a more discerning music-loving consumer. In fact, this was an element of the story that intrigued us at the time – Bluesound was meant for the specialty channel, a channel that the company felt needed higher performance digital-world products to help them compete with more mainstream offerings.
A High Degree of Anticipation
We attended this new event – not even two years later – with a high degree of anticipation…curious to glean clues as to how well the brand was doing. It is of course, not possible to know how well any non-public company is doing with certainty, but one can get a sense of this from the degree of continuing investment by the company in creating newer, stronger products. In this regard, we were pleasantly surprised by the Lenbrook folks.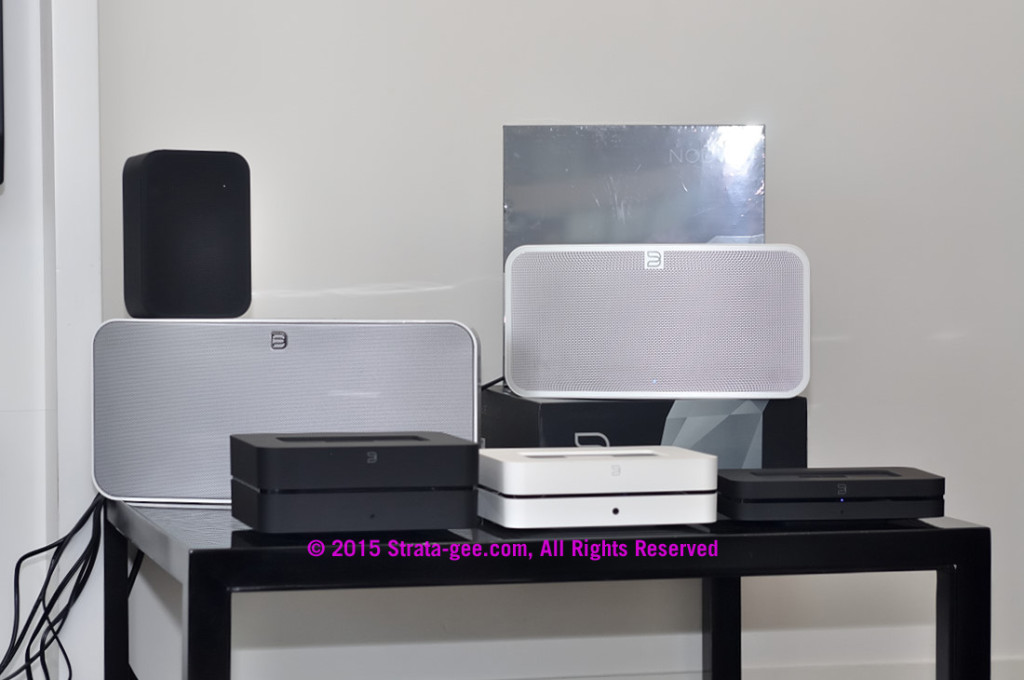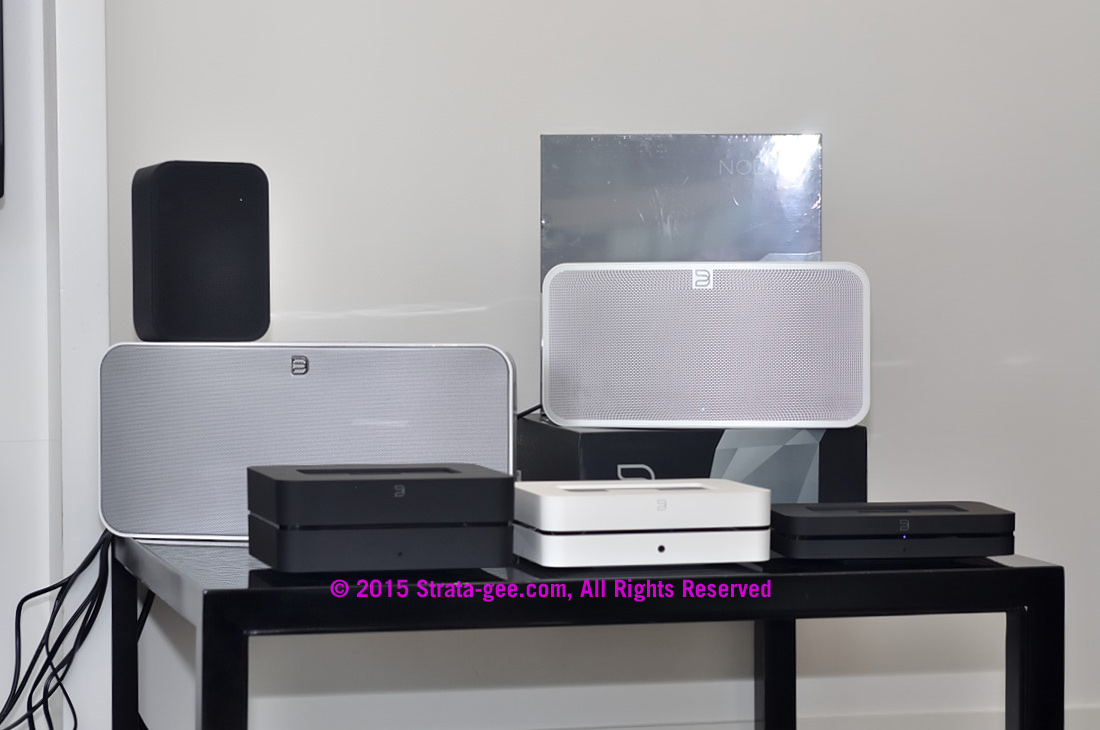 The presentation began with Lenbrook President and CEO Dean Miller addressing the group. The company, Miller told us, has learned much over the last two years or so. That learning has greatly informed this update, or as Miller prefers to refer to it, this "reinvention."
"You'll see that we've called several of the models the same model name, but with the suffix 2…because we like the names," Lenbrook President and CEO Dean Miller told reporters. "But this is really not an upgrade of existing product or anything like that, or our new AVRs for the year – this is really, for all practical purposes, a complete reinvention of the brand. We were quite happy with our developments in our first effort, but we're really, really excited about Generation 2."
Thank Goodness for High Res Audio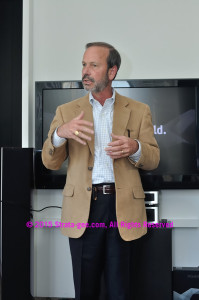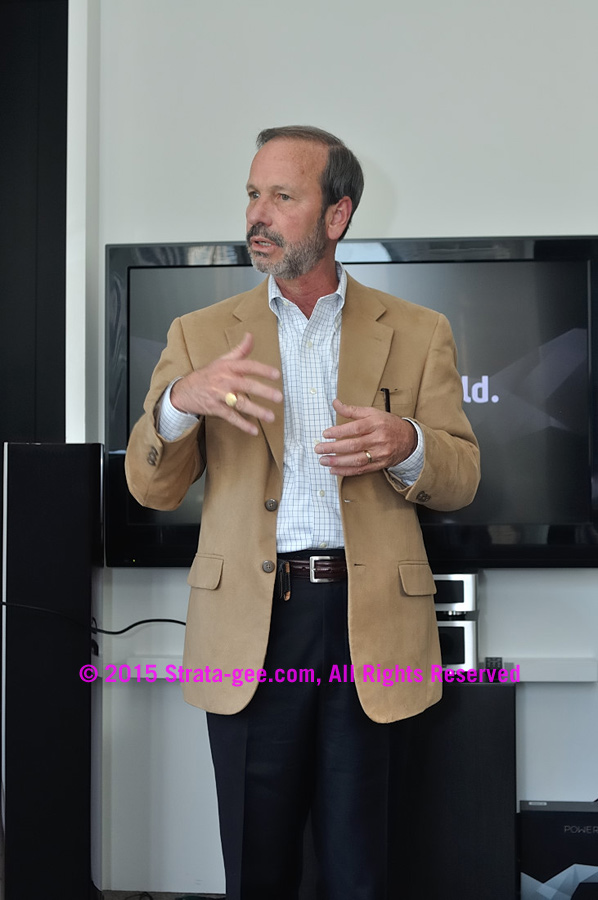 To introduce the concept behind Bluesound, Miller called upon John Banks, Bluesound's Chief Brand Officer, who spent time reviewing the history of sound which over the decades had always advanced in quality. Banks noted, however, that the advent of mp3 digital music files addressed consumer listening convenience but took "a step back in performance." Thank goodness, Banks seemed to be saying, we now have high-resolution audio to once again advance performance.
"Bluesound is not a 'me-too' brand fighting it out in the mass consumer for market share," Banks proclaimed. "Bluesound is a serious audio company. It's built for the future. It's built to withstand fashion and trend and all of those things – it's built for music. It's really built for consumers who instinctively know that music sounds better…when it sounds better."
Banks also reminded the reporters that Bluesound's big advantage over many of the other players in the market, is that they have their own operating system, called BlueOS. Much like Apple who designs both their hardware and software, Bluesound has total control over how their systems operate. BlueOS, like the new hardware, has also seen a major upgrade.
Same Names with '2' Added; But a Very Different Look
With that, the meeting was turned over to Greg Stidsen, Lenbrook America's Director of Technology and Product Planning. Aside from some new models being introduced to expand the line – the first thing you need to know is that the updated Generation 2 models retain the same nomenclature as their predecessors, with the addition of "2" as the suffix indicating the new version.
But other than the naming convention, almost everything else changes – starting with the look. Bluesound's Generation 2 models have an all-new and, dare we say it, slightly more conventional look. We were not surprised to see this, as the original line took a radical departure from traditional audio component design. Products like the Node, Power Node, and Vault  in the initial launch in 2013 were vertically oriented…getting away from the concept of stacking components.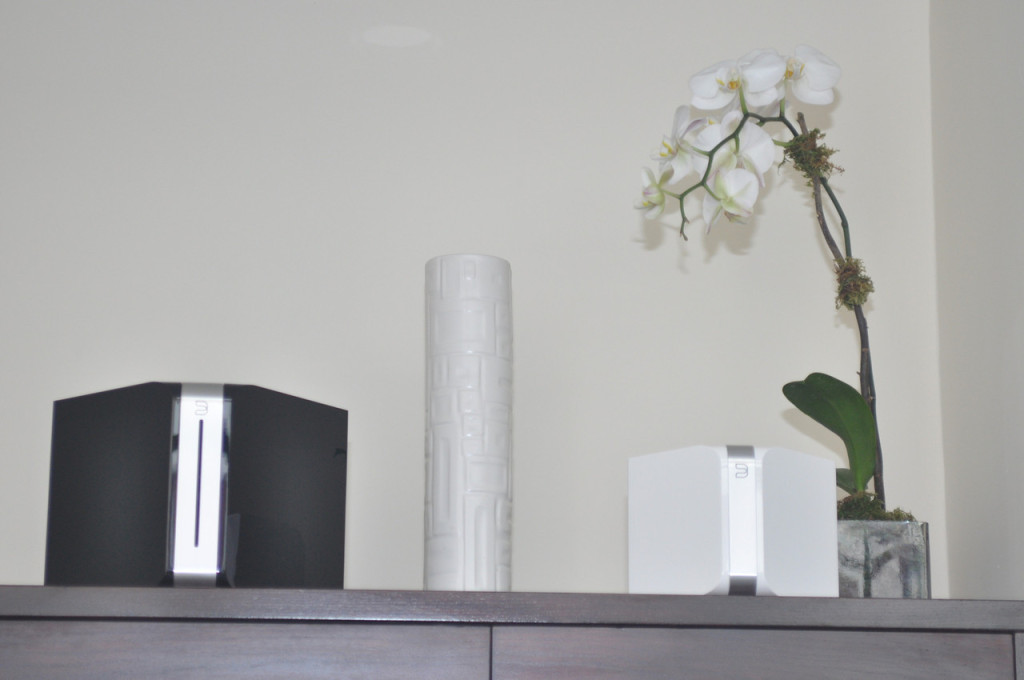 But Generation 2 returns to a more conventional horizontal configuration. Although with some models putting control functions on their top surface, stacking could still be problematical. Still, to us the new look seems to more intuitively fit on a shelf with a slightly less hey-look-at-me styling, but nonetheless still quite attractive.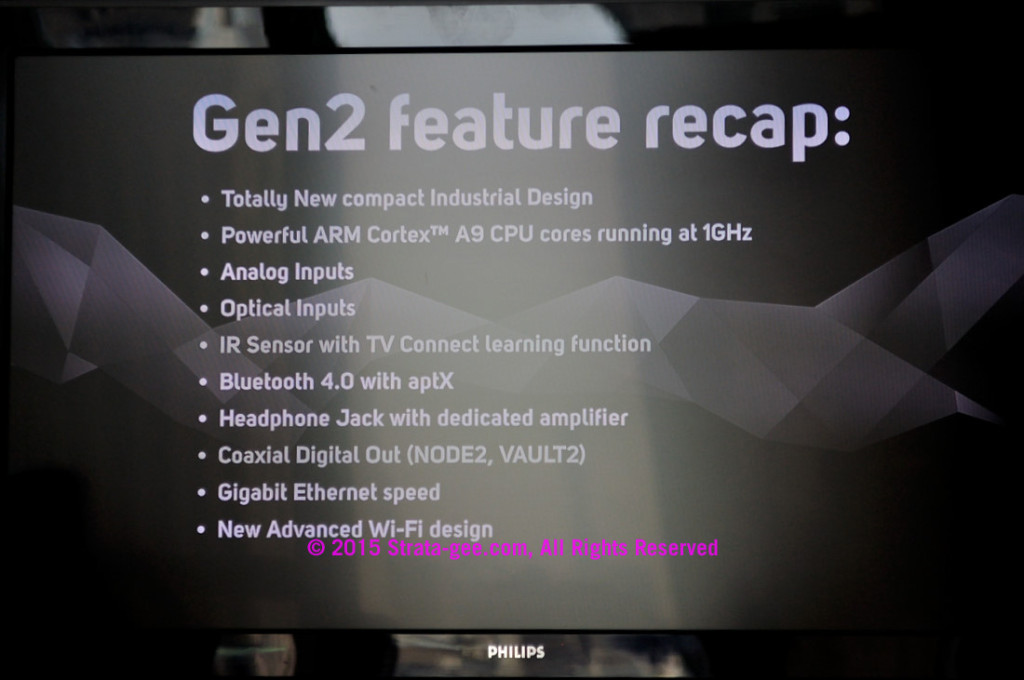 So here is a rundown on the new line:
NODE 2 – $499 MSRP
For those looking to add the world of digital music to an existing system, the Node 2 is the tool for you. You can even use it with no more than a pair of powered speakers. Many of the technological advances to the Node also apply to other models.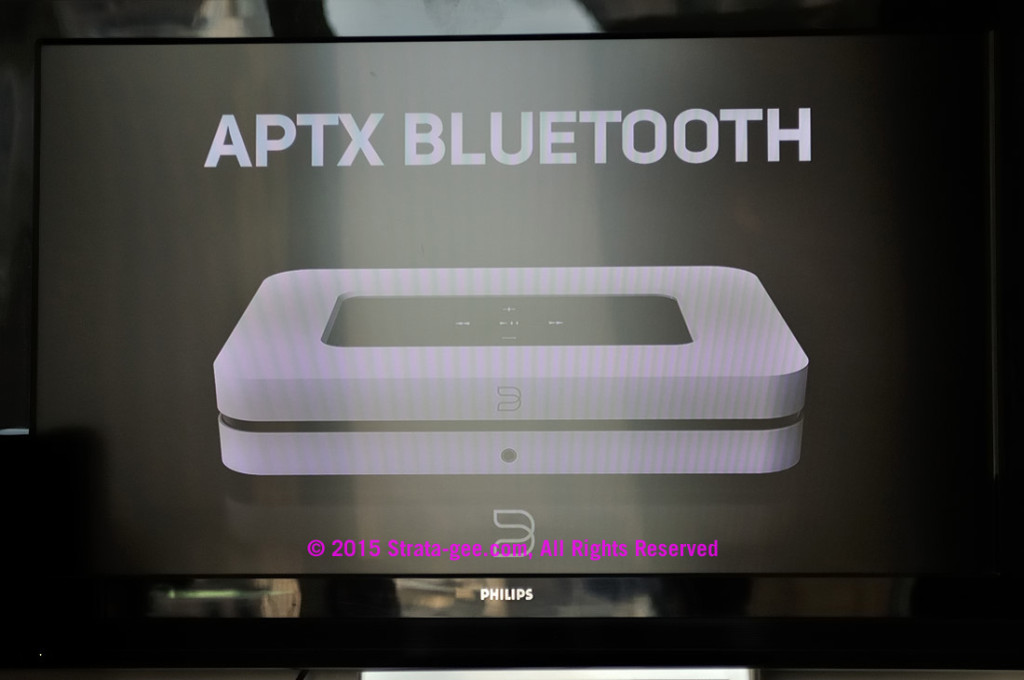 An all-new and more powerful processor – 1GHz ARM Cortex A9 processor. Stidsen says this is the latest generation ARM processor and it provides for new software, new technologies and new features into the future.
Enhanced Wi-Fi performance – It's been several years since the initial design of the first generation product, Stidsen says this Gen 2 model takes advantage of all the latest advancement in Wi-Fi technology since then.
Bluetooth added – Bluetooth 4.0 with aptX technology has been added
Coax S/PDIF Output added – Increases the ability to interface with a wide variety of aftermarket items (like D/A processors)
USB power increased
Gigabit Ethernet added
Capacitive touch controls added – previous series was mechanical
IR input with learning capability – can learn the code from your other non-Bluesound remotes
Headphone Jack AND headphone amplifier added
Powernode 2 – $799 MSRP
Bluesound executives feel that the Powernode 2 will go on to become one of their most significant models – sort of the digital era's answer to the A/V receiver. The Powernode 2 is essentially the Node 2 with an amplifier added. Grab a pair of passive speakers and you're in business.
All of the Node 2 upgrades are also in the Powernode 2
Power has been increased – This new Gen 2 version has 60 watts/ch. (Gen 1 was 50 w/ch)
Binding posts upgraded – Larger and better binding posts that can better accommodate larger gauge speaker wires
Vault 2 – $1199 MSRP
The Vault 2 is meant to be your primary central repository for all of your high-resolution music files, ready to be served to your system. It too is a node with connection to you local area network (LAN) so the music can be served up anywhere on your system. The Vault 2, like the original Vault, has a CD-ripper built in to facilitate getting your music into storage to be served to your system.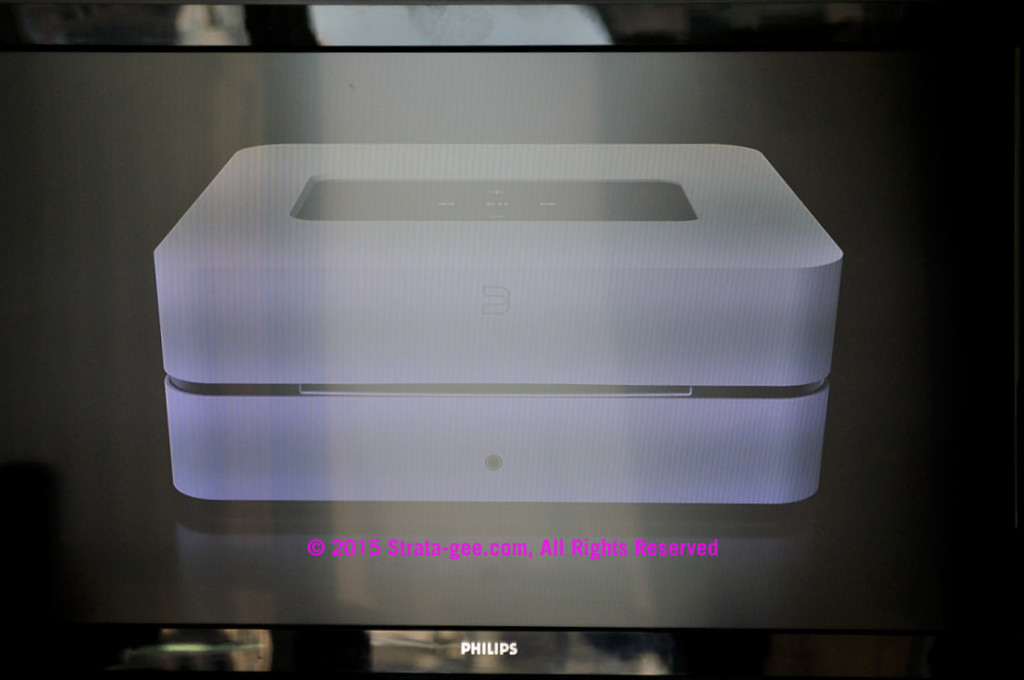 Many of the same upgrades as the Node 2
Capacity doubled to 2 terabytes – (original was 1 terabyte)
Direct download – Can now download directly from online services like HDtracks or highresaudio.com instead of doing so through a computer
NEW MODELS
In addition to these Generation 2 upgrades of previous, first generation models, Bluesound also introduced two interesting new models – the Pulse Mini and the Pulse Flex powered speakers.
Pulse Mini – $499 MSRP
Many would consider the Bluesound Pulse speakers to be a bit of a closer correlation to Sonos – although with upgraded sonic performance. The Pulse Mini is a smaller version of their flagship Pulse 2 powered speaker.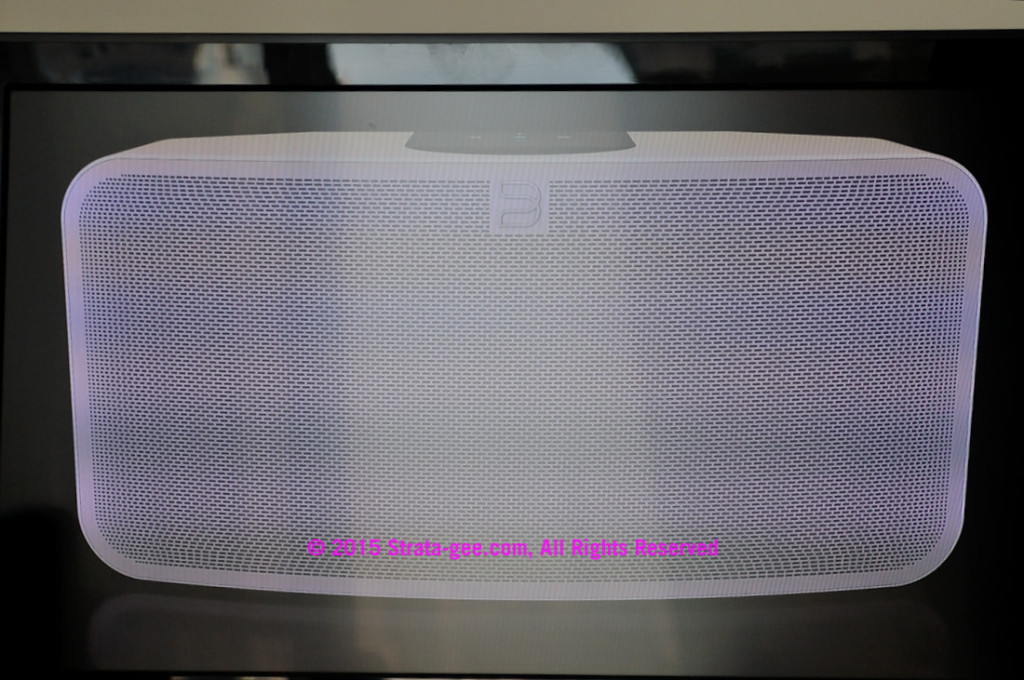 New size format – A smaller version of the full-size Pulse 2, the Pulse Mini is easier to incorporate in smaller rooms or shelves.
60 watts tri-amplified configuration
2-full range speakers; 1 bass driver
Bluetooth with aptX
Dual acoustic chamber for deeper base
DSP equalization
Pulse Flex – $299 MSRP
From mini in size to micro, the name "Flex" stands for flexibility. Don't let its diminutive size fool you, it is designed to be used in even tighter quarters…no matter how small the nook. The company even plans to offer a battery pack and carrying bag so you can take it with you anywhere.
A mighty midget – only 7.2″ tall
2-way speaker system – Features 1 tweeter and 1 woofer
Bi-amplified for efficiency with 2×20 watt amplifiers
Rechargeable battery available
Bluetooth with aptX
All Bluesound products are available in either black or white finish. The new Generation 2 models will be available starting in September.
BUSINESS UPDATE
Although there were no comments made during the main presentation about business accomplishments (just primarily products and technologies were discussed), we asked for an update on Bluesound's progress towards its previously announced business goals. At the time of the October 2013 presentation, the company told us that they already had signed up 40 specialty retailers. They hoped to increase that by another 40 or 50 by the end of the year. Ultimately, the company planned on eventually authorizing approximately 100 specialty dealers across the U.S.
Bluesound had created a special display for these dealers that showed off the line in an attractive display that the company provided to the dealer at no additional charge. Attractive and functional, these displays were supposed to make it easier for dealers to show and sell their line. However, we have heard from our contacts in the dealer community, that the company had gotten some push back from dealers who did not like the display and didn't want to use it…preferring to use their existing displays and showrooms.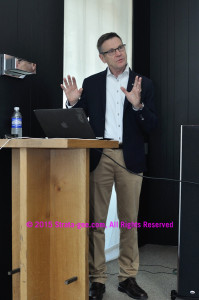 As far as additional distribution, the company made no bones up front that they intended to speak with Best Buy about including Bluesound in certain Magnolia locations, either Magnolia Home Theater and/or Magnolia Design Center locations. Although there had only been initial discussions at that time – Miller made it clear that he felt that the brand would benefit from the visibility that this would bring.
Finally, Bluesound also intended to make their products available for sale online, but in a reasonably controlled manner – largely through the online operations of many of their specialty dealers. Many specialty dealers, such as World Wide Stereo and ListenUp also run large online operations as well.
So how have they progressed with these business goals?
None of the other journalists asked about these business issues, so we did. And what we learned was interesting.
DEALERS – Banks (and Miller) told us that the brand now had about 120 specialty retailers signed up. This is a little above their stated goal and suggests better-than-expected adoption. They did pause, Stidsen mentioned, to allow for the transition from the original series products to the new Generation 2 models.
DISPLAYS – "I would say somewhere between 80-90% of the dealers use the display," Miller told us. He also told us that the company changed the display – making it skinnier to take up less floor space, "Which I think they appreciated," Miller added.
ONLINE – Banks told us that the Bluesound website strongly encourages consumers to visit a retailer, but, "There is a 'Shopping' button on the website" which gives recommendations to both retailers and online dealers. Some people, Banks said, will only buy online. There are currently 7 online retailers including Crutchfield, World Wide Stereo, Audio Advisor, Music Direct, ListenUp, etc.
BEST BUY – Banks threw our question about where Bluesound was on adding Best Buy over to Miller. There was a long pause. "Good question," Miller said. After a bit of another pause, Miller told us that conversations with Best Buy are active, but nothing has been decided yet. He told us that he "wouldn't be surprised" if something happened at some point – perhaps even as early as by the end of this year. But again, he said, these conversations have been ongoing and nothing is immediately imminent.
BLUESOUND CHAMPIONS – Stidsen told us that the company has also addressed ongoing support for the Bluesound brand at the dealer level by creating something they call the Bluesound Champion. This is a retail store employee who has been specially trained – intensely educated with more detailed information on Bluesound products and technologies – who then applies their knowledge to provide added support on Bluesound products at their respective retail locations. These Champions receive compensation from Bluesound.
Good News for Integrators; Certified for Control4
And finally, we should mention that Bluesound had some very good news for integrators. Bluesound, just last week, received certification from Control4 – Bluesound products are now able to be fully integrated into Control4 systems. Considering how popular Control4 is to a large share of the integration community, this is very good news indeed.
But wait…there's more! Stidsen also told journalists that the company is hard at work to be eventually certified by all of the major control systems companies.
To learn more about Bluesound or find a dealer, visit: www.bluesound.com.