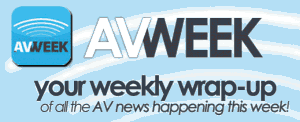 AVWeek, a regular podcast produced by AVNation that sums up the top stories in Audio/Video for the week, featured a post by strata-GEE.com in their November 23rd podcast (published November 26) titled "Episode 67 Canadian Quarters." The podcast – which features a 55-minute topical discussion by AV-industry luminaries Dawn Meade (Net-AV), George Tucker (World Stage), and Matt Scott (Omega Audio Video) – included a segment based on our post about the recent Nortek consolidation and creation of their new ProAV Group.
See what these A/V pros thought about the strata-GEE.com post…and about Nortek's consolidation…
The podcast is introduced and emcee'd by Tim Albright who is the founder of AVNation which produces several podcasts on topics centered around the world of audio/video integration. AVWeek picks up on the top stories of any given week and discusses them with a panel of AV experts.The podcasts are hosted on the TechnologyTell website…as well as the AVNation website.
In the episode known as Canadian Quarters (so named because Scott kept losing his connection which they suggested was because he failed to put enough quarters in his pay phone)…the first topic the group discussed was the recent announcement by Panasonic that it would be cutting 10,000 jobs in which the guests said that they hoped that these layoffs would help to make the company stronger. They also hoped that the layoffs wouldn't touch Panasonic's A/V businesses…although they most likely will.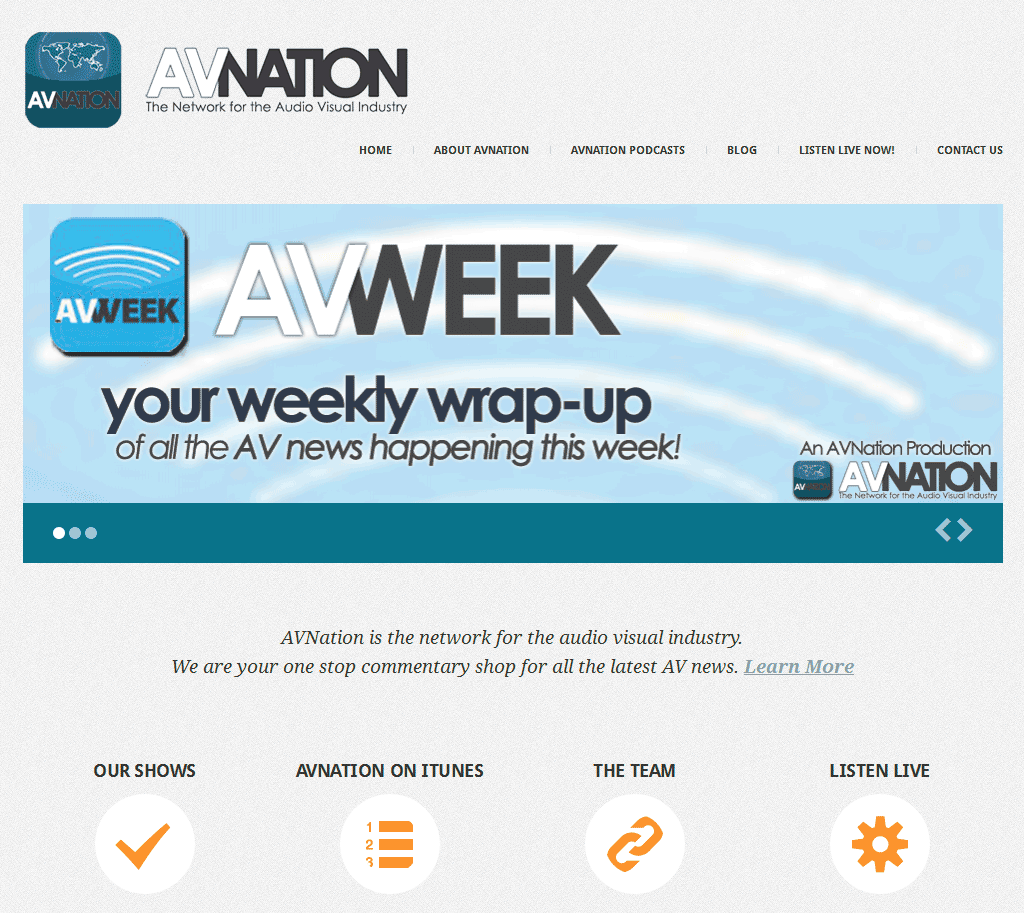 Sounds like a consulting firm…
Then the group turned to the strata-GEE.com post on the recent consolidation by Nortek of its Gefen, Magenta Research, and TVOne brands into a new organization called the ProAV Group. The group seemed confused as to the significance of the consolidation.
"To me this [ProAV Group] sounds more like a consulting firm then it does a group of various manufacturers," Albright said. "But that's just me."
A lot of overlap…
Tucker noted that considering the brands involved in Nortek's consolidation, "…there's a lot of overlap with those products – I'm not quite sure what they're looking for."
Albright went on to note all of the other brands held by Nortek under its CoreBrands division which led to a round of joking conjecture about Nortek pork bellies and more. Sounding somewhat perplexed, the group went on to offer various theories about just what Nortek is trying to accomplish.
Have they lost their minds?…
"Have they lost their ever-lovin' minds here," Albright asked Meade. Meade went on to suggest that the motive may be an attempt by the unknown Nortek to gain some name recognition.
But for us here at strata-GEE.com, the most fascinating element of the podcast is that these four relatively prominent personalities in the custom integration world…really were lost as to just what was going on at Nortek. Their opinions – or lack of opinion – jives with what many in the industry are telling us…there is no known compelling narrative as to the long-term strategy from Nortek's technology segment.
Thanks to AVNation for featuring our post!!
Listen to Episode 67 Canadian Quarters here…
Find out more about AVNation here…