AudioControl's booth was consistently busy with lots of integrator traffic at last month's CEDIA 2015 Expo. Much of this traffic was due to the fact that the company was showing several recently announced new models for the first time.
See more on AudioControl at Expo and its new models…
Seattle, WA-based AudioControl is a unique specialty supplier of both car audio electronics and custom installation electronics. The company has been on a roll recently, launching several really interesting new models targeted right in the sweet spot for integrators.
One model that caught the attention of integrators in the past was its Rialto 400 amplifier/DAC that was originally launched at the January 2013 Consumer Electronics Show. The Rialto turned out to be the perfect Sonos booster amplifier that expanded the popular wireless music system's capabilities with a high quality add-on amplifier. Integrators were quick to snap it up.
A Slew of New
Recently the company has launched its new award-winning Bijou 600 zone amplifier, as well as a slew of product line updates. Most of these were shown for the first time at the Expo – and as we said above – turned out to be a big traffic draw.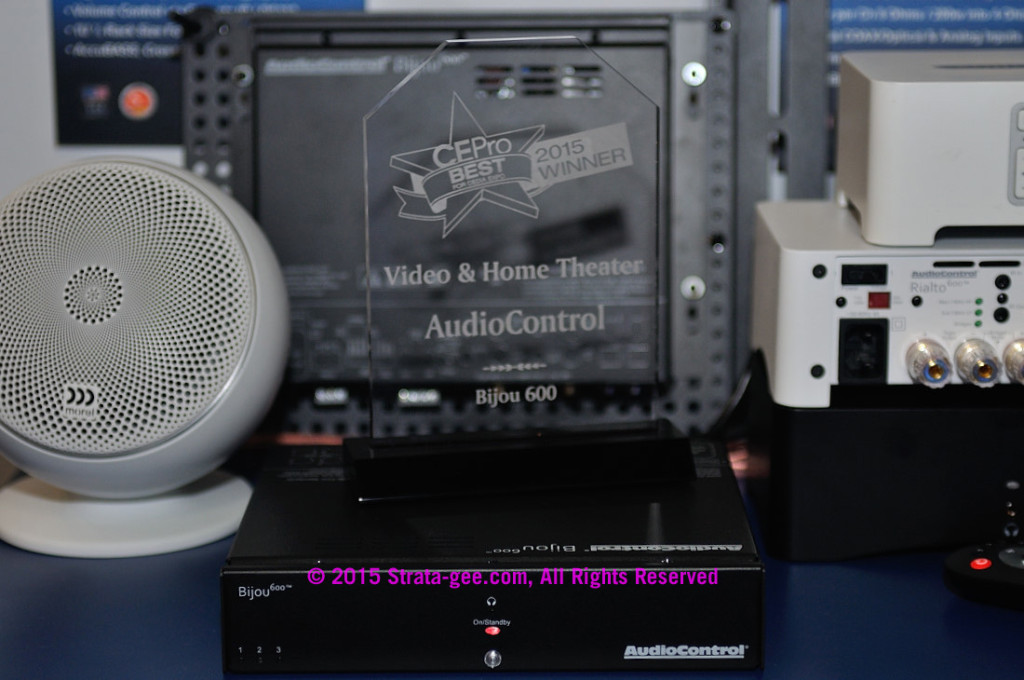 The Bijou 600 zone amplifier is a tiny mighty mite – offering 2 x 100 watts per channel, Wolfson DAC (digital to analog converter), lots of connectivity, audiophile sound quality, and AudioControl's famous reliability. It is the perfect solution for multi-zone music systems and its tiny 1 U rack depth and ½ rack width make it flexible enough to fit in any system. Pop it into a rack, mount it in a back box behind a flat-panel TV, set it on a shelf – they fit anywhere. The Bijou 600 is a CEPro Best award winner, and a CEA Audio Product of the Year for 2015.
New AV Receivers Made for Integrators
Another big draw for the brand was its latest custom integration-targeted AV receiver line – the Concert series. The company was demonstrating its top-of-the-line Concert AVR-9 which was playing content from an Oppo Blu-ray disc player. The AVR-9 features Dolby Atmos and DTS:X surround technology, 7 x 200 watts of lease-breaking power, DIRAC Live acoustic correction technology, tons of inputs/outputs, and more. Incidentally, AudioControl CEO Alex Camara told us at the Expo that there has been a lot of interest in the DIRAC Live room correction technology which is supported by a growing roster of brands.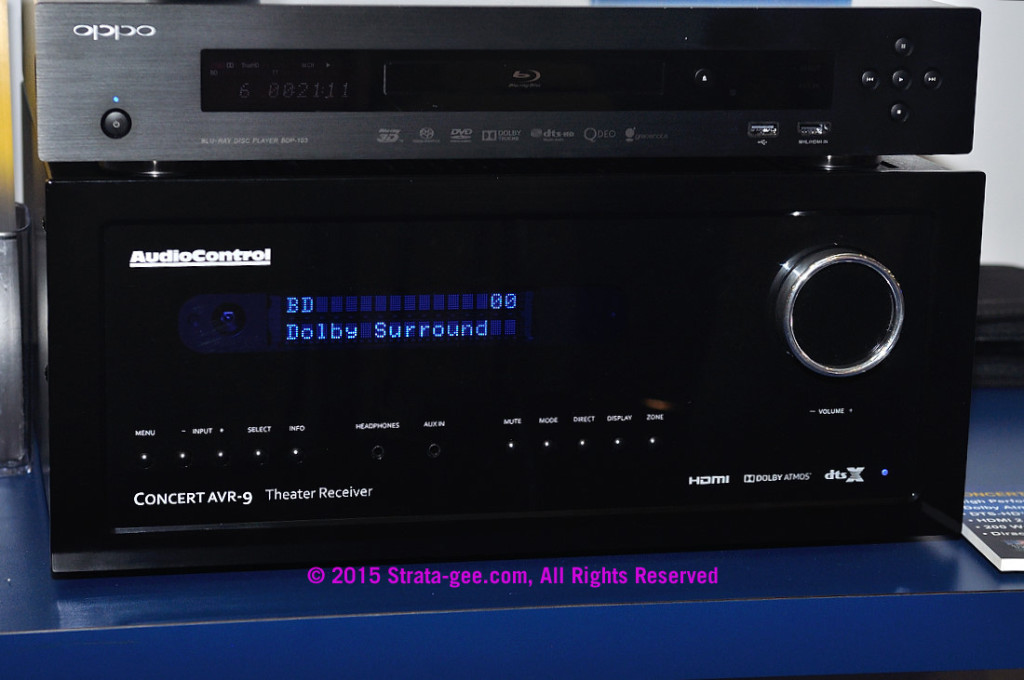 Although critical listening of the AVR-9 was not possible, what we did hear sounded impressive – in a noisy show floor kind of way. AudioControl has found a powerful niche with these AVRs that not only perform admirably for your clients, but integrators can actually make a substantial profit thanks to AudioControls distribution and pricing policies.
The Shrinking Director
Also on display at the show was AudioControl's latest version of their popular Director series of network amplifiers. This latest Director update may be the most impressive. Camara told us that integrators have long told the company that they have a real estate problem – there is never enough room in their racks. So AudioControl engineers set out to do the seemingly impossible – ratchet up the performance, which simultaneously cutting down on the amount of rack space required. The result? The thinnest, highest performing Director Series ever.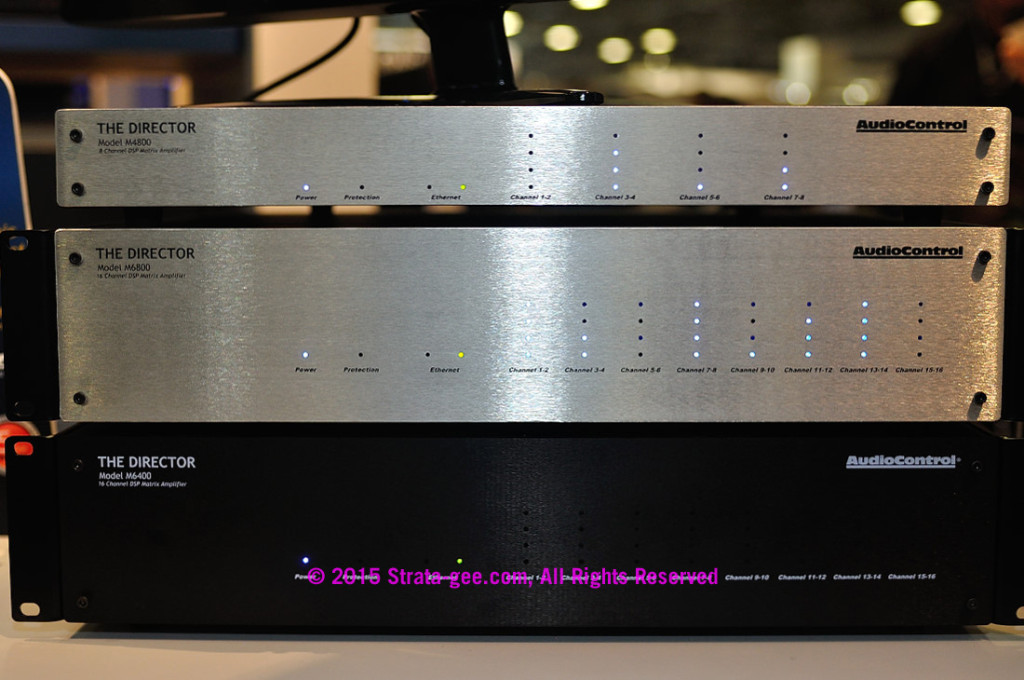 If you haven't checked out the AudioControl line recently…now would be a good time. See more at: www.audiocontrol.com.