AudioControl took advantage of the 2013 Consumer Electronics Show (CES) to announce their Rialto 400 Amplifer/DAC (digital-to-analog converter) system designed to allow users of the many popular wireless music systems available today to enjoy a higher quality sound experience. Popular wireless music systems, such as Sonos, can have their sound quality dramatically improved thanks to the Rialtos audio-optimized design.
Learn more about Rialto including where to find it at CES to audition…
AudioControl, a long time industry participant known for devising clever problem-solving solutions, has put together an affordable audio add-on, bringing what they call "audiophile" quality at affordable pricing. The company notes that wireless music systems are often excellent at providing consumers easy access to a variety of sources such as Internet-radio programming.
But often, these systems have average, or even below average audio sections. Now consumers can have the convenience of these wireless systems and, via Rialto 400, enjoy a higher quality sonic performance.
Small, but serious…
A compact 8.5-inches wide by 2.9-inches tall by 5.4-inches deep – don't let its small size fool you. This is a serious piece of equipment that houses a solid 100 watts per channel power amlifier with a Wolfson DAC that offers improved performance and allows the utilization of virtually any high quality speaker system.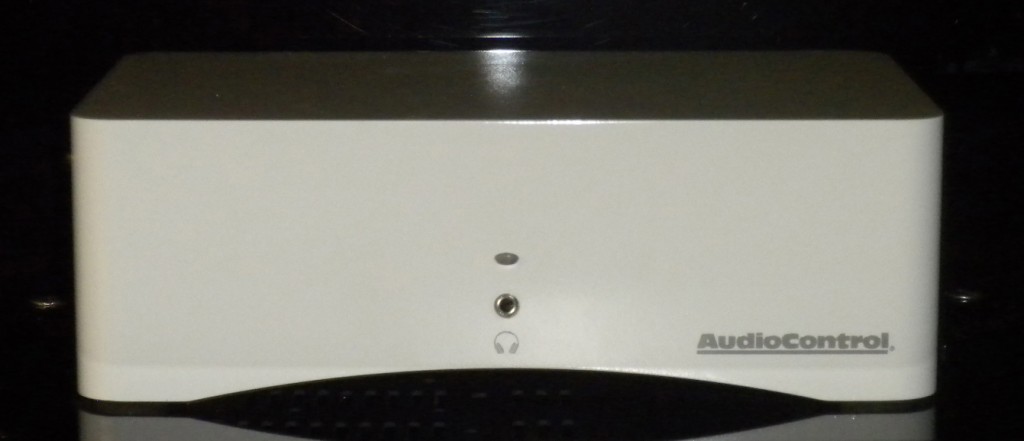 The Rialto 400 also features AudioControl's AccuBASS circuitry which is designed to recapture the deep bass resonse often lost in most digital compression schemes. According to AudioControl, the result is a much deeper, richer bass yielding a noticeably fuller, more satisfying sonic performance.
Capable if copious connectivity…

You might be surprised to learn that, despite its diminutive size, the Rialto 400 feature a full "jack pack" that includes: PCM, Toslink, coaxial, line level RCA, 1/8-inch audio and speaker level inputs…and even a 12-volt trigger to interface with control and automation systems. There are many full-size component receivers that don't have this much connectivity.
"The Rialto 400 is revolutionary in its size and quality of performance," said Alex Camara, CEO of AudioControl in a prepared statement. "Digital audio systems tend to be under-powered and unable to deliver the quality of performance the artist intended. The Rialto 400 offers compact audiophile quality to virtually any place in the home, combining the convenience of digital systems with our high power amplification, world-class DAC technology and introducing AccuBASS to create incredible audio performance."
It's even SMART…
Yet another feature of the Rialto 400 sure to be popular with users is its SMART Signal Sensing which allows the user to prioritize which input the system should set based on the user's personal preference. This simplifies system operation – adding enhanced convenience along with enhanced sonic performance.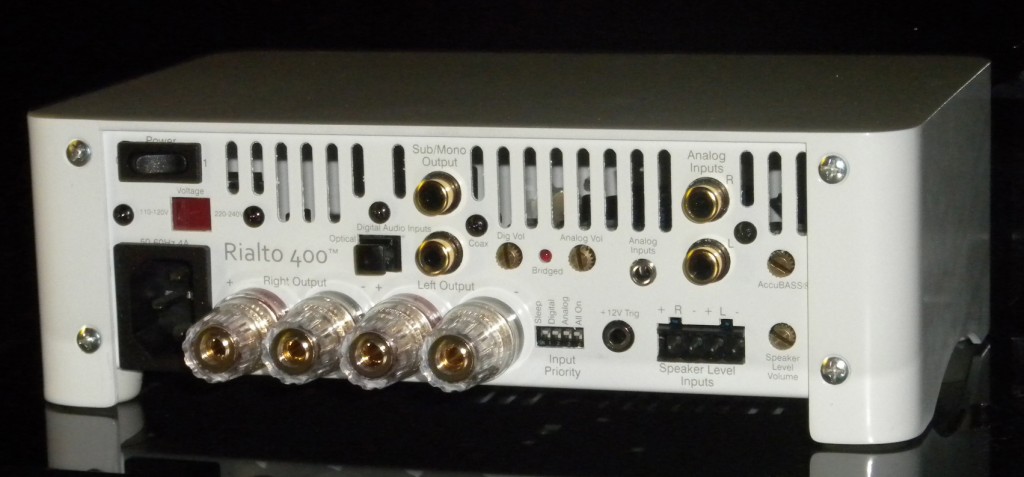 The Rialto 400 will be available beginning in February 2013 through AudioControl dealers. The company backs it with a 5-year warranty and notes that it is "designed, engineered and manufactured in the Unite States." The Rialto 400 will sell for a MSRP of $799.
>>SEE THE RIALTO 400 AT CES 2013: There's still time to see the Rialto 400 at CES by visiting the AudioControl booth in the LVCC, North Hall, booth #2409.
For more information on AudioControl and its products, visit: www.audiocontrol.com.