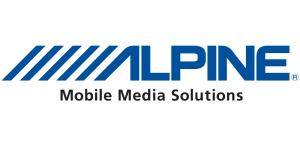 Alpine Electronics will be the first of ultimately several companies to offer a in-car infotainment system based on Apple's CarPlay system according to a report late last week by the Nikkei. Alpine's system, which will likely be replicated by others, allows drivers to listen to music, view maps, as well as access other iPhone capabilities.
See more on this new Alpine/CarPlay system that is coming soon…
While most industry analysts expect automobile manufacturers to eventually offer CarPlay built-in to new car systems, Alpine will be the first manufacturer to offer an after-market system with the technology. According to the report, Alpine will market the system first in the U.S. and Europe at a price estimated to be between $500-700.
Alpine's version will connect by wire to an iPhone 5 or later model and is expected to include a 7-inch screen. Drivers can view maps in all of their glory on this screen as well as issue voice commands to access messages and make and receive calls. The system will use text-to-voice capability to read back messages and speak directions.
What do Ferrari, Mercedes & Volvo have in common? Apple CarPlay…
Even though Apple only revealed the existence of CarPlay last month, Ferrari, Mercedes-Benz, and Volvo have all announced their intentions to include CarPlay capability in upcoming systems as a standard feature. And now, with Alpine's announcement, we can see that the technology will be available in the aftermarket as well.
The report from the Nikkei went on to say that Alpine will offer the system in Japan as well in 2015. They suggest that it might be very competitive there as most sophisticated infotainment systems sell for $1,000 or more. And competition is growing as Google is said to be working with Honda and General Motors on a system similar to CarPlay.
Trends are changing…rapidly…
Not only that, but other car manufacturers are working on their own systems according to the report. Audi, for example, is said to be working on a system that will display maps on a "large dashboard LCD screen" in front of the driver.
Trends are shifting in the car entertainment market. According to the Yano Research Institute, shipments of conventional car navigation systems worldwide are forecast to decline from 41.11 million units in 2013 to 38.2 million units by 2018. However, systems that link to smartphones are expected to grow five-fold over that same period of time to 14.75 million units.
See more on Alpine at: www.alpine-usa.com.