*BREAKING NEWS*
Strata-gee.com has learned that the Digital Delivery Group once again finds itself without an executive director – only six months after naming Daniel Kippycash as Executive Director at the end of December 2012. The group remains embroiled in turmoil as it was in the midst of a major change of direction and a membership recruitment drive to replace several members who had departed the group for newcomer Catalyst AV. After having been briefed on the group's progress in late March, we recently contacted the organization for a new update and learned of the executive director's departure.
See more on this surprising turn of events…
Upon learning the news, Strata-gee.com contacted Digital Delivery Group (DDG) spokesperson Mike Sajecki of Florida member MAG Sales/C&E Marketing who declined to comment for this story other than to say that the organization would have more information regarding the situation ready sometime in the near future. In a brief telephone interview with Kippycash, he confirmed that he was no longer associated with the DDG.
Kippycash told us he resigned his position with DDG due to rapidly increasing constraints on his time as a result of the success he was experiencing with his other business, The Davinci Group (TDG). Kippycash had launched TDG just a month or two before he was named as executive director at DDG and, at the time, felt that he would be able to balance these two obligations.
Rapid growth, but for TDG…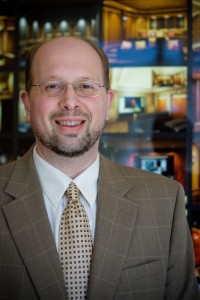 However, Kippycash told us that TDG has experienced a rapid ramp-up in growth and this caused a conflict with his time devoted to DDG. He left the organization effective the first of June. When we pushed for more details, Kippycash declined to go any further and recommended we speak directly with the group.
DDG experienced a bumpy road leading up to this year's Consumer Electronics Show. In December 2012, a new national distributor group called Catalyst AV – sure to be a direct competitor – was formed. As part of this new group's formation, four members left DDG to join Catalyst AV. The group also parted company with previous long time executive director David Kaplan who went on to form a new consulting company.
A change in direction…
Late in December, DDG announced the appointment of Kippycash who told us his priorities included membership expansion (probably an understatement given the circumstance of their member defections) and hinted that there would be a significant change in direction for the group. While, at the time, he declined to provide us with specifics as to what these changes would include – he did suggest that the organization would seek new products targeted at complementary channels not currently being adequately served.
We spoke again with Kippycash in March for an update and he told us that the group was making progress, although he admitted things were moving slower than expected. There was an expanding list of candidates for new membership under review, several new vendors in final review, a new website design in the works, a new CRM system for enhanced member communications, and more.
Slower than anticipated…
Kippycash mentioned in our March interview that he felt that the progress, while slower than he originally anticipated, was good for the organization. There were internal structural issues being addressed and new committees being set up and new rules and procedures being set up.
However, Kippycash's exit at this relatively early stage may threaten to stall some of these issues.
To learn more about the Digital Delivery Group, see: www.digitaldeliverygroup.org.