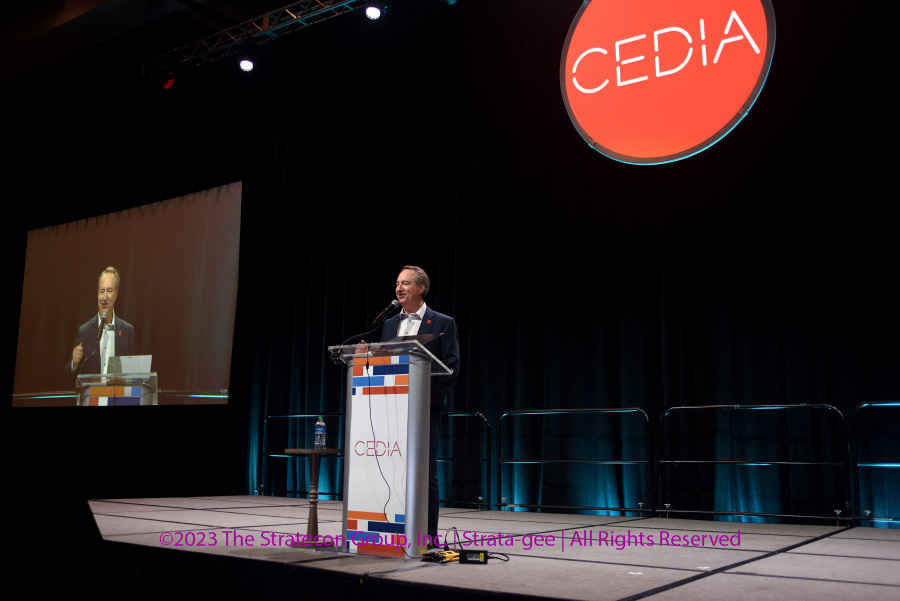 It's September again and that means the approach of Fall, kids are back in school, and it's time for CEDIA Expo. So like many of you, I packed my bags and headed to Denver, which almost feels like coming home again. But will the show this year be [musical reference] a Rocky Mountain High? Or will it be a Low Rider?
See more on the kickoff of CEDIA Expo 23
I arrived in Denver on Wednesday to 85 degrees and bright, sunny weather. The sun was pretty hot but the air was dry – much less humid than in New Jersey. There was some activity at the Colorado Convention Center as classes had started and there were certain special events – like the AI Symposium – scheduled by CEDIA.
This is the third consecutive Expo since the end of COVID lockdowns and many hope the third time is a charm. COVID initially scared us all to death – and then, like one of those sling-shot carnival rides – rocketed demand for the goods and services in our industry to the moon. Now, we are in the post-COVID period which for some industries has been really tough – including home health (Peloton), streaming services, and more.
But what about us?
CEDIA Expo 2021
Emerald's first attempt with a post-COVID live event was in 2021. That event was particularly rough as it turned out COVID wasn't quite done with us yet. Consequently, when a new outbreak of the pandemic hit the U.S. many exhibitors pulled out of the event and many attendees did not show up. Ultimately, Emerald reported attendance at just 1,400 attendees…including booth workers.
CEDIA Expo 2022
Then last year, 2022 offered some real promise. This time, COVID did not make a return performance and there was a palpable enthusiasm as the industry turned out – at least in more respectable numbers – and we all discovered the value of face-to-face (i.e. non-Zoom) interactions. Total attendance at Expo 22 was reported as nearly 12,000 attendees. While still a far cry from the nearly 30,000 attendees at the show's highest watermark, it seemed a genuine step in the right direction.
CEDIA Expo 2023?
So what to expect in 2023? In the weeks leading up to Expo, I began hearing reports that attendance might be down. Various exhibitors who do their own version of tracking suggested to me that we may be looking at a decline.
I reached out to Emerald and spoke with Jason McGraw, Emeralds' Group Vice President in charge of CEDIA Expo, KBIS, and now Commercial Integrator Expo (CIX). McGraw was quite optimistic. Although he declined to reveal any exact registration numbers, he did say that registrations were running ahead of last year. He went on to forecast a bigger show, telling me he is confident registrations will exceed 16,000 attendees, beating the 2022 Expo by a comfortable margin.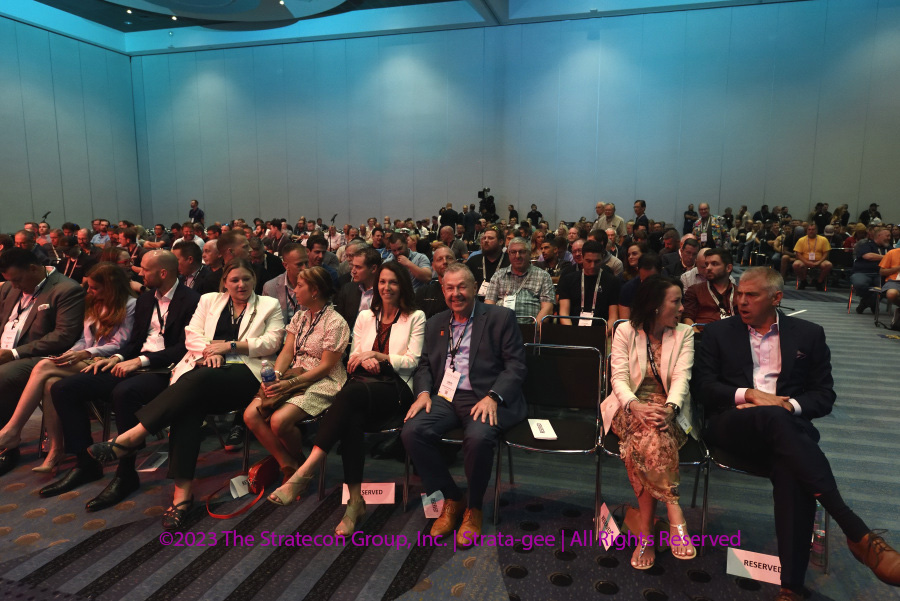 Keynote Speaker Scott Steinberg Drew a Good-Sized Crowd
Last evening, a good-sized crowd showed up for the keynote presentation by futurist Scott Steinberg speaking about – what else? – Artificial Intelligence. Of the three major seating areas set up for the event, one area was fairly sparse, but the rest were really pretty full. You can get a sense of that in a photo from that event shown above.
So today is Day One, and soon we'll all get a sense of how big CEDIA Expo 23 is to be. A Rocky Mountain High would be nice.
I'll see you at the CEDIA Expo!